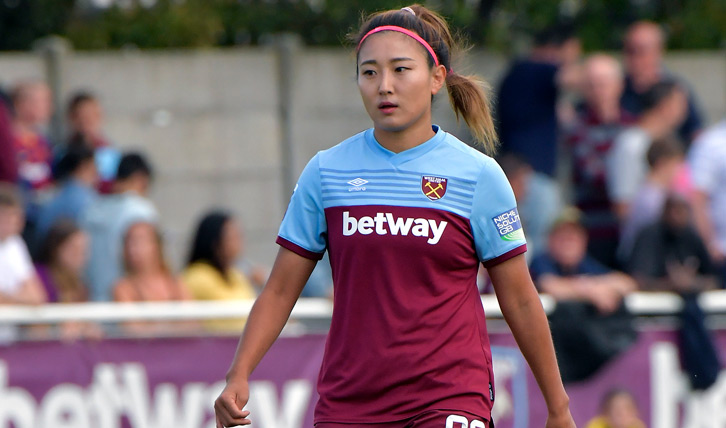 Keeping family safe is all that matters right now to Cho So-hyun. 
The West Ham United midfielder is currently in enforced government isolation in the Republic of Korea, having returned home to help take care of her loved ones during the ongoing coronavirus (COVID-19) pandemic. 
The regulations mean that Cho must remain quarantined for a fortnight. With the No20 a little under a week into that period, she knows how important it is to follow those rules in order to help stop the spread of COVID-19.
The rules are that I have to be isolated for two weeks. I need to follow these rules to keep my family safe. We all need to do that at the moment.

Cho So-hyun
"I'm back home at the moment with my family, which is nice for me," Cho told whufc.com. "They are happy that I have come back, but we can't stay together at the moment because I'm in a two-week isolation period. 
"Two weeks is a long time. I'm staying at my Mum's home, but I have to eat, sleep and train alone. I had been doing that when I was in London, and my family prepared everything for me for my isolation. 
 
"It's weird. I'm home but I'm not seeing my family. We can't share anything like dishes, towels or laundry. The government rules are that I have to be isolated for two weeks. I've got nine days left and I need follow these rules to keep my family safe. We all need to do that at the moment."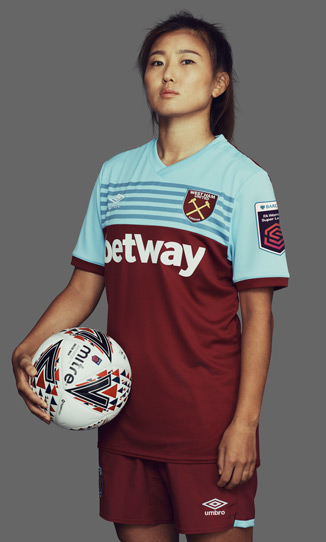 Despite being back home, Cho is staying in close contact with her West Ham teammates and the coaching staff as each player looks to remain fit and active. 
The Republic of Korea captain is missing her fellow players and cannot wait to see them all again soon.
She continued: "We've all been keeping in touch in a group chat. All the girls at West Ham are so lovely and we are all missing each other. Hopefully we'll be back together sooner rather than later. 
"The coaches have made individual programmes for us too on a fitness app. I feel for them because obviously they can't check in and see us, but they've been really good at working with us over messages."
With eleven appearances for West Ham United women's team this season, Cho has battled with a couple of injuries throughout the campaign, with a most recent one keeping the midfielder out of action for both Club and country. 
The experienced playmaker was forced to miss her country's Olympic Qualification matches in February due to injury but, with the nation looking to reach their first Olympic Games at the rearranged tournament in Tokyo next year, Cho is hopeful of being involved for her country.
"When the announcement was made that the Olympics were postponed, I had mixed feelings," she admitted. "I was worried but, personally, it's a chance for me to be fully fit for the rearranged competition. 
"I had to pull out of the qualifiers in February because of injury. A lot of Korean players still play back home and so they don't have loads of experience against the strongest teams, so I was desperate to help my teammates and play for my country. 
"The new manager, Colin Bell, only just took over a couple of months ago and I really wanted to make a good impression too, but I wasn't 100 per cent recovered so they had to play those games without me. 
"Hopefully, when we're through this global situation and football can return, I will have the opportunity to help my team in those qualifiers and we can get ourselves to the Olympics."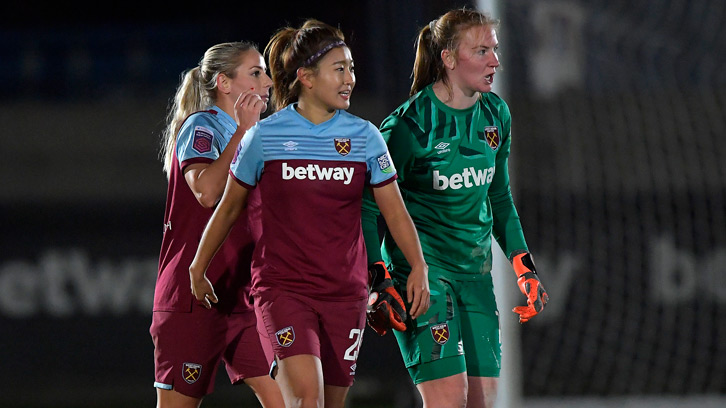 Having joined the Hammers from Avaldsnes IL last January, Cho has established herself as a firm fans' favourite in Claret and Blue, and the midfielder is loving life in the Barclays FA Women's Super League with West Ham.
The midfielder paid tribute to the Club's amazing fans and cannot wait to step out in front of them once again following the conclusion of the current global situation.
"I am so glad to be a West Ham player," she added. "All the coaches, all the behind-the-scene staff and all my teammates work so hard to make this team the best. I think the best thing is that we are just like one big family. I can't help but love this team. 
"I'm having a great time playing football with West Ham. I also want to make mention of the West Ham fans. I can always feel them behind me, supporting us and cheering us on. I'm really happy and lucky to play for them and I hope we will be together for many more years. 
"I can't wait for football to come back, once we're through this, so we can be back playing for our passionate fans once again."