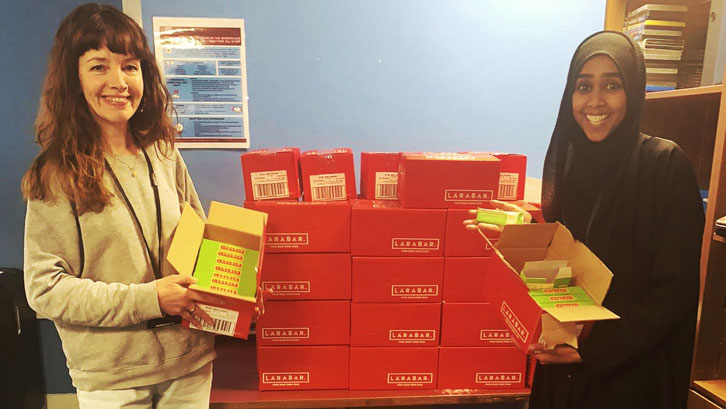 During this unprecedented time, West Ham United and its Foundation are continuing to support the community with a breadth of outreach showcased through the recently launched #HammersAtHome initiative.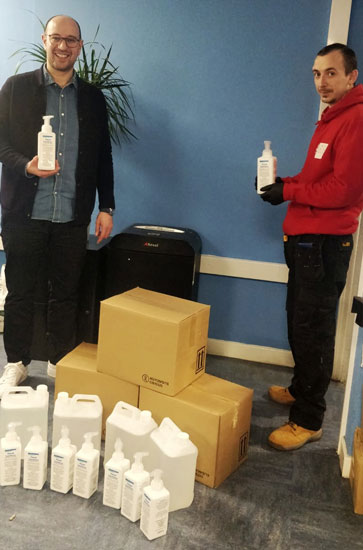 As we all continue to endure the coronavirus (COVID-19) outbreak, West Ham has been working with local frontline organisations to understand need and provide assistance where possible.
Building on recent donations, following a request for non-perishable items for their service users, food company General Mills provided assistance to Canning Town-based homelessness charity Caritas Anchor House by delivering 3,500 LÄRABAR snack bars, via the West Ham United Foundation.
General Mills External Relations Director Jonathan Bennett said: "We're pleased to be able to do what we can to support those in need in these unprecedented times and send our very best wishes to those at the Caritas Anchor House."
Similarly, West Ham United women's partner NicheSolutions have provided foaming sanitisers alongside 60 litres of foam sanitiser refills, shared equally across Caritas Anchor House, the Renewal Programme in Manor Park and Just Homes in Canning Town – three charities which are the contracted homelessness hostel providers with the London Borough of Newham. 
Caritas Anchor House Corporate Partnerships Officer Andrew Warburton added: "Thank you so much to West Ham, General Mills and NicheSolutions for their wonderful donations of hand sanitisers and fruit and nut bars. Right now, our work is as important as ever and we're still here providing a home and support to 140 people experiencing homelessness.
"The health and safety of our residents are of paramount importance, and we're pleased to have had no confirmed cases of coronavirus in our resident group. To minimise the risk of the virus spreading, it's essential that residents have access to food and that we're able to maintain the cleanliness of our communal areas and make sure it's easy for everyone to wash their hands as often as possible. Therefore, donations like this are crucial and we're extremely grateful for the support."