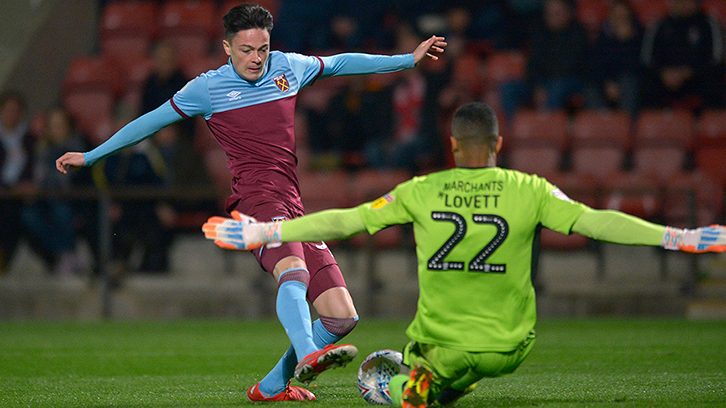 Each week, we'll be introducing you to a promising product of the Academy of Football - in their words.
From early beginnings at Junior Elite FC to topping the elite on the Academy FIFA scene, meet 18-year-old creative midfielder Louie Watson...
 
My Roots
I started off playing for Junior Elite FC in Beckenham in Kent when I was about nine then, when I was in the Under-11s, I moved over to West Ham. Both my Mum and my Dad were very influential during the early stages of my career. They have both helped hugely. My Mum has given me all the information and then my Dad, Steve, was a player so I'm very lucky!
I haven't always been a midfielder; I started out playing as a winger, but then I started playing in midfield because a boy who was meant to play in a tournament never turned up. I played really well in the tournament, got scouted by a few clubs and I've played in midfield ever since.
Being injured was one of the most difficult things that I have faced in my career so far. As a young footballer you always want to be playing football, that's obvious, so being injured was the toughest hill to climb so far - it was a long six months. There were positives though, as I think the injury gave me the edge that I needed to take the step into professional football.
 
My Inspirations
My main footballing inspiration is, of course, my Dad, who played for Sutton United, Farnborough Town, Aldershot and England 'C'!
If I had to pick a player that I looked up to I'd probably say Andres Iniesta. I've always liked to watch him and Kevin de Bruyne as well, they're the two that stand out to me.
The most inspiring moment that I have had is playing for Republic of Ireland U18s. Playing for your country is always special and it's definitely something that I won't forget.
Even before then, I remember scoring four goals in the semi-final of the cup when I was playing Sunday league. Obviously, when you are younger and you do something like that, you're on top of the world!
I try and base my game on lots of different midfielders, because I like to play in a few different roles. If I'm playing as the No8, then I try and be like Iniesta, and as the the No10 I try and be like De Bruyne. If I'm back in the No4, I like to try and play like Andrea Pirlo.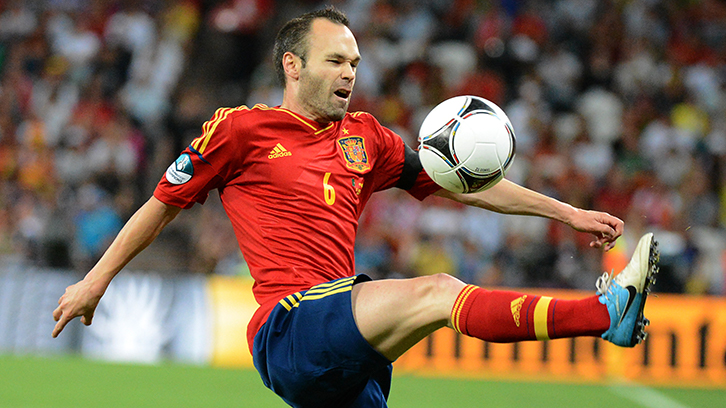 My Teammates
I can't really single out a best friend in the squad. I'm close friends with a lot of the boys. I think it'd be unfair to pick just one, and I get along with everyone.
The hardest trainer is probably Conor Coventry; there are a few up there but I'll say Conor. In terms of natural talent, I really like the way that Alfie Lewis plays. Nathan Holland is gifted as well, everyone knows that, but the one I'd go with is Ajibola Alese!
We've got quite a few jokers in the team. Oladapo Afolayan has got all the jokes to be fair; he's been out on loan, so he's got all the league banter.
I can't really decide who takes the longest in the shower, we all get in and everyone starts chatting, it's like a social club really!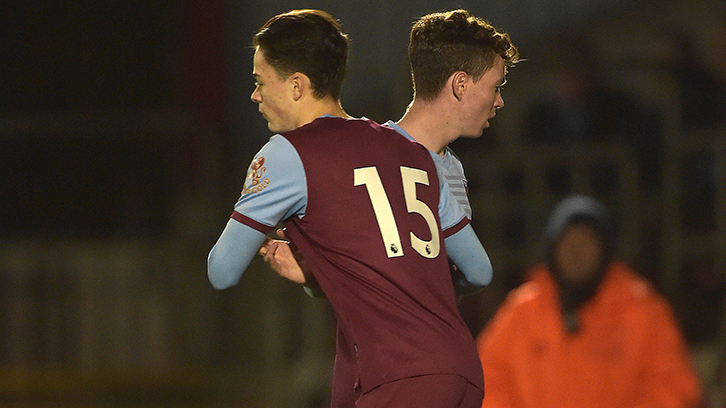 FIFA, Films & Food
My favourite team on FIFA is Barcelona - you can't go wrong, get Messi on the ball, 90th minute, top bins! 
In terms of where I rank in the Academy at FIFA, everyone knows I'm top. You can ask any of the boys, it's quite well known, ask them all, they'll say me. If they haven't said I'm the best, they're lying to themselves!
When I'm not playing FIFA, I enjoy Fortnite and NBA 2K as well. I also like Grand Theft Auto, they are the main games I play.
I watch a lot of TV series as well, so it's tough for me to narrow them down to a single favourite. If I'm travelling then I'd say Rick and Morty - I've always liked it; I couldn't tell you why. But there's loads that I like to watch: Game of Thrones, Prison Break, Power. I do have other hobbies, but TV series are my favourite - I'm a Netflix conqueror. 
Warrior is my favourite film, with the two brothers. I think it's excellent and I like the UFC, so it makes sense. My favourite music artist is Drake - solid option, can't really complain with that.
I'm a massive fan of Italian food, especially pasta. I'd choose it over pizza, not every time, but I prefer pasta definitely. Although if I'm having a cheat meal it would be pizza, and if I had to pick a topping it would be meat feast. People are going to think I'm Italian!