In conjunction with partners My Viv, West Ham United women's midfielder Kate Longhurst sat down to discuss her career.
Kate Longhurst is not the sort of player you might think can get a bit nervous. 
A determined battler and leader, the West Ham United midfielder allows her personality to shine both on and off the pitch. 
But there was one time that Longhurst admitted she felt a little nervy; the first time she went to play alongside Fara Williams. 
The now-Reading playmaker was at Liverpool at the same time as Longhurst, and the chance to play alongside one of her inspirations was one that the West Ham No12 could not pass up.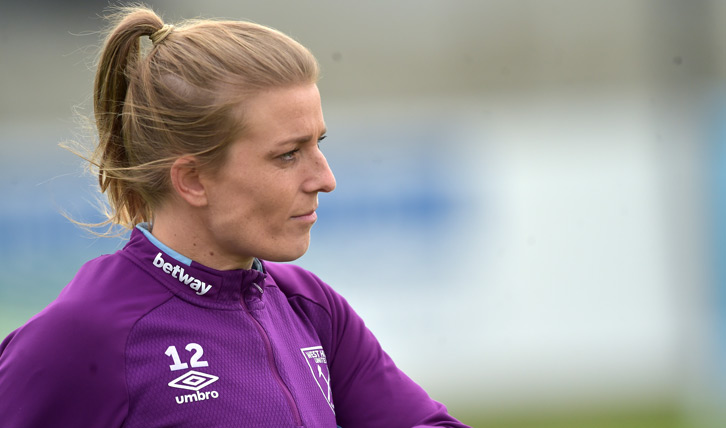 "When I was younger, there were not too many role models in women's football," Longhurst said. "But Fara Williams and Kelly Smith were two people who I always looked at because they were two good, known players. 
"I was fortunate enough to play with Fara at Liverpool and it was quite surreal in a way. Even though I was an adult, I was a bit like 'that's Fara Williams!' You're seeing someone that has inspired your journey and then you're going to play alongside them. That was quite a big thing for me."
Longhurst's journey to West Ham – joining her childhood club in 2018 – came after spells with Liverpool and Chelsea, bringing about the third time she would work with Matt Beard. 
"I started playing football when I was just a child, just playing on the streets with my friends," she recalled. "I then joined a local team with some of my school friends that I played with. From there, I just really enjoyed my football, so I wanted to get a bit more serious.
"We started our own proper girls' team and then, from there, I joined a Centre Of Excellence, where I spent eight years. From there, I went into a more professional route and I was lucky enough to be picked up by Chelsea. Then I went and played for Liverpool, and then ended up at West Ham."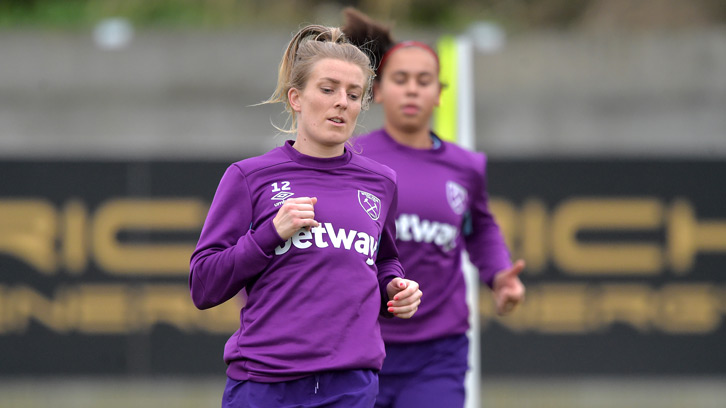 It was during that summer between leaving Liverpool and moving to the Irons that Longhurst admitted was her most difficult, with the prospect of potentially having to leave professional football behind briefly crossing her mind. 
Thankfully, Longhurst continues to play at the top level, having made 48 competitive appearances for West Ham since signing, scoring five goals in all competitions.
She added: "You don't always know when your next contract was coming. When I was at Liverpool, I decide it was time to move on and look at my other options. Actually, I found it wasn't that easy. 
"I spoke to a few teams but, in the end, it all kind of fizzled out, and I didn't really know what I was going to do until I got back in contact with West Ham. 
"That two- or three-month period, without a contract and without being paid, had me thinking whether I needed to go into a different route of work. That was a setback for me and a bit of a struggle. But I was fortunate then to join West Ham."