Flaherty, Dali, and White: Alisha Lehmann names her Dream Team!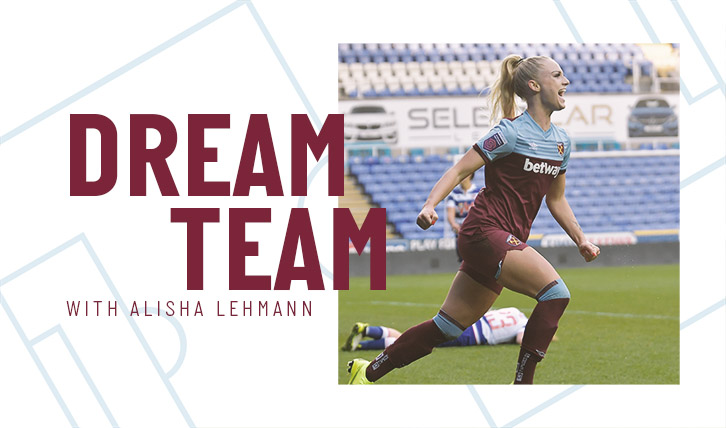 West Ham's Swiss superstar Alisha Lehmann talks through her fantasy starting XI…

GK: Seraina Friedli
I played with Seraina in the Swiss national team and she is such a good goalkeeper. She has good technique and she makes such good saves. So many times, I thought I scored against her, but she stopped the shot. 
RB: Noëlle Maritz
Another one from the national team. Maritz is an amazing full-back. She is so strong, and she wins all her duel. She is really difficult to play against and I'm really glad I'm in the same team as her for Switzerland. 
CB: Gilly Flaherty
Gilly is a really good defender. She is so strong and wins every duel she goes into. She is the perfect centre-back and I love playing in the same team as her. 
CB: Steph Houghton 
We played against Manchester City in the FA Cup Final last year, and a few times in the league, and every time Steph Houghton was so hard to play against.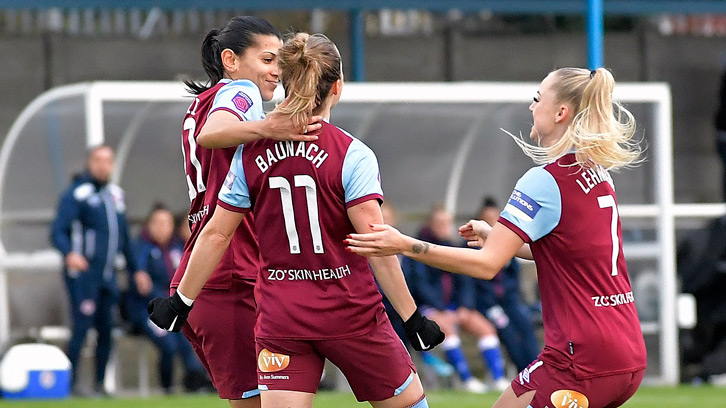 LB: Katharina Baunach
From the first time I saw Katha play, I was impressed. She is so good with the ball and, although she's quite small, she is very strong. Her finishing and shooting are amazing as well.
CM: Cho So-hyun
Cho is, technically, one of the best players I've played with. She plays amazing passes and is so good with the ball at her feet. She is always in a good position to receive the ball and, of course, that penalty in the FA Cup semi-final was amazing!
CM: Kenza Dali 
Kenza would be my No8. She's similar to Cho in that she is a technically very gifted player and has been playing so well for us this season as well. 
CAM: Ramona Bachmann
For me, Ramona's best position is in at No10. She is so quick, and she is also really good at defending as well, when she needs to. She scores so many goals and also has a lot of technique.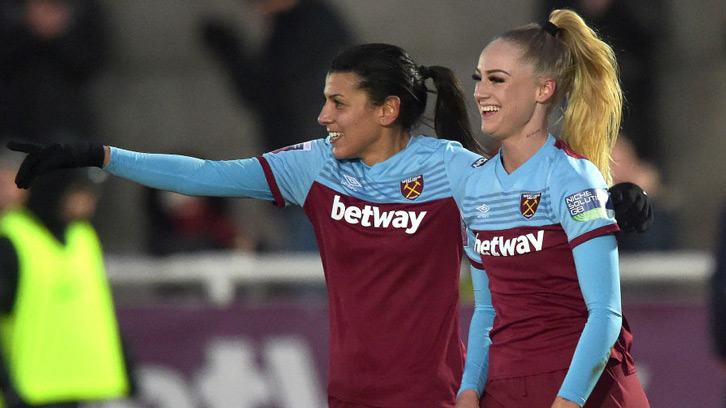 RW: Alisha Lehmann
Can I say myself? I don't mean this because I am arrogant or big-headed, but I just really want to play in this team! I think I have a lot of potential so it would be fun to play in this team. 
LW: Leanne Kiernan
Like me, Leanne is young and has so much potential and I think she's going to be an amazing player for us over the years. She is so quick, and she is such a good finisher. 
ST: Ellen White 
I've played against Ellen a couple of times and, when I watched her during the World Cup, she showed that she can score all sorts of goals. You can always rely on her to get important goals for her teams. I don't think I've seen a better No9.