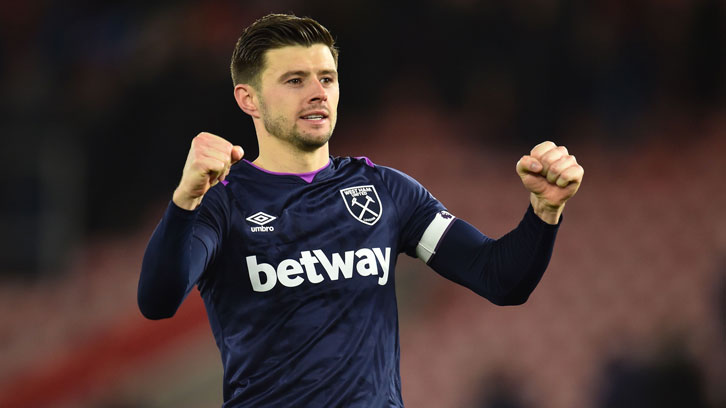 Aaron Cresswell is just one of 500 Premier League footballers who are currently following the Government's coronavirus (COVID-19) guidelines by staying at home, protecting the NHS and saving lives.
The West Ham United left-back and his teammates have been training in silo since Friday 13 March – the day Premier League football was suspended.
Since then, Cresswell and his colleagues have been following individual fitness and nutrition programmes provided to them by manager David Moyes and his staff, while also doing everything they can to keep their immediate families safe. For the left-back, that family includes his wife Jess, son Sonny and baby daughter Sadie, who was born just five weeks ago.
With the numbers of positive cases and deaths rising on a daily basis, Cresswell is no different to any other husband, father or son – he is worried, he is anxious and he sees no reason for football to be rushed back when the health of every single person is under threat.
"At the start, I don't think anyone realised how serious it was," he began, speaking by phone from his apartment in London's Docklands. "Once we played the Arsenal game, football came to a stop after [Gunners manager] Mikel Arteta was tested, and it came back positive. Their squad went into isolation and then that was pretty much it. There was no other option. Football had to be suspended.
"Here we are four weeks later, football has been suspended again until 30 April, but the most important thing is everyone's health and wellbeing. Football can wait. Simple as that.
"I've got a baby daughter and she is five weeks' old and, I'll be honest, I'm petrified."
Keeping fit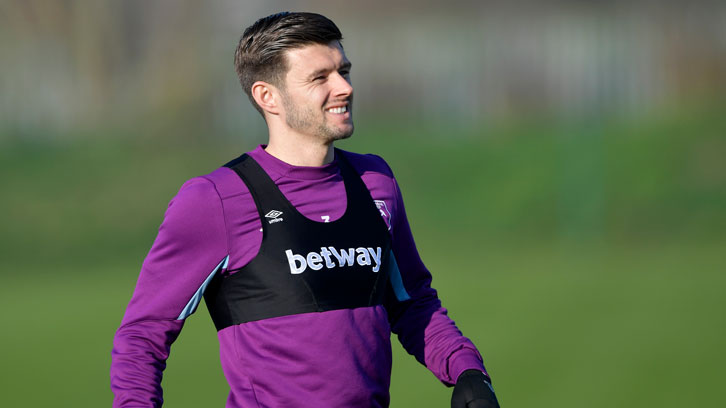 Cresswell is working to maintain his fitness levels, following programmes sent to him by first-team fitness coach Josh Ewens.
Players are training indoors using treadmills, exercise bikes, weights and other fitness equipment, while some are taking advantage of nearby green spaces where they can go for a run while still following social distancing guidelines.
For the last few days, the No3 has ventured out once a day and gone for a run, with the data being beamed back to Ewens and manager Moyes to keep tabs on.
"Fortunately, I've got a park over the road from where I live in Canary Wharf, so I've been doing as much as I can to try and keep my fitness up," he confirmed. "The Club has provided us with equipment, too. Josh dropped a bike, weights and bands round, which I'm really grateful for.
"It's been different to going into Rush Green every day, obviously, but everyone has got to play their part, stay indoors, protect the NHS and save lives. It's been tough at times, but we've all got to do what we've got to do.
"We've been sending out stuff over to Josh and let him know what we've done, and the manager has been onto us daily, so he's not letting up!"
While they may not be able to train together, Cresswell and his teammates have been keeping in touch via instant messaging apps and social media, with concern for each other's welfare being expressed, along with the usual light-hearted banter.
With some players living alone in London, that support and humour has been vital to keeping spirits up during a uniquely challenging time.
"The lads are all missing football and missing being around each other," he confirmed. "I'm missing Nobes and Snods especially, as we've got a great bond, as have a lot of the other lads.
"Nobes and I have been on Snods, to be honest. He normally loves dishing it out, but he has been posting his workouts on his social media and it's all so obvious. I didn't think a 39-year-old would need to go on social media to show the manager he has been doing his work, but there you go!
"He still feels he has to put it out there on his Instagram. It's painful."
No rush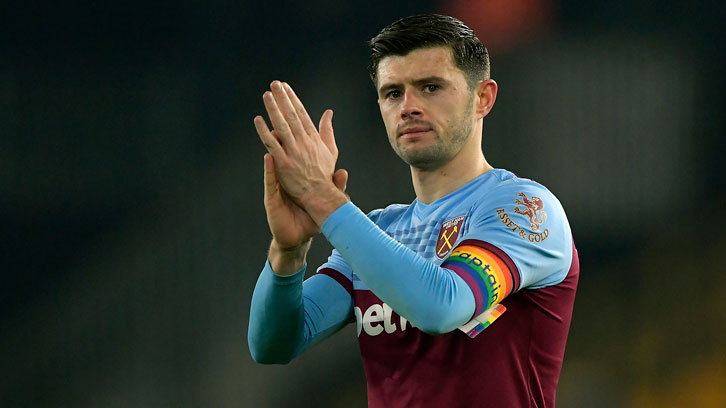 While the players are keeping themselves in shape as best they can, Cresswell says there will need to be an understanding that Premier League football cannot and should not simply return as soon as lockdown restrictions are lifted.
The experienced England international would love nothing more than to pull his Claret and Blue shirt on again and take on Chelsea this weekend, but he insists common sense must prevail.
"In my opinion, I think there has been a lot of talk about how quick we can get football back, but the main focus should be on people's health and staying indoors," he reiterated.
"Of course, were all missing it but there is a whole bigger picture than a game of football and I believe once all this has blown over, we can get back up and running.
"None of us know how long we will be out for and we all want to stay in the Premier League, but we cannot rush back just because people say we need to do it in a certain time period to complete the season.
"When we go back to full training, regardless of how much we've done, we will need a mini pre-season of two or three weeks but when we do go back, who knows?
"There is talk of playing games behind closed doors before the crowds return but I hope the players are respected as much as the public are, and they don't just ask us to play for entertainment on TV.
"You're going to need all the officials, staff, medical provision, media and broadcasters, so it's not just 22 players going out and playing football.
"If we go back too soon and one player tests positive, then the whole competition would need to be suspended, otherwise it wouldn't be a level playing field if some teams are without their best players.
"It's a waiting game until the scientists and medical people who are working tirelessly day in and say out tell us it's safe for us to go back out there."
Viral Video
Incredible @NHSuk ??❤️ pic.twitter.com/vfuP52xMHt

— AARON CRESSWELL (@Aaron_Cresswell) March 26, 2020
Speaking of the scientists and medical professionals, Cresswell is hugely appreciative of the job being done by all those working at this time – in particular frontline NHS staff and key workers.
Indeed, when the country stood as one for the NHS a week ago, the player's video of the 'Clap for our Carers' tribute, taken from his apartment balcony overlooking east London, went viral on social media.
"We're in Canary Wharf and Jess my wife said that the country would be showing their appreciation for the NHS from their front door or their balconies by clapping as a sign or respect," he explained.
"It was mad. I had the baby in my arms and I went out at 7.55pm and I didn't hear anything, then at eight o'clock there was a massive noise.
"It was brilliant. I've never heard or seen anything like before. It was great to see and hear."
But, with nearly 30,000 confirmed positive cases and nearly 2,500 deaths attributed to coronavirus, the disease continues to spread across the country and, indeed, the world.
Government guidelines mean not only has Cresswell not seen his teammates for three weeks, but he and his wife Jess's family have not been able to visit their new granddaughter.
The West Ham defender is missing his family and friends, but his message remains consistent – staying home, protecting the NHS and saving lives must come before everything else.
"Aside from those you live with, nobody can see their extended family or loved ones, which is tough for everyone," he concluded. "Mine and Jess's families live up in Liverpool, where we are both from, and they have only met their new-born granddaughter a couple of times and that's been tough, but everyone has got to do their part and stay indoors.
"When all this is over, it's important for everyone to get around their loved ones and give them a big hug.
"One thing is for sure – this situation makes us all appreciate what we've got."