Interviews
Pellegrini: Fabianski deserves all the praise he gets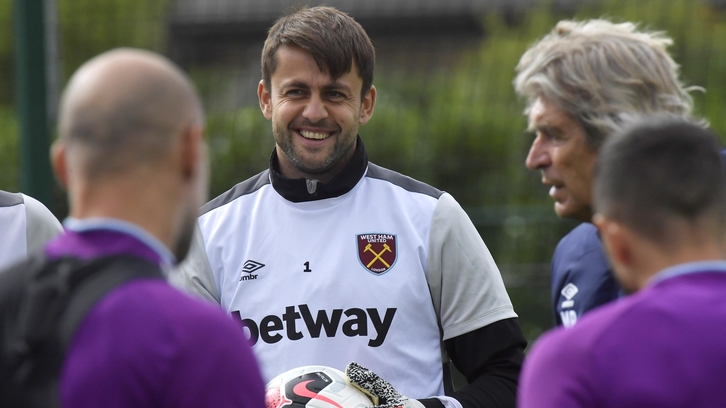 There was a reason Lukasz Fabianski was voted the 2018/19 West Ham United Hammer of the Year. 
Signed from Swansea City in summer 2018, the goalkeeper immediately established himself as a starting figure for Manuel Pellegrini's Hammers, keeping seven clean-sheets in the Premier League in his maiden campaign with the Irons. 
Seen as one of the signings of the season, Fabianski's impressive form has continued into 2019/20. Already, the Poland international has three clean-sheets from six league matches this year. 
Fabianski's form and professionalism hasn't been lost on manager Pellegrini who, ahead of Saturday's Premier League match with Bournemouth, has hailed his No1's ability.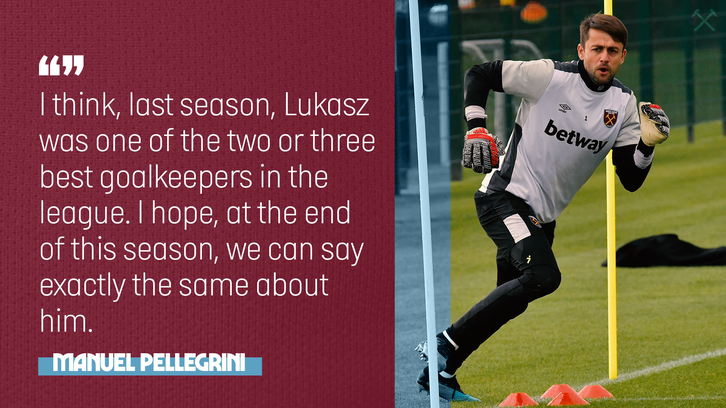 "I think that Lukasz, from last season, was a very important player for us," Pellegrini said.  "I think maybe, last season, he was one of the best goalkeepers. If not the best, then one of the best goalkeepers. 
"This season, he is continuing with the same performance. He is a serious player that works very hard in every training session, because we had a goalkeeping coach in Xavi Valero that always works his players very good. He has goalkeepers that, with him, are always improving.
"Also, we've assisted the defence so the goalkeepers can have a better view of all the movements inside the box. Normally we would have the box clearer and we try to hold the line as high up as we can. There's a lot of reasons but, most importantly, he's a very good goalkeeper and his performances are very good. 
"I think last season he was one of the two or three best goalkeepers in the league. I hope, at the end of this season, we can say exactly the same for him, because the way he works, he deserves it."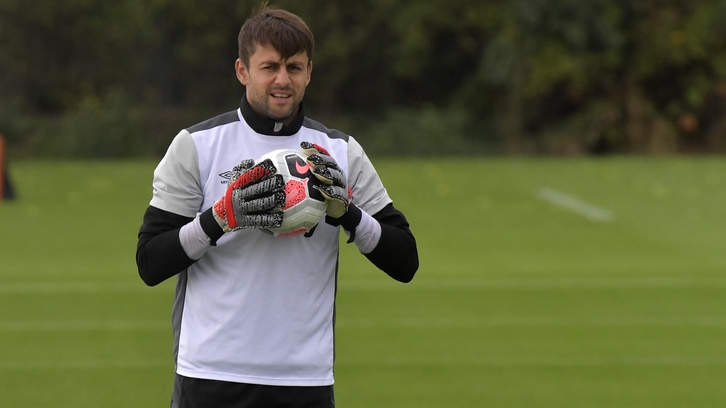 Starting his Premier League career with Arsenal, Fabianski spent seven years in north London although struggled to establish himself between the sticks at Emirates Stadium. 
Since joining Swansea City in 2014, the 34-year-old has grown into one of the division's most reliable shot-stoppers, and Pellegrini is delighted with the impact Fabianski is having on his West Ham team.
"When you play in a big team you need to have a good performance every time that you play," Pellegrini reflected. "The competition is so high and maybe the years he played with Arsenal, the other goalkeepers at Arsenal were very good goalkeepers. I remember we played them, with Villarreal, in the Champions League. 
"I think, for Lukasz and his career as a player, it's difficult for me to talk about what happened with other clubs. But now he deserves all the praise he receives."