On Friday afternoon, Manuel Pellegrini met with the assembled press at Rush Green training ground to discuss a range of topics involving West Ham United ahead of the side's trip to Bournemouth this weekend. 
From the side's recent run of Premier League clean sheets, to lessons from a difficult night in Oxford on Wednesday, to plans to push forward on the south coast, check out all that the manager had to say below…
Clean sheets stem from concentration
 
When I arrived here at West Ham, I saw how many goals they had conceded in the previous season. I think it was around 68 goals, and it is difficult to win games conceding that many. Last season we reduced it by ten goals, to 56 or 57, but it is still too much. 
We've continued to work through pre-season and now to reduce the number of goals that we're conceding. It is very difficult for a team to try to turn off that scoring but, for the moment, we are doing well. 
We are defending well, with intensity and concentration and everyone involved in their duties and positions. I hope that we can continue in that way.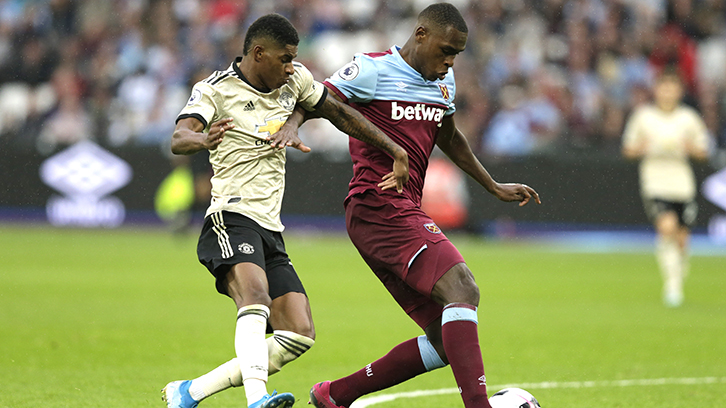 We must learn from Oxford
This is football. That's why it's the most popular sport in the world. You never know what will happen. The big team doesn't always win the game.
I think that it's unfair to take merit away from Oxford. They played very well also. We were both in it until the 53rd minute, but we couldn't score goals. We played against a team that played very well. 
We conceded the first goal, and we lost concentration and conceded three goals more. I hope it was an accident and we must return to understanding that you must play every team with 100 per cent concentration and intensity.
As always when we finished the game we produced an analysis, five minutes, no more. Of course nobody was happy with their performance. I was disappointed also, but you must try to turn the corner, learn from the experience and think about the next game.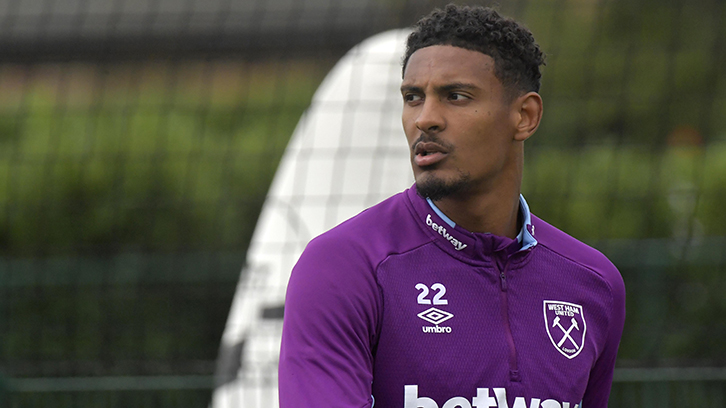 We'll go on the front foot against Bournemouth
Bournemouth are a team that plays offensive football, normally with two strikers, but also with King on the left side. 
Callum Wilson is a very good player. He's always scoring. He's very strong and makes good movements. We will try not only to stop him from scoring goals, but also the other midfielder Wilson, and the other [striker] King, and all the players that can score. 
We must work to stop their team, not just individual players, but we know that they have dangerous strikers. I think that a lot of clubs have good squads and can be involved in the race for sixth position, and Bournemouth could be one of them also.
We know that we must concentrate in defence, but as always we are going to go for the three points. We will try to attack from the first minute and add three points more. 
More to come from Haller and the Hammers
[Wednesday night] was a game where maybe the performance wasn't what we expected, but I see the players working every day at the training ground, and I'm absolutely sure that they have the level to maintain their performances. 
Sebastien Haller has made a good impact in the Premier League. He's a player that works a lot for the team and he is scoring goals. I saw in the way that he continues in the team, he is playing well, and his performances are good. I think that he will continue improving.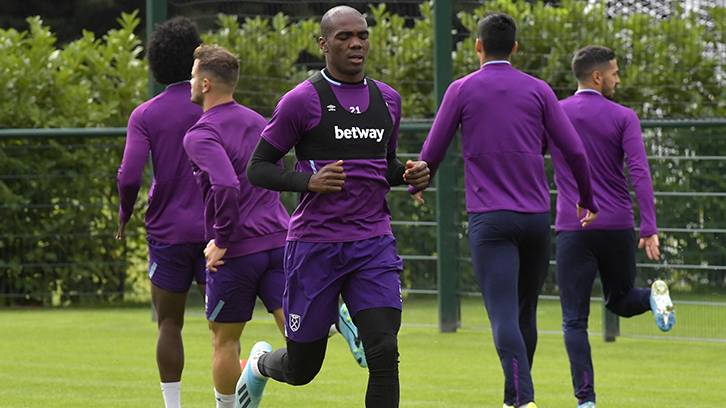 We'll fight to maintain our form
The match is as important as all the other games because even if you win at Bournemouth, you could still lose other games. At this moment we are in third position in the table on points, and on goal difference we are in position number five. 
We must try to defend that position. We are just starting, we are six games in, but sometimes you must try to reach that position first. At this moment we are in that position, so we must try to keep it, and the best way to do so is by winning.
We had a good pace during the whole Manchester United game, we had good concentration, and maybe that didn't allow them to do more during the 90 minutes. If we can repeat those kinds of performances, I think that we will continue to win a lot of games.