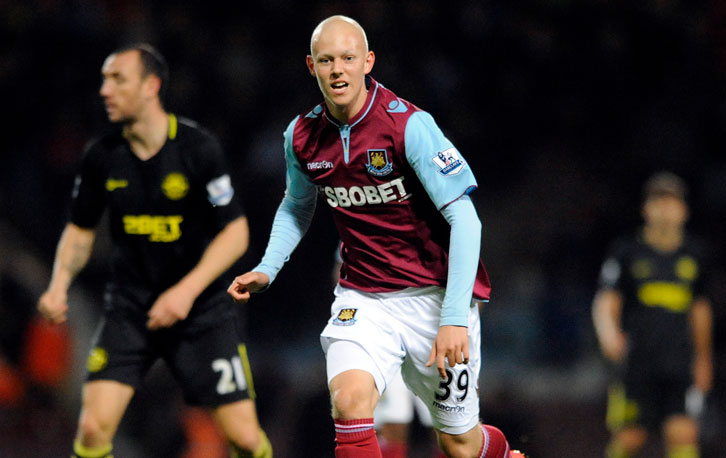 Today marks the seventh anniversary of talented young striker Dylan Tombides' debut for West Ham United, less than two years before he lost his life to testicular cancer at the age of 20.
That early Autumn evening of 25 September 2012 was more memorable than it may have seemed at the time.
Not because of the result, as the Hammers lost 1-4 to Wigan Athletic in the League Cup, but because getting the nod from Sam Allardyce meant more to the talented teen and his family than most people could ever appreciate.
By the time that third round tie had come around, the Aussie forward had already been diagnosed with testicular cancer for more than a year.
And despite the physical and emotional trauma of dealing with such a cruel disease, Dylan was absolutely determined to continue playing football.
It was also because of the amazing coaching staff and medical team at West Ham, many of whom still support DT38 today, that Dylan's debut became a reality

Tracy Tombides
He was a very special young man on and off the pitch and his memory continues to live on thanks to DT38 Foundation, a charity created by his family in 2015 to raise awareness of the disease.
Teammates, coaches, the media and fans are in agreement; if Dylan was alive today he would most likely have been scoring goals at the highest level.
Last year former Australia captain Mile Jedinak insisted the nimble-footed forward would have been part of the Socceroos' World Cup squad in Russia.
But because of cancer, these ambitions were never fulfilled.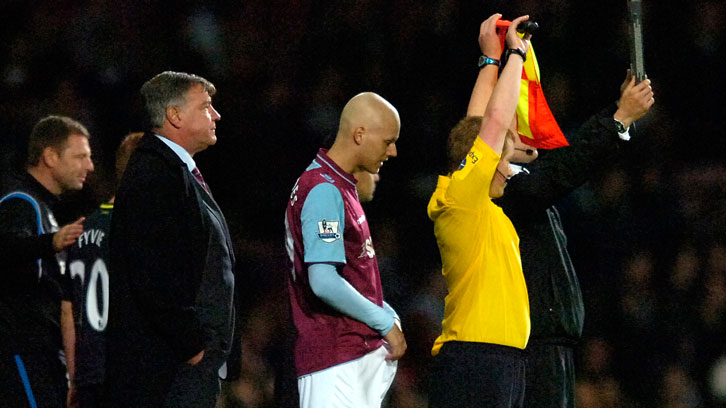 And it is only because of Dylan's extraordinary determination to keep playing against the odds, that he was able to stride onto the pitch at Upton Park on that memorable night seven years ago.
Dylan had worked extremely hard to maintain his fitness and strength while undergoing chemotherapy and amazed everyone around him with his bravery.
Manager Sam Allardyce recognised his young charge's commitment – and talent – and the rest, as they say, is history.
As a result, Dylan has rightfully taken place in the Hammers' history books forever.
DT38 Foundation – a Principal Charity Partner of West Ham United – has continued to go from strength to strength with the support of the Club.
The charity was set-up to raise awareness of testicular cancer, educate young people about the important of wellbeing and resilience and organise free cancer scans for males in the UK and Australia.
And from the top down, West Ham United has shown unwavering support for DT38 including retiring the number 38 shirt in memory of Dylan.
The organisation's Ambassadors include Mark Noble, Declan Rice, Tony Cottee, Carlton Cole and Tony Carr and the fifth annual DT38 Awareness Day will take place around the home fixture with Burnley at London Stadium in April 2020.
In March 2019, the Dylan Tombides Learning Centre opened at West Ham United's Academy of Football, Chadwell Heath, as part of a £4 million redevelopment.
The new facility comprises two classrooms where Academy scholars from the age of nine up to young professionals will take part in a broad education programme including information about the risks of testicular cancer.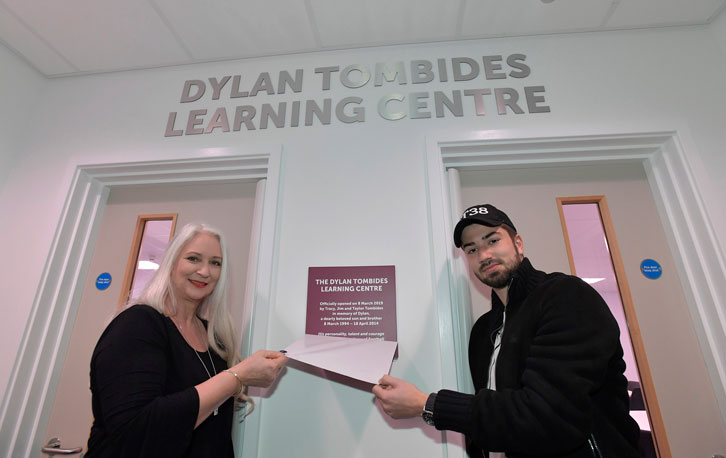 Tracy Tombides, mother of Dylan and co-founder of DT38 Foundation, has revealed another fundraising event in east London is on the horizon.
"Today is a very special day for our family and friends because the fact that Sam gave Dylan his first-team debut is extremely important to us," she explained.
"I also want to pay tribute also to Dylan. If he didn't have such an overwhelming drive to play football and be successful then there is no way he would have made his debut for the club given that he was fighting testicular cancer at the time.
"But it was also because of the amazing coaching staff and medical team at West Ham, many of whom still support DT38 today, that the debut became a reality.
"As a mother I cannot begin to tell you how proud I am of Dylan and everyone at West Ham for making that night happen.
"As a charity we have achieved a lot in the past four years but there is still a lot more to do, the more men and boys we can educate about the risks of testicular cancer, the more lives will be saved.
"Of course, we need to fundraise to achieve this and we are now getting ready for our next big event, a day of White Collar Boxing at York Hall in November.
"At last year's event we were delighted to be joined by Declan Rice, Jermain Defoe and so many brilliant Hammers fans and it was a huge success and we expect this year to be even more exciting so I'd urge everyone to book their tickets while they still can."
Awareness Below The Belt, a fundraising day of White Collar Boxing at York Hall, Bethnal Green, takes place on Sunday 10 November 2019.
On the day 24 novice boxers – who have been training at the famous Peacock Gym for the past three months – will enter the boxing ring for the first time in support of the DT38 Foundation. For information and tickets click here.