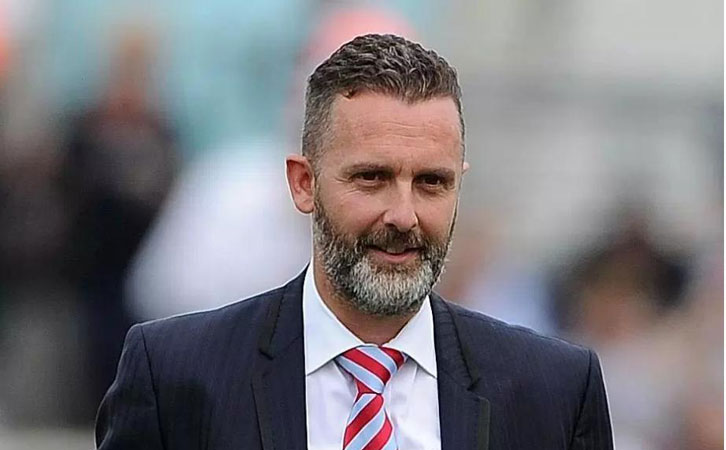 Head of talkSPORT and Season Ticket Holder Lee Clayton shares his thoughts on all things Claret and Blue...
A haemorrhage is such a horrible word. How do you spell it for a start? I would have failed the spelling test at least twice.
When Tony Cottee suffered one in July it wiped him off our TV screens and kept him away from the match day programme. He's back now and complaining that he has only had one page in the Official Programme, when I have two, although this injustice was rectified against Manchester United on Sunday! But what did he ever do for West Ham, apart from score 146 goals?
It's actually reassuring to hear him complaining – and he's only mentioned it twice (italics) in the last two (italics) conversations – after what he has been through and it was good to hear him on talkSPORT recently and explaining for the first time what happened.
As Tony has explained, he was struck down by a severe headache in a central London hotel and called his Sky Sports colleague Phil Thompson for help. A doctor was called and TC was rushed to hospital for emergency treatment which, thank goodness, was successful and he is now on his way back to full health.
It's good to have you back in top form, Tony, old son.
Don't doubt Declan
I hosted a show on talkSPORT almost 15 years ago and remember a female caller who rang early one morning to explain seductively on live radio how to bite each end of a Cadbury's Chocolate Finger and drink tea through it.
This is not the right place to repeat the full conversation.
Favourite biscuits for dunking is still a popular subject (Malted Milk, in case you are interested) and another phone-in favourite is international football and players being picked for their country.
When I was at primary school, Ron Greenwood moved from being West Ham manager to England manager and Trevor Brooking was a regular in the national team midfield in the No10 shirt, even when West Ham were relegated to the Second Division. Alvin Martin and Alan Devonshire played too, it is remarkable that Billy Bonds never featured and more recently I've even claimed internationals Jermain Defoe, Michael Carrick, Paul Ince and Frank Lampard beyond their West Ham days.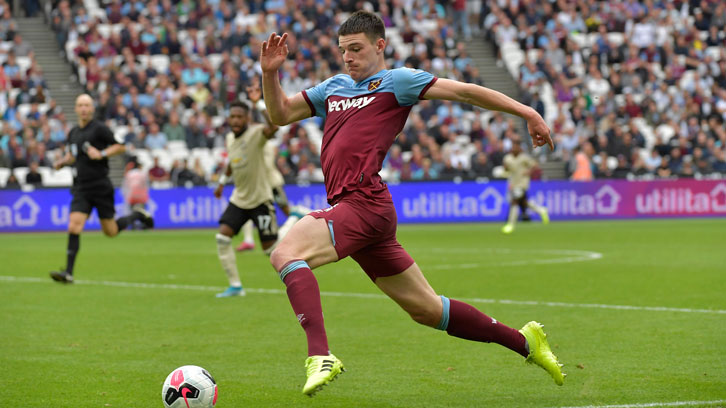 What a phone-in tells you is that this view is not widely shared around the country. Liverpool fans, especially, seem not to agree. They claim that Michael Owen preferred England to Liverpool. Owen was an England marketing machine and deals with this issue in his new autobiography.
I mention this as a topical subject because Declan Rice's progress into the England team has to be viewed as a sign of progress for the player and the club.
Of course, he will enjoy better games than the 5-3 victory against Kosovo when he received plenty of attention from the television pundits.
But he was back to his best against Aston Villa and Manchester United and let's remember he is only 20 and still learning the game. The more he plays for England, representing West Ham, the better for everyone with thus club in their heart.
Fabulous Felipe Anderson
How fabulous was Felipe Anderson against Norwich recently?
There was one move, across the pitch, through the centre circle, dancing around three tackles and including two nutmegs that should have been a feature on Match of the Day, but wasn't. Then it should have been a feature on Match of the Day 2, but wasn't.
Incredulous, I messaged Mark Chapman, a friend as well as an excellent host and broadcaster. "If he had done that and had been a centre-half, then we might have featured it," he replied, with the hint of a smile.
Norwich have a very talented young right-back, but he was last seen emerging from a daze. It was pure Felipe Anderson showmanship with plenty of end product and high-speed breakaway football; just the sort the manager here wants. 
With Sky's splendid broadcasting team here today for the live game, their cameras will be trained on his every turn and nutmeg. Over to you, Felipe.
Yarmo's cashing in
When Andriy Yarmolenko is on fire, it makes you wonder how good he would have been without the terrible injuries. He's a unique player in the modern rush-and-thunder way of playing in the Premier League. He beats an opponent with his eyes.
There was an outpouring of emotion from within the club when he scored in the last home game, not least because they know what he has been through to return to playing after a ruptured Achilles tendon. I am no doctor, but any injury with 'ruptured' in doesn't sound too clever.
It was not quite so dramatic, but his goal celebration brought back memories of Pat Cash climbing the stands after he won the Wimbledon men's title in 1987.
Andriy shuffled in that elegant running style from the right wing to the opposite touchline, approached the dug-out and climbed the steps to the back of the dug-out to thank the medical staff, rehab fitness coach Eamon Swift, sports therapist Craig Mazur and physio Dominic Rogan.
It was a gesture that didn't get much attention in the press, but was noted at West Ham. 
You can follow Lee Clayton on Twitter @Lee_Clayton