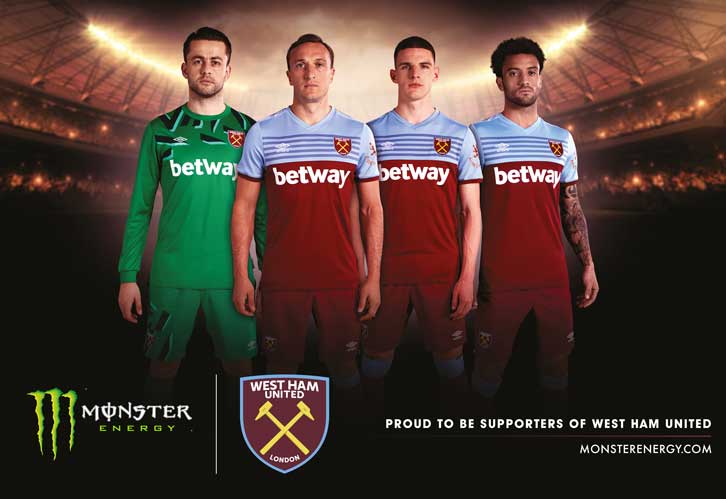 West Ham United is delighted to announce our Official Energy Drink Partner, Monster Energy. 
The global energy drink brand pride themselves on their close ties to the sports, communities and ambassadors they support with their roster of superstars across the worlds of action and motorsports.
Monster is a brand that believes in authenticity and the core of what its sports, athletes and musicians represent. Monster Energy's ethos is to not only provide quality energy drinks, but also to support the communities and fanbases of its partners.
West Ham United's Commercial and Digital Director, Karim Virani said: "We're thrilled to have Monster Energy on board as our Official Energy Drinks Partner.  Monster Energy is a brand who are truly dedicated to enhancing the sporting world for athletes and fans alike.  We look forward to working with Monster Energy and using their experience from a variety of sports to enhance the West Ham United experience."
Monster Energy's SVP Marketing EMEA, Jon Tuck commented; "We're hugely excited to have partnered with West Ham United, a footballing icon in its own right and a club whose fanbase is revered worldwide. Monster Energy's aim will be to add value to fans' experiences across this season and beyond."
See more about Monster Energy, including all its drinks, at www.monsterenergy.com