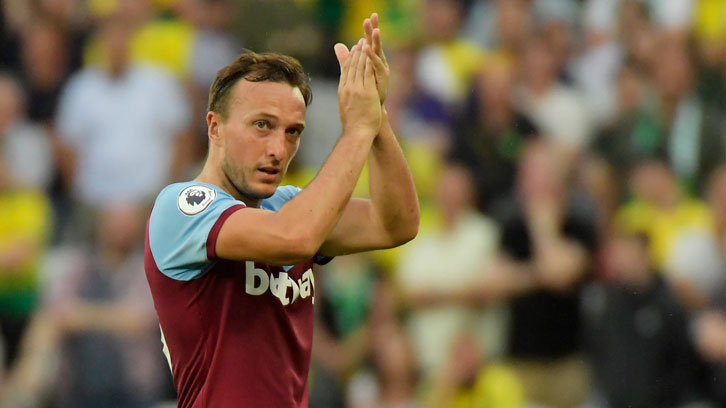 Mark Noble cannot wait to pull on his West Ham United shirt again and go for three more Premier League points at Aston Villa on Monday evening.
Due to the international break and broadcast scheduling – Monday's match is live on Sky Sports – the Irons will play for the first time in 16 days at Villa Park, where they will seek to make it three top-flight wins in a row.
Writing in his weekly column in the London Evening Standard, the captain said he and his fellow Hammers will be ready to play when referee Mike Dean blows his whistle come eight o'clock.
"This international break has been longer than most because we've had to wait until tonight's match at Aston Villa," Noble observed.
"We're playing well at the minute and when that happens, you feel like you want the next match to come as quickly as possible. Hopefully though, we can still maintain the momentum we showed in our most recent match, the 2-0 win over another promoted team, Norwich.
"We've trained hard, as we always do during international breaks, but we've also had a few days off, which have been welcome. I took the opportunity to go to Majorca with my wife Carly and the kids for three nights and then went up to Norwich last weekend to watch my son Lenny play for the Academy."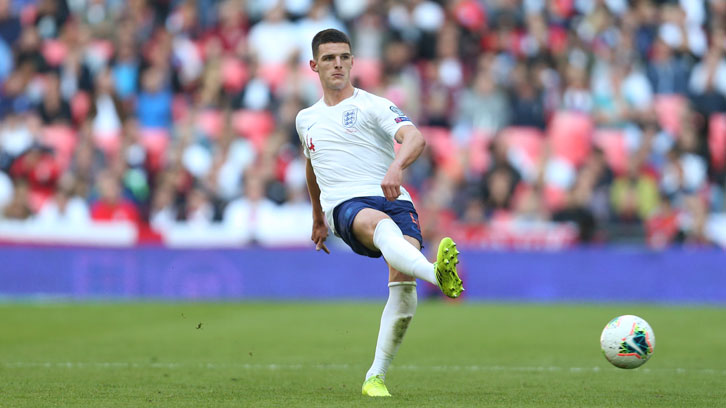 Noble's busy international break also included time in front of his television, from where he proudly watched two fellow Academy of Football graduates shine in the colours of their respective countries.
Declan Rice helped England to two UEFA Euro 2020 qualifying victories, overcoming the disappointment of making a mistake that led to a Kosovo goal in the Three Lions' 5-3 win in Southampton, while Josh Cullen made his senior Republic of Ireland debut in a 4-0 friendly success against Bulgaria in Dublin.
"I also watched my team-mate Declan Rice win his fifth England cap last Tuesday, against Kosovo," West Ham's all-time Premier League appearance-maker confirmed. "He has established himself in Gareth Southgate's team remarkably quickly and I thought he did well in both games although he came in for some criticism after giving the ball away, which led to Kosovo's second goal.
"As a fellow professional I can say with absolute certainty that it will not be the only time he gives the ball away. We've all done it and we will all do it again. It goes with the territory, especially in midfield where you can have 30 more touches than other players. Sometimes you get away with it - sometimes you don't.
"When I watched that mistake, with Kosovo going on to score – I thought: 'Ok, will he now go again – will he want the ball straight away?'. He did. It didn't affect him at all.
"He could have gone another way. He could have hidden and not wanted the ball for a time, or he could have gone over-keen and tried and make up for his error.
"When something like that happens you need to just 'bin' it – and carry on, which he did. The criticism won't distract him, I am sure of that. We know how good a player he is, he knows how good he is – and so does Gareth Southgate
"He will have ups and downs. The last 18 months has been constant 'ups' but football isn't like that forever.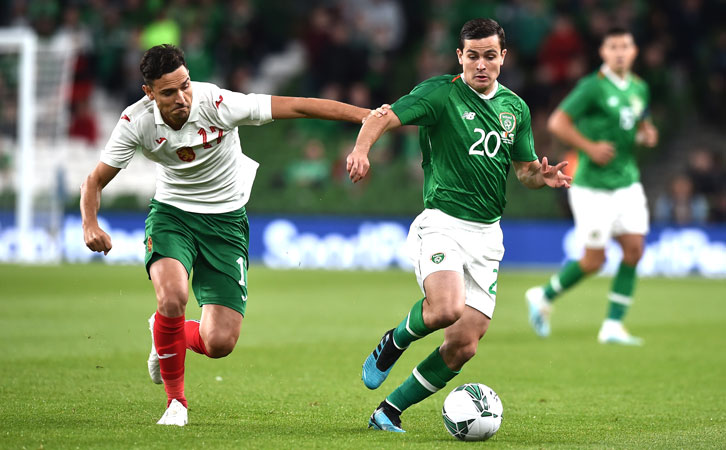 "I was so pleased, as well, that Josh Cullen, who is on loan at Charlton from West Ham, was man-of-the-match for the Republic of Ireland against Bulgaria.
"Josh has something you can't coach. He has that desire every day to improve, to work hard. He's a talented boy with a big heart and will enjoy a good career in football.
"It just shows you that, if you're prepared to back yourself and go out on loan, rather than staying in the comfort zone, you can do it.
"I remember going out on loan, first to Hull for a month which I didn't enjoy that much – and then to Ipswich, which I loved. I came back from there after three months and I thought 'I'm ready to play now' – and the rest, as they say, is history!"