Adriana Leon believes West Ham United will only continue to improve after claiming their first points of the season in a 1-0 victory over Birmingham City.
Leon scored the only goal of the game as The Hammers picked up their first win of the season against the Blues on Sunday afternoon.
The Canadian's calm finish mid-way through the first-half went unanswered and Leon was thrilled to get off the mark for the 19/20 WSL season.
"It's always nice to be on the scoresheet early on in the season," said Leon. "It was a different challenge this week being up 1-0, so it was great, the girls came together, we played through the 90 minutes and got the three points."
Leon's strike was preceded by some excellent work from summer signing Martha Thomas and Leon praised the impact that the new arrivals have had.
"The new signings have settled in well; everyone is developing as every game goes by and every week we are getting better and stronger so it's going to be an exciting year."
A resolute second-half performance saw the Irons keep a clean sheet in the September sun, Leon insisted that the team are making positive strides every single week.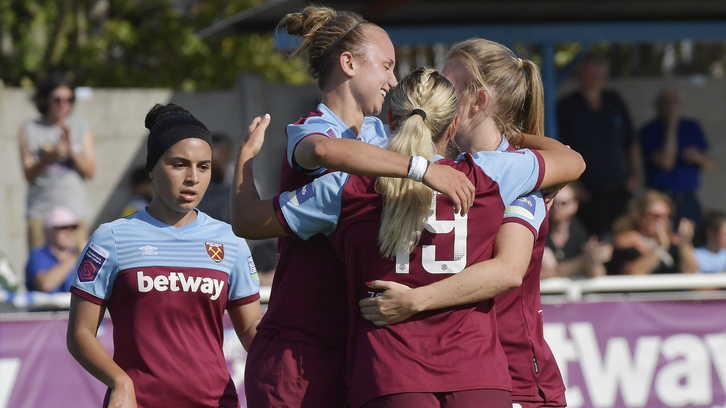 "It was a step up from last week against Arsenal, we kept the ball a little bit better, we had lots of good possession and I think we did well overall. Of course, we got the three points and that's the most important thing."
"They had opportunities to score, thankfully we defended well and managed to keep a clean sheet."
The women's team was backed by nearly 1500 fans on Sunday and the bumper crowd did not go unnoticed by Leon and her teammates.
"It's always nice to see the fans, of course we always wish that there was more but it's a good start and hopefully we can build from here."