As a Canadian international footballer, Adriana Leon is used to playing on the big stage. 
The West Ham United winger represented her nation at this past summer's World Cup and has played in some of the biggest matches around the world. 
The news that the women's team will play their first-ever match at London Stadium has been a massive cause of excitement for players and supporters alike, and Leon cannot wait to take to the pitch in Stratford in just two weeks' time.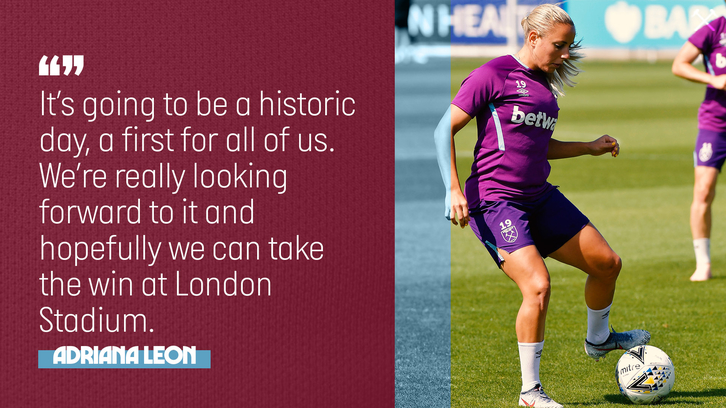 "We're really excited as a team," Leon told whufc.com. "It's going to be a historic day, a first for all of us. We're really looking forward to it and hopefully we can take the win on the day. 
"Hopefully we're going to play in front of many thousands of fans. I know the girls have been talking behind the scenes about it already. The game is still a couple of weeks away, but I think everyone is going to be ready to play hard when we get there. 
"I've been fortunate enough to play in stadiums of this size, especially this past summer in France at the World Cup. It's always a great atmosphere, especially when the stadium is filled. Hopefully we can do that on 29 September, and everyone gets their tickets. It's going to be a really exciting day."
Leon moved to West Ham United in January and was a part of the Hammers side that played in the SSE Women's FA Cup Final in May. The winger has been impressed with just how far the women's team has come in that short space of time.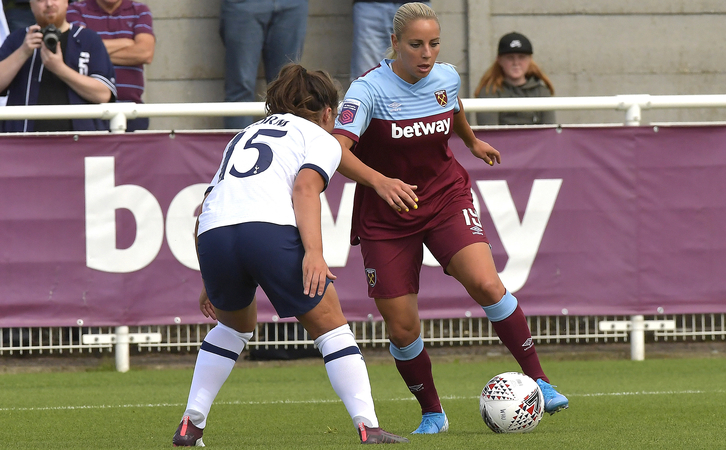 With the match at London Stadium set to be a significant occasion, the No19 is looking forward to seeing the ground filled with West Ham supporters. 
She continued: "It's pretty cool to see how much the Club has advanced in the last year. It's advanced since I've been here. The Club is constantly looking to improve and get better. We're in for a treat this year and it's amazing to be able to play at London Stadium on 29 September. 
"We were all a bit surprised when we got the news of the game, at first! It's great though! We're a part of history and we're looking forward to it. We want to do as well as we can in the league and win every game. Three points on the 29th sounds good to me!"