Interviews
Declan Rice: England, learning from mistakes and extending his winning streak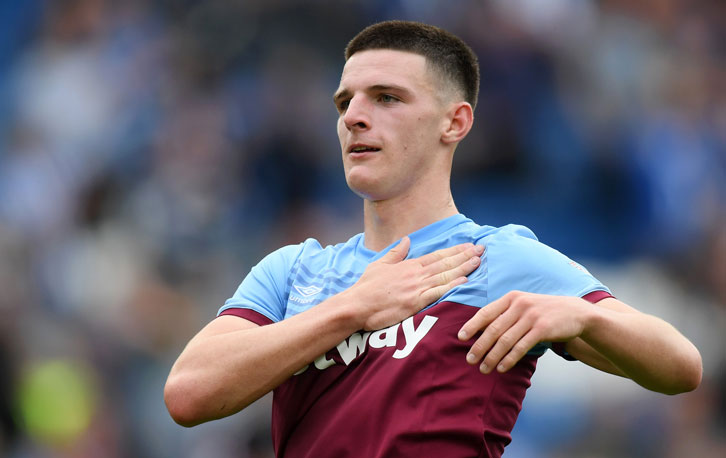 Declan Rice is hoping to extend his winning streak with club and country to five matches when West Ham United travel to Aston Villa on Monday evening.
The midfielder helped the Hammers to Premier League victories over Watford and Norwich City before the international break before playing an important role in England's UEFA Euro 2020 qualifying Group A wins over Bulgaria and Kosovo.
Speaking at St Mary's Stadium following Tuesday's 5-3 success against Kosovo, the 20-year-old reflected on his latest experiences and looked ahead to the trip to Villa Park.
A fourth win out of four in UEFA Euro 2020 qualifying with England – 5-3 over Kosovo – and you remain top of Group A. How do you reflect on your latest experience with the Three Lions?
"To score five in the first half, to score five, to look as good as we did going forward and the threat we had was top, but in the second half I don't know what happened. There were a couple of mistakes from me and we conceded a penalty and it looked like we had a tough task on our hands. We took control again and managed to see the game out and get another great win."
Did Kosovo surprise you? They are relatively new and young team on the international stage and came into the game unbeaten in nearly two years…
"Without a doubt they surprised us. Even at 5-1 down, they were still pressing and giving everything they had got and that's credit to them. They were losing but they were still giving everything and making the game tough for us.
"We always knew we were in a game. From the moment we went 1-0 down, I and the other players thought 'Wow, we're in a game here'. We always knew it was going to be tough, but we came through in the end and the three points are massive for us and put us in a good place."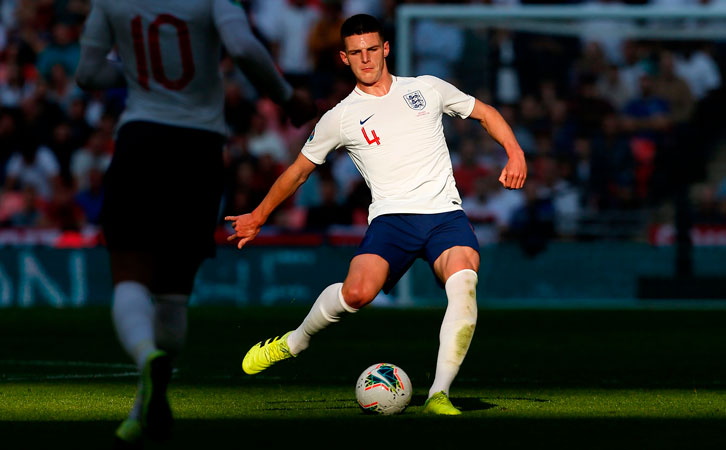 Despite losing the second half against Kosovo, England have still got a 100 per cent record and scored nine goals in two qualifiers during this international break…
"If you look at Saturday, we won 4-0 and 5-3 on Tuesday. We need to look at the goals we've let in. Like I said, there was a sloppy mistake from myself. I could have done better there.
"It takes the gloss off it a little bit. We've won 5-3 but I'm not that happy because I've given away a goal, Harry Maguire has given away a penalty and Michael Keane has made a mistake, but it's all part and parcel. We always make mistakes, nobody's going to be perfect, but the main thing was that we got three points and we're unbeaten."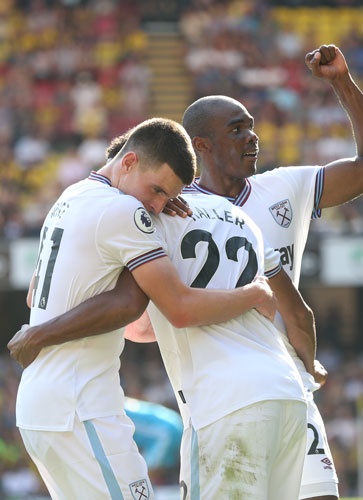 Gareth Southgate says England will stick to their 'play out from the back' philosophy. Is that right?
"One hundred per cent! The manager and [assistant] Steve [Round] have been working all week, building out from the back, playing through the lines, and the manager is never going to change that. We're never going to go to route one football.
"The manager always says we're going to have to live with that, we're going to make mistakes, but we still have to have the confidence to get on the ball. We did that and kept getting on it and could have scored another two or three, to be honest, but it just didn't go our way in the second half."
You've been very hard on yourself following Tuesday's win, as have some of the other players, but you won 5-3!
"The first half performance was terrific and we've got some fantastic players. We're a real threat going forward, but we need to keep it tight at the back and stop making mistakes."
You go back to West Ham now and next up is a trip to Aston Villa on Monday evening. The season has started well, hasn't it?
"Yeah, it's started really well, aside from the game against Manchester City, I think we've been excellent. We've started well and I'm on a four-game winning streak with West Ham and England and I'm looking to keep that going on Monday night!"
You're now a regular for West Ham and England. What does that do you for your confidence at club level?
"It picks it up massively. I've always been a confident player and always tried my best for my team. When I go back to West Ham, I'll be buzzing. Obviously, I've played two games with England, I'm still just 20-years-old and I'm still learning and trying to improve."
And finally, West Ham appear to have signed a goalscoring centre forward in Sebastien Haller!
"Seb is a great lad. I'm buzzing for him. We paid a lot of money for him and I'm delighted for him that he's got his goals. All our strikers have always given everything and I can't say a bad word about them, as they've all given everything for the team. Now, we've got Seb and he looks really good."