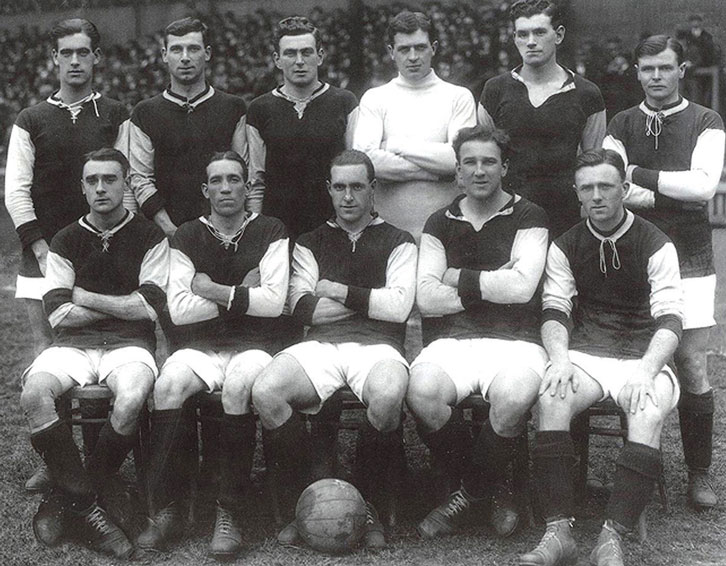 After the First World War ended in November 1918, the Football League declared its intention to expand from 40 to 44 clubs when normal competition resumed the following summer, with 22 clubs in each of the two divisions.
The failure of Glossop to be re-elected to the league meant that five new clubs would now be considered for election, with West Ham United among those to express their desire to move up from the non-league ranks.
Manager Syd King and trainer Charlie Paynter, who had worked together since the turn of the century, gave the Club impeccable credentials. In March 1919, under chairman William White, the Irons' case for election was put forward in the 'Athletic News' newspaper. It was argued that West Ham United were a democratic club with shareholders drawn for the local area, that the Club had a large and loyal fanbase and sound financial management which had allowed the Board to improve both the team and the ground.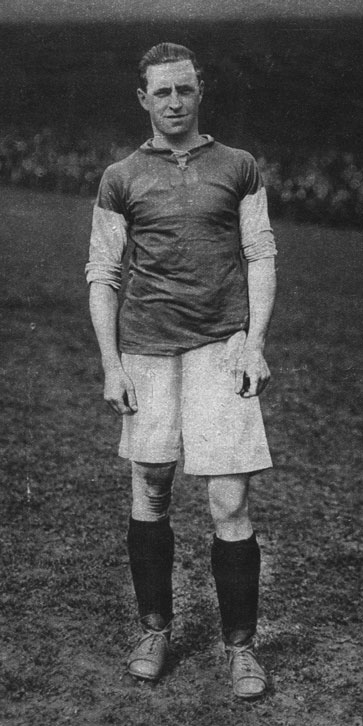 The arguments were heeded and, after a meeting in Manchester, West Ham were elected to the Second Division of the Football League in second place behind Coventry City. Stoke City, who had gone bankrupt in 1914, were also re-elected alongside Rotherham County and South Shields.
Despite the fact the competition had been suspended four years previously, West Ham were fined £500 by the Southern League committee for failing to give notice of the Club's resignation from their league!
Life as a Football League club began with a 1-1 Second Division draw with Lincoln City at the Boleyn Ground on Saturday 30 August 1919.
In the excitement of their impending first Football League fixture, the matchday programme cover was printed with the wrong date month, with 'September' appearing instead of 'August'!
Two days later, the Hammers were left in no doubt that League football would be a sterner challenge than its Southern League equivalent as they were thrashed 7-0 at Barnsley. However, that result served as an early wakeup call for King's side, who headed for Sincil Bank for the reverse fixture with Lincoln on Saturday 6 September 1919.
The Imps had finished 16th in the final season before World War One, 1914/15, and were still considered one of the league's weaker sides, and so it proved as the visitors ran out 4-1 winners to achieve their first-ever Football League victory.
King made six changes to the team thrashed at Oakwell, with half-a-dozen players making their Football League debuts – Jack Tresadern, William Johnson, Frank Burton, George Butcher, Albert Murray and James Palmer. Also named in the team were goalkeeper Ted Hufton and centre forward Syd Puddefoot (pictured) who, alongside defender Tresadern, would go onto play for England.
The side was rounded out by Stoke-on-Trent-born full-back William Cope, Scottish defender James McCrae and prolific war-time goalscorer Richard Leafe.
A crowd of 6,000 were present for the historic occasion as Puddefoot netted twice, alongside goals from long-serving midfielders Burton – from the penalty spot - and Butcher.
The Irons would go on to finish seventh in their inaugural Football League season, while Lincoln's struggles continued as they were relegated.