Andriy Yarmolenko was full of emotion and gratitude after scoring his first West Ham United goal in nearly a year in Saturday's 2-0 Premier League win over Norwich City.
The Ukraine attacker returned to action recently after ten months out with a serious Achilles injury, and rushed to thank the Hammers' medical team in the home dugout as he celebrated his second-half volley.
"It was an amazing day for me and I am really happy," the No7, who hit the post just a few seconds before lashing an unstoppable shot past Tim Krul, told West Ham TV. "I just want to say 'Thank you' to everyone from West Ham because they worked with me a lot and we just waited for this day.
"It was really difficult to stay positive. It was ten months, but they really, really helped me, not just working every day in the gym, but talking with me and keeping me concentrated on my recovery and we just had to wait for this moment.
"The first chance, I thought 'Come on!' because it was so close but, when it happened, I was really happy because I think everyone from the Club knows how important this was for me."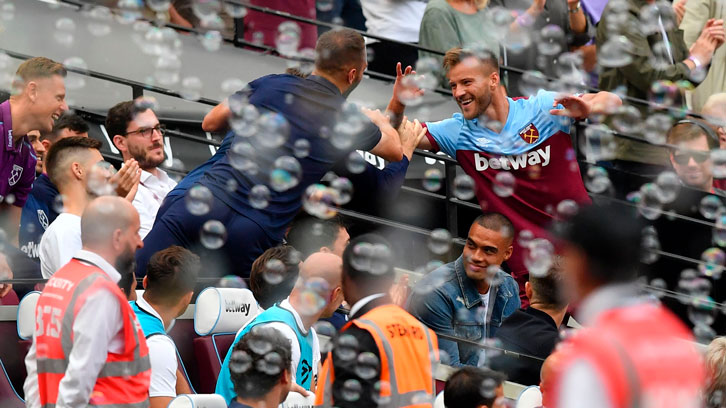 The popular, ever-smiling Yarmolenko was also mobbed by his teammates after scoring, before receiving a loud reception from the Claret and Blue Army when he was replaced with 20 minutes to go.
And the 30-year-old is hoping there will be plenty more to cheer this season, as he believes the Irons have the quality and character to qualify for Europe.
"We played well," he confirmed. "I just want to say 'Thank you' to our fans. There was a great atmosphere today and now we just need to keep working every day and play every game better and we will see at the end what happens. I think we have a lot of players and we must finish in the top six.
"It was a good game for us, but I think we must play together – together in attack and together in defence – and after that we'll have some good results."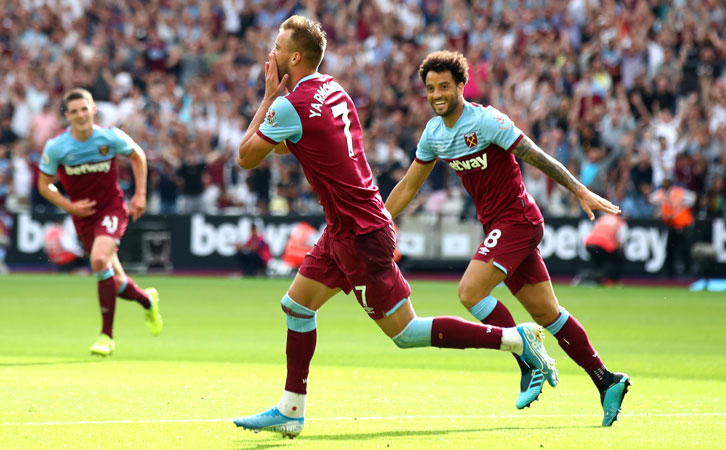 Yarmolenko will now pack his boots and fly home to Ukraine to prepare for a UEFA Euro 2010 Group B qualifier in Lithuania and friendly international with Nigeria in Dnipro – matches that will help him further improve his match-fitness.
"Of course, it's not easy for me because I lost a lot of time," he explained. "I feel better every game. I'm not at my best but I'll try to do my best. It's coming and every game is getting better.
"For me, it's really important because some Ukrainian people forgot me and I just want to say to them 'I'm here and I'm still alive!' and I am ready for the national team games."