West Ham United women's midfielder Kate Longhurst joined Any Old Irons member Sue Adams in visiting Spire London East Hospital to learn about detecting breast cancer.
The Club have proudly backed Breast Cancer Awareness Month, in partnership with Breast Cancer Now, with the women's team donning a special-edition pink shirt throughout October in order to raise awareness of the illness and the charity's superb work.
Longhurst and Adams' visit to the Redbridge-based hospital – the Official Private Hospital of the Hammers – helped to raise awareness of the importance of conducting regular checks to look for any signs of the disease.
The most common type of cancer in the United Kingdom, figures from Cancer Research UK show that one in eight women in the UK will be diagnosed with breast cancer during their lifetime; a number that amounts to around 60,000 cases every year.
Adams, a member of Any Old Irons, the group of over-65 Hammers fans which gives participants the opportunity to connect with other supporters and locals in their community, was able to share her experiences with 30-year-old Longhurst, alongside Jasdeep Gahir, a Consultant Oncoplastic Breast and General surgeon, at Spire London East.
Longhurst said: "Cancer doesn't discriminate against anyone and I think no matter what age you are you need to be aware of checking yourself, getting to know your breasts and being familiar with what's normal, what's not normal and then there's no harm in speaking to doctors if you're a bit unsure.
"I've learned a lot because obviously at my age I've not really been told too much about what happens [at these consultations].
"We've gone through all the processes today and I think when you don't really know about something you're a little bit unsure and maybe think I want don't want to get this done because it can be scary.
"It's important If you can catch it at the earliest possible sign and a lot of lumps and discomfort isn't actually cancerous, so it's better to get checked and put yourself at ease."
Adams added: "Every woman, when they get that letter giving them their appointment should put themselves out to go and get it done.
"It's not scary, you will be treated with dignity and it's always best to know things first. It's much better to find out sooner rather than later."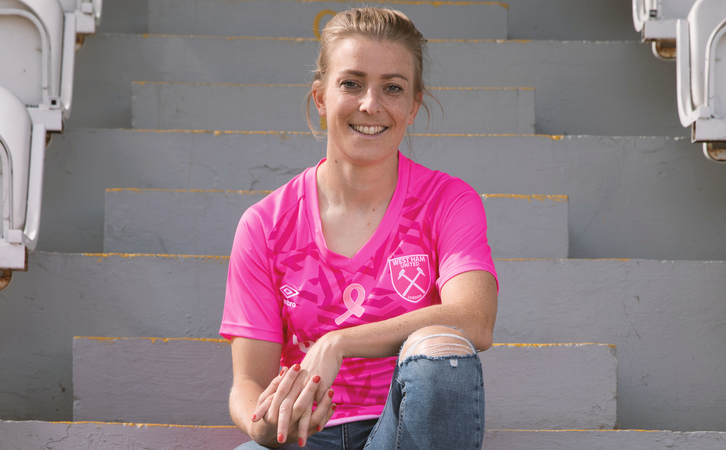 Miss Gahir explained to the pair the process of a consultation: "If you found a lump on your breast, you first of all need to go and make an appointment with your GP to ask for a consultation with a breast clinic or get the GP to examine yourself first and show where it is.
"We provide a one-stop clinic where you see the surgeon first, who has the consultation.
"We grade everything from one to five in breast cancer. One means normal, two means there is a lump and most likely it's benign and then five would be a cancer. 
"Depending on that you need that concordance when you have the other imaging. When you finish you walk across to the mammogram machine and ultrasound scan. Usually if you're more than 40 then you'd have both, but if you're less than the age of 40 you'd have just an ultrasound unless the suspicion is higher."
If you have any concerns at all after self-checking your breasts, please contact your GP or book an appointment with Spire London East Hospital.
CHECKING FOR BREAST CANCER – IT'S A SIMPLE AS TLC
Touch your breasts: can you feel anything unusual?
Look for changes: does anything look different?
Check any changes with your GP
 
If you're worried about breast health or breast cancer you can speak to a Breast Cancer Now care nurse for free by calling 0808 800 6000, or visit breastcancernow.org.