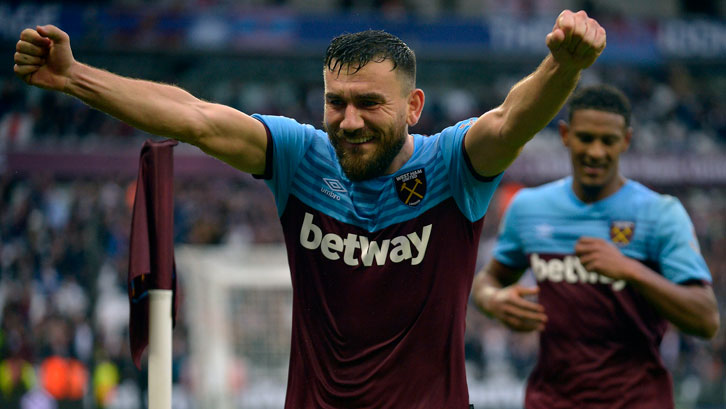 Robert Snodgrass had mixed emotions after making a goalscoring return in West Ham United's 1-1 Premier League draw with Sheffield United.
The midfielder made just his second Premier League start of the season, returning to the team for the first time in more than two months as Manuel Pellegrini made five changes to try and end a three-match winless run.
But despite the No11 opening the scoring at London Stadium, and later hitting the outside of the post from an acute angle, the Hammers were pegged back by the newly-promoted Blades and forced to settle for a frustrating point.
Four games without a win now, so how do you sum up Saturday's game and your current form?
"We are going through a bit of a sticky patch but, then again, I thought we went out there from the start and tried to win the game, whereas Sheffield United only had made ten or 15 minutes in the second half where they caused us slight problems.
"We sorted that out and we had a great chance with Felipe [Anderson being denied by Dean Henderson with West Ham leading 1-0]. If we'd got that goal, we'd have gone on and won the game so it's hard, it's disappointing, but we've got more than enough character and the good players in there to keep going.
"We created chances in the first half and had some very good opportunities, but we came up against a good side who hadn't lost a lot of games and we had a lot of chances in the game.
"It's disappointing but we'll go back to the drawing board and try to put it right against Newcastle."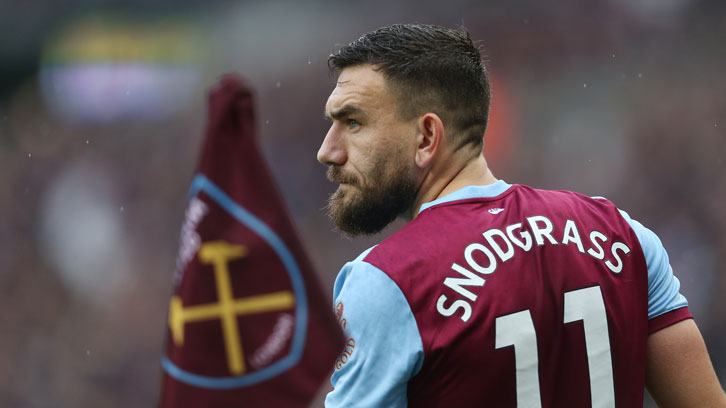 How do you assess your own personal performance on your return to the team?
"I think I created chances and scored and could have had another one when I slid in and hit the post. I've given everything but I've only had one 90 minutes through pre-season and through ten games, which was against Brighton, so I'm trying my very best behind the scenes to keep fit.
"I'm 32-years-old but I feel as fit as I've ever been, but it's hard, it's tough, and I want to come in and do my best for the team."
Do you feel you have made a point to manager Manuel Pellegrini with your performance and your goal?
"The manager is in the hot seat and he makes the changes and does what he has to do. I really appreciate the support the fans have shown me when I'm in the squad and out of the squad. It's a magical club with magical support.
"I'm just happy to try and show them what I can do. It's very frustrating watching. Every footballer will tell you he wants to play games.
"I played a lot of games last season but the manager has made some signings that he wants to play and I get that. I'm a team player and I've had to bide my time and try to take my opportunities when they come.
"I love it here. I love the supporters. I just want to put performances on like I did and I could have had two. I just want to try to contribute to the team and to the club. I'm just an honest pro who wants to get his head down and work hard."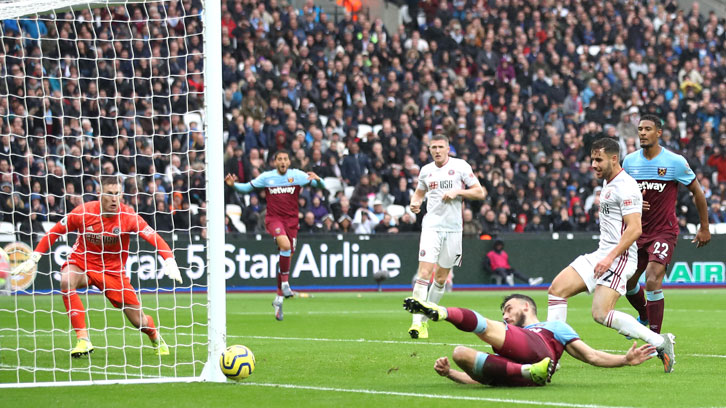 So, after ten games, what are West Ham United's realistic targets for the season, and have they changed after your recent run of form?
"I think we're ten games in and have got 28 games left. I think we just take each game as it comes, really.
"Sheffield United are a good side, unbeaten away from home, and to be honest there was only one team trying to win. They had ten or 15 minutes in the game and we sorted that out.
"The Premier League is tough and no team is going to just give you it. I've played more than enough games to know we'll come back next week and try to put it right against Newcastle."