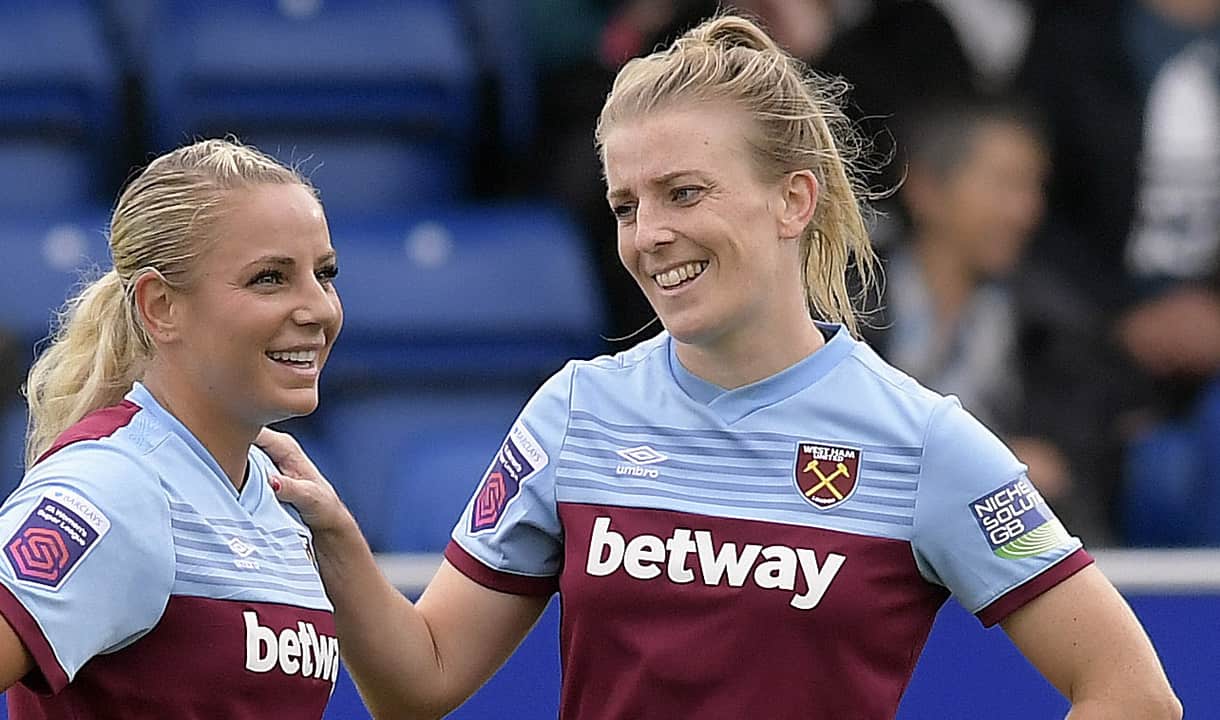 West Ham United midfielder Kate Longhurst believes her side possess the quality to derail Chelsea's strong start to the campaign when the teams meet at Rush Green this Sunday.
The Blues are second in the Barclays FA Women's Super League table, undefeated and just two points behind early leaders Manchester City.
But the Hammers are primed to show exactly what they are capable of and get over the disappointment of missing an opportunity to beat Tottenham last time out, according for former Chelsea player Longhurst.
"I think was important for us to get back into the game [against Tottenham] and get something from it, but the overall feeling was one of deflation, a little bit, because we lost on penalties," he said.
"But also, we expected a little bit more from ourselves and I don't think we did ourselves justice.
"This training week has been good, competitive and we've responded in the right way. We're really ready for Sunday now."
The Hammers have already faced Chelsea this season, falling to a narrow 2-0 Continental League Cup defeat, and Longhurst says they showed enough on that day to get a different result.
"We know the quality we have, but we also know the quality they have and when we played them away in the Conti Cup we actually played really well," she added. "We didn't get the result we wanted but I think if we can play similarly, we have a really good chance of getting something from the game.
"We've always given ourselves a good chance against them and I don't see it being any different this time round. We've got a good squad of players, players who can create something out of nothing and you just hope that one of them can take a chance and we can defend well too."
Tickets are available at Rush Green for Sunday's game from just £5 adults and £2 kids! Kick-off is at 3pm.