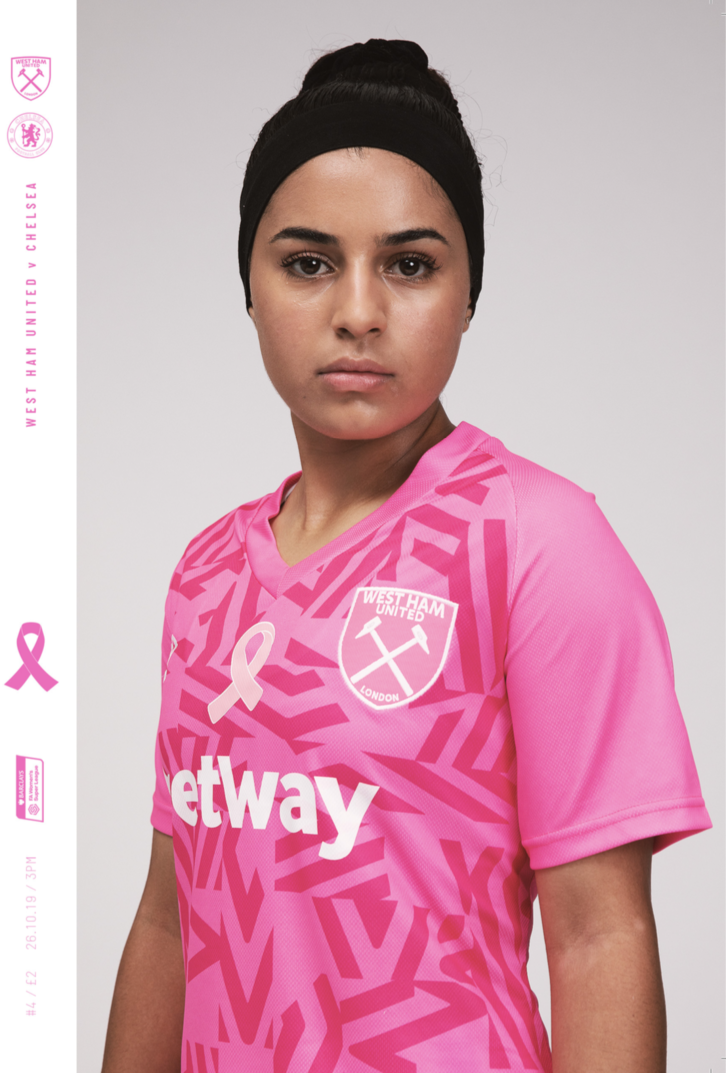 Social media buzzed with excitement when a certain young attacker was announced as a West Ham United player back in July. Even Rachael Riley, renowned for choosing the letters on 'Countdown', got involved in the elation. 
Born in Australia, it is Jacynta Galabadaarachchi's Sri Lankan surname that has caught the eye anywhere, and everywhere, she has gone. 
"Everyone was really excited at the start," Galabadaarachchi laughed. "Then everyone was disappointed because we couldn't put the name on the back of the shirt. 
"We were able to put my full name on the jersey when I signed for West Ham, but I think that was a men's large shirt. The name was so arched. With the FA WSL lettering, it doesn't fit unfortunately.
"I got so many messages asking me for my shirt from fans coming to watch games because it had 'Galabadaarachchi' on it. They still want it now, even though it has 'Jacynta' on the back."
I got so many messages asking me for my shirt from fans coming to watch games because it had 'Galabadaarachchi' on it.

Jacynta Galabadaarachchi
Spelling the 16-letter surname is one battle. Pronouncing it is another entirely. West Ham's No15 enjoys watching friends, new teammates and supporters all trying their ability at speaking her infamous handle. 
It's not even that these people can just call her 'Jacynta'. Even that is a struggle for some, according to the 18-year-old. 
"When it comes to 'Galabadaarachchi', very few people have got that right. But every now and then someone gets it right, which really surprises me. It seems to surprise them as well, when I tell them they said it right! If you sound it out, then my name isn't actually that hard. It just looks really intimidating. 
"Funnily enough, some people are finding my first name harder. Everyone has been calling me 'Jas' because they find it easier. I don't know why people struggle with that one. 
"My sister is actually called Jasmine so, to our family, she is called 'Jas'. When I get called it here, I don't respond straight away because I still think people are talking to her."
Fellow West Ham United players and the coaching team have already learned to keep their legs firmly together if Galabadaarachchi is around, with a ball at her feet. One false move, and your name is added to her list of nutmegged victims.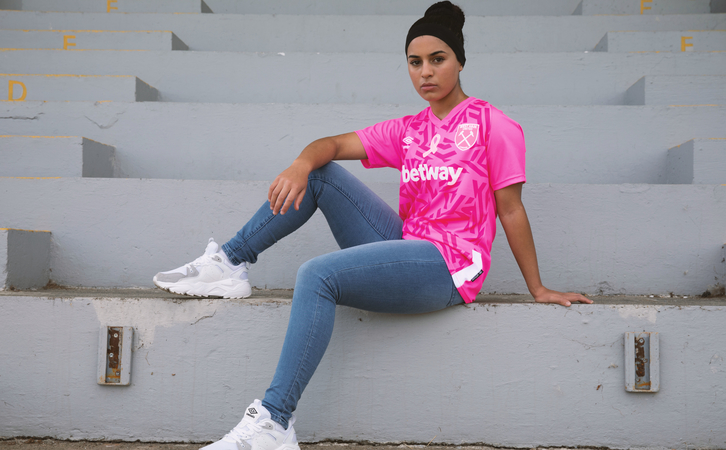 The striker is loving life with her West Ham teammates and her coaches; even if they do like to remind her that she is the youngest in the squad on a regular basis.
"Since the first day I've been here, they've been awesome with me. They make me feel like family. Everyone is so, so friendly and the environment is so welcoming. 
"Matt Beard is the best. I love him. He is such an amazing coach. I love the intensity he brings and his training sessions. Everything has been great since I've joined. The way Matt is with his players as well, it's the stuff of dreams.
"That being said, I get a lot of banter for being the youngest! Every, single day! I look young as well, so they call me 'baby'! Of course, I'm not a cheeky person and I'm totally innocent, so I'm not giving them banter back at all…"
Jacynta Galabadaarachchi is the cover star for this Sunday's West Ham United women's Official Matchday Programme, available for just £2 at Rush Green Stadium! Grab your copy at the match this weekend!