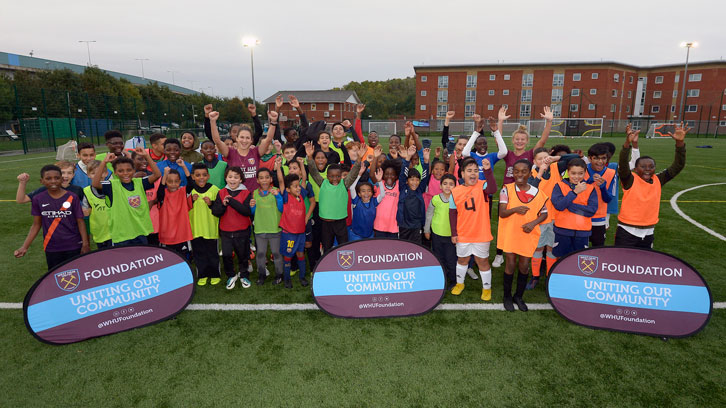 West Ham United players joined participants from West Ham United's Premier League Kicks session at the Foundation's base in Beckton to celebrate the commitment from the Premier League to fund the community programme for another three years.
This investment will enable more than 175,000 young people to access Premier League Kicks sessions across England and Wales by 2022.
Roberto, Carlos Sanchez, Esme De Graaf and Laura Vetterlein saw how young people across community of east London and Essex have been positively impacted by the programme. They also joined in with the commemorative community challenge event, featuring a carousel of activities including agility training, sprint runs and multi-sport games.
The Premier League Kicks initiative is life-changing for those involved and we are thrilled that the Premier League have committed to continue this for another three years

Kerry Downes
Premier League Kicks gives young people access to free football sessions, sports sessions and workshops, providing them with opportunities, support and pathways to achieve their full potential. It sees club community staff working closely with young people and authorities in their local area, including police, Youth Offending Team (YOT), Anti-Social Behavioural Unit as well as local schools to create stronger, safer and more inclusive communities. 
Aimed at eight-to-18-year-olds, Kicks engages young people in positive activities through their passion for football, whilst also addressing topics covering everything from equality and inclusion to youth violence and knife crime. 
Premier League support will see the programme grow so that 90 Premier League, EFL and National League clubs are able to deliver sport and education sessions in hundreds of local communities where projects are needed most. With a focus on integration, equality and inclusion, thousands more girls will be engaged, and clubs will deliver ever more inclusive sessions.
West Ham United Foundation has been running Premier League Kicks sessions since the programme launched in 2006 and has encouraged more than 8837 participants to take part in positive activity.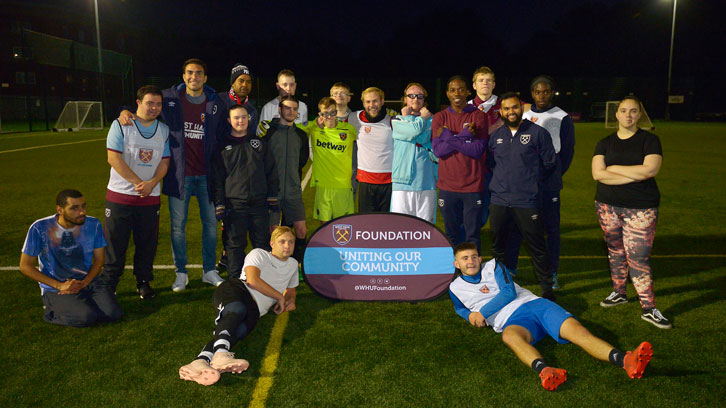 The Foundation's head of community Kerry Downes explained: "The Premier League Kicks initiative is life-changing for those involved and we are thrilled that the Premier League have committed to continue this for another three years. Furthermore, their new approach sees girls, boys and disability sessions brought under one umbrella, further demonstrating the accessibility of sport.
"The programme helps young people in the community who may be at risk of committing anti-social behaviour or struggling at school and uses the power of sport to provide them with advice, guidance, role models and opportunities."
Premier League executive director Bill Bush said: "The Premier League Kicks programme has been running successfully through our clubs and many across the EFL for thirteen years. To show our commitment to young people and communities, we are investing further to ensure its continuation for another three years, until 2022.
"Kicks is our flagship community programme and we are pleased that with the support of clubs and partners across the country, not least the police, we can continue to positively impact young people, providing them with opportunities and pathways that they may not have been able to access.
Twenty per cent of current Premier League Kicks staff are former participants or volunteers, which goes to show how a long-term commitment can provide support and pathways for young people to better themselves, in turn allowing them to be a positive influence on others growing up in their community."
In London, a partnership with City Hall and the Metropolitan Police helps underpin Premier League Kicks delivery. This is part of the Mayor of London Sadiq Khan's public health approach to tackling violence, with positive opportunities regularly provided in targeted areas with the aim of reaching more than 25,000 young people in the capital over the next three years.
To find out more about Premier League Kicks or to find a local session, please email [email protected]
More information on the national PL Kicks programme and its objectives can be found here.