West Ham United manager Manuel Pellegrini met with the assembled media on Thursday afternoon to discuss a range of issues ahead of Saturday's Premier League clash with Sheffield United.
The boss discussed the importance of the team's next two games and making them count, the recent rise of Chris Wilder's Sheffield United, and the challenge of establishing consistency in the Premier League…
 
We must be strong at home 
I think that last week's performance first of all was down to the moment that Everton were living. They were desperate with four defeats in a row. It was very similar to the game that we played last season against Everton. They played every ball like a final, they had more energy and they won the game. 
In any case it's not three points that you can miss too much – Everton is a difficult team, and at their stadium, it's always a tough game. I am missing more the three points that we lost against Crystal Palace at London Stadium. But two games, two defeats in a row, you must stop it immediately, and now we have the option to win again here at home.
It's important first to recover the last points that we lost against Crystal Palace, also because if you want to have a successful season you must try not to lose too many points at home where you must be a strong team. Of course you must also try to win away, but here at home, in our case I think that we've lost already two games, and it's too many so far.
 
Mentality and concentration the key to consistency
My message to the players this week is that we must try to continue having a winning and ambitious mentality. 
In top-level football, two or three balls change the score, and two or three games change your situation in the table, so I think that we must be focused and go game by game, and not think that because we played well at the beginning of the season, we are going to be the next challengers. 
I think that we must be very careful about that, and if you don't work with your one hundred per cent as a team - not as individual players, but as a team - it's difficult in the Premier League to win a game.
You have 20 teams in the league and all of them have money to have good players, so in football it's just a matter of time and space. You give one second more, and a good player will decide the game, so that's why it's so important to play one hundred per cent concentrated, with a high pace in every game, because if not it's very difficult to win a game.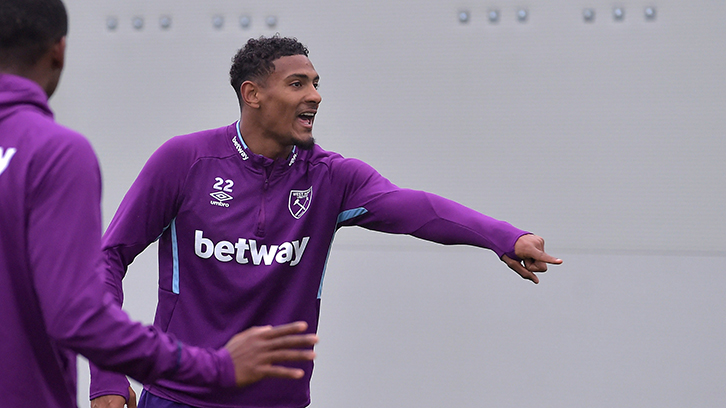 Sheffield United deserve their impressive start
I think that Sheffield United have a clear style of play. It's not just a lucky moment for them, they're a consistent team that plays always in the same way. The four games that they've played away, they've lost not one of them; they're a very difficult team to play against and we need to play well.
Sheffield United reflect their manager [Chris Wilder's] mentality. It's totally English football, with strong players who work a lot during 95 minutes, with a lot of balls inside the box aiming to win the first or the second ball. They know perfectly how to do it. They play a typical style – direct football – and we must be prepared for that.
They are coming from the Championship, but they won that league, so maybe they are better than the teams that finished in the last positions in the Premier League. I think that the Premier League every year is exactly the same: full of difficult games and difficult teams. 
When they have a clear style of play, when they work during the week the same way they play during their games in the Premier League, probably they will be a consistent and solid team the whole season.

We need more goals as a team
With Sebastien Haller, I think he's not doing bad, but I think that he can do better also. It's always difficult for different players who come from another league to start in the Premier League. I think that he started better maybe than we expected. 
Now he must get used to making other movements inside the box and the way we play, because we need to score more goals as a team.