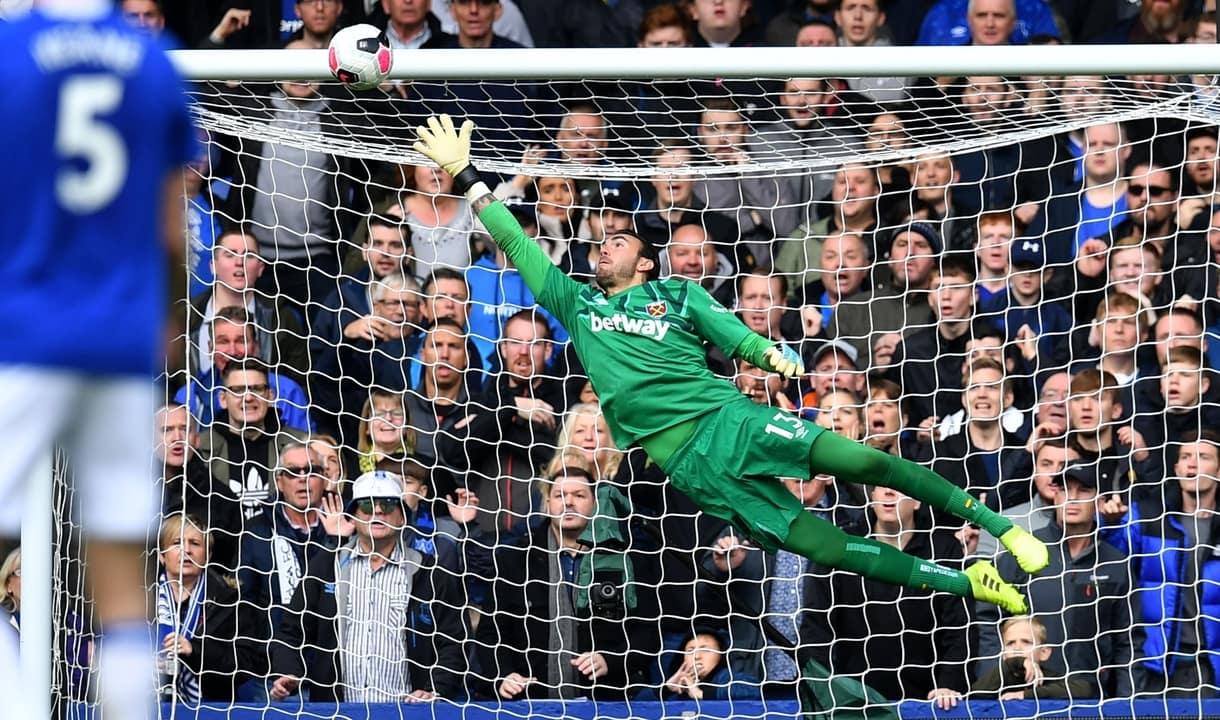 Roberto says West Ham United need to keep a positive mindset as they aim to return to their early season form.
The Hammers were defeated 2-0 at Everton on Saturday, as a dominant Toffees performance kept the visitors' keeper busy throughout.
Goals either side of half time from Bernard and Gylfi Sigurdsson ultimately settled the contest, to inflict back-to-back losses on the Hammers for the first time this season.
Roberto was disappointed to suffer the reverse, but insists the Hammers can swiftly bounce back.
"After a game like that nobody is feeling good," he said. "We don't think we're a team who plays like we did today and we need to recover and keep the positivity to come back [to how we were playing previously].
"For a goalkeeper it's much better to not be touching the ball as much in the game, with the ball being kept away. In the end, when you have to make a lot of saves, the reason is you're defending the whole game.
"I tried to give my best to help my team today, but it wasn't possible [to get the result].
"We have played very good games this season. The last two results haven't been good, but we are back at our stadium next week and we want to get back to the victories – and show what we did in the first games."