Foundation
Sir Trevor Brooking makes starting line-up for Any Old Irons Podcast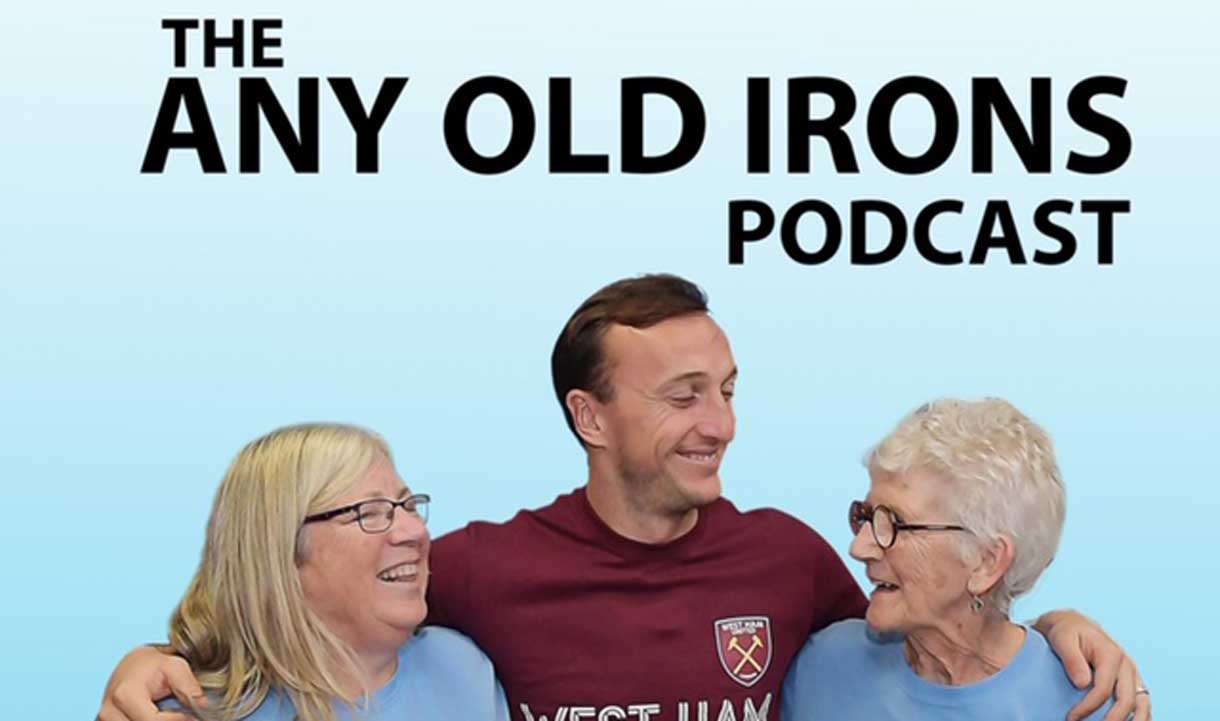 West Ham United's Any Old Irons programme has made an unprecedented move by releasing a Podcast series. The first episode from the over-60s group features one of the most loved West Ham and England legends, Sir Trevor Brooking, who delivers stories and revelations to kick off the highly anticipated series.
The Foundation's Any Old Irons scheme, which was started in a bid to tackle loneliness and social isolation, has grown from strength to strength, seeing almost 300 members take part in cohorts across east London and Essex in the last three years. We are in the midst of a loneliness epidemic and interventions like this are becoming ever-more important in addressing the crisis.
Although this is something the whole of the UK is facing, reports have shown that those who live in London are more likely to feel lonely than those who live elsewhere. Worryingly, there are significant health effects linked to social isolation and loneliness. These include increased blood pressure, risk of a heart attack or stroke, cognitive decline and depression. 
The Hammers initiative, which has seen extremely positive results so far including improved mental health and wellbeing, involves attendees taking part in a five-week programme consisting of sport and social events as well as technology support and workshops.

Any Old Irons participant, Eileen Wade, said: "For a long time I would cross the road when I saw someone I knew coming to avoid talking to them. I can't begin to say how much my life has improved since joining the programme and I do things now which I would never have done, even when young. From my past experiences, I try and befriend anyone I think is lonely or unhappy. Any Old Irons has been the making of me… it's so lovely too when you get to hear people's back stories and see how much they have moved on in a positive way since joining."

Importantly, although loneliness is something which hits most of us at one stage or another, evidence shows it can particularly impact the elderly. Therefore, the digital workshops are particularly important for the group; helping to connect them with family, friends and their local community.  
Many things can contribute to the feeling of being lonely: living alone, cut off from the community, being unemployed or in a new phase of life which is unknown territory. As a result, mental health issues can arise and can leave individuals unsure where to turn. This is an increasing problem in society and an issue which requires a multitude of outreach and inclusion strategies.
In the Foundation project's latest development, the claret and blue group have kicked things forward by embracing the opportunity to do a podcast as part of their technology workshops. To reflect the five-week programme they take part in, the audio series will consist of five episodes, released on a monthly basis beginning in October.
Their aim is to not only learn and connect with others but to also contribute to the digitalised world around them by delivering fun, interesting and insightful, audio recordings including special guests. Notwithstanding the Any Old Irons special tie to the football club, all of the recordings have a link to West Ham United. 
What started as a small pilot for the elderly with one cohort in Newham has progressed to almost 20 cohorts across east London and Essex delivering life-changing results. 
Positively, there are opportunities to scale up this scheme to reach more people up and down the country, including using the theme of a shared passion to branch out to different age groups such as 18 to 24 year olds, corresponding with need and the Government's Health and Social Care agenda.
Foundation CEO, Joseph Lyons, commented: "Community is at the root of West Ham United and this programme has made an explosive impact and is now enabling its members to live new chapters which some of them did not think was possible at this stage of their lives. They've done an amazing job on this podcast and we hope that people show their support and listen to it."
If you would like further information about the Any Old Irons please contact MAbraham@westhamunited.co.uk