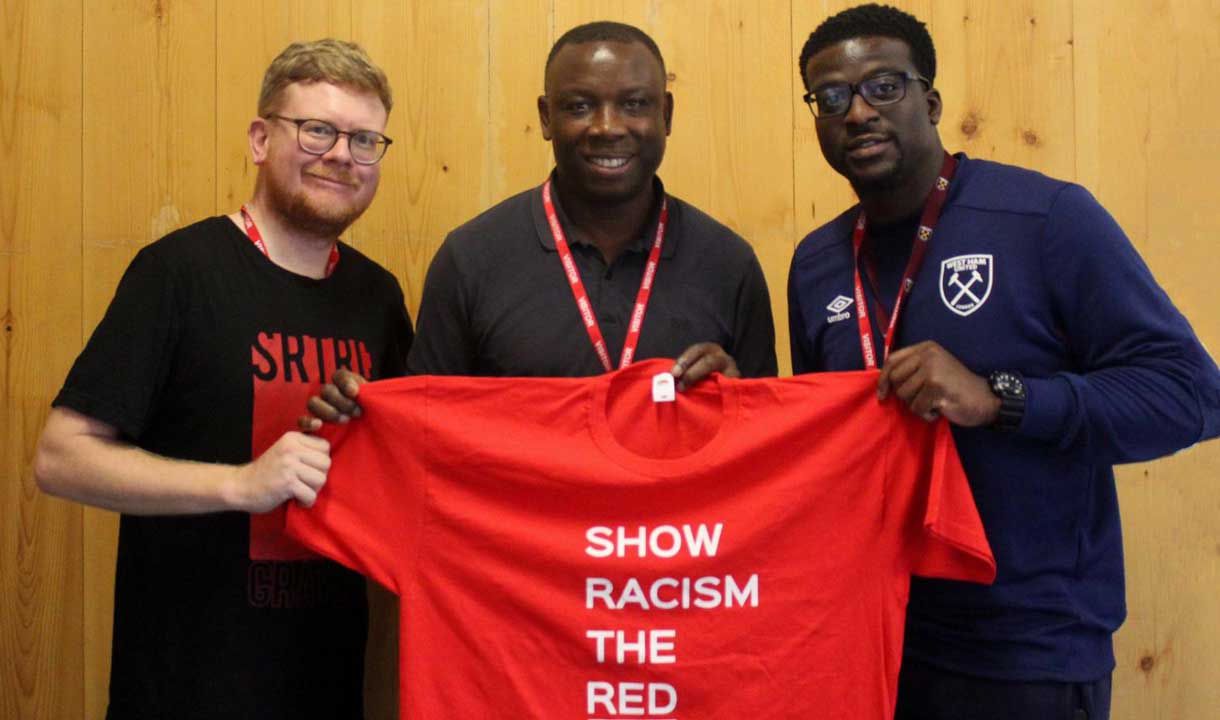 West Ham United Foundation have announced the launch of their 'Stop the Hate' programme in partnership with the London Borough of Barking and Dagenham and Show Racism the Red Card (SRtRC).
The 2019 programme is available to schools across east London and Essex and involves children receiving a combination of preventative workshops alongside inclusive health and wellbeing sessions.

Through these interactive sessions, pupils will be supported to think critically about the information that they receive and understand the harm caused by division and hatred. In addition, a key aspect of the programme includes providing teachers and youth leaders with a better understanding of the issues among the young people they work with and provide them with tools to continue to tackle race inequalities amongst their pupils.
Between January 2019 and July 2019, the Met Police recorded a staggering 35.4% increase on racist and religious hate crime in London. A 7.14% increase has been recorded between June and July this year alone. Therefore, by harnessing the power of football, the 'Stop the Hate' programme will aim to raise awareness and empower primary and secondary school pupils with the knowledge and understanding to challenge and refute racist and prejudicial ideas.
Importantly, the initiative will also benefit from the experiences and knowledge of West Ham United legend and current West Ham United Foundation Ambassador for Equality, Diversity & Inclusion, Leroy Rosenior.
I'm so proud to be the ambassador chosen to work in partnership with the West Ham United Foundation and Show Racism the Red Card

Leroy Rosenior
When asked about the evident need for this local programme, Leroy Rosenior remarked: "When hate speech is not only condoned but used by leaders of political parties all over the world, we find ourselves in a situation where hate crime is on the rise. So, I'm so proud to be the West Ham ambassador chosen to work in partnership with the West Ham United Foundation and Show Racism the Red Card in education work, aimed at not only keeping our communities safe but encouraging the next generation of young people to eradicate all forms of hate."
This new project, which will run across the 2019/20 season, will see the Foundation and SRtRC build upon a successful two-year programme in Barking and Dagenham which ran between 2015 and 2017, consisting of ten schools engaging in the programme each year and a total of almost 2,500 students receiving a full day preventative workshop. 
Councillor Darren Rodwell expressed that this is an initiative which he welcomed to the borough: "The rise in hate crimes, and the sometimes seemingly relentless expression of hate on social media, makes initiatives like this so important. Over the last 10 years we have led the way challenging all forms of hatred and discrimination, and by joining together with the West Ham United Foundation and Show Racism the Red Card we will be able to make sure that our young people lead the way, and show that Barking and Dagenham is a borough of hope where there is no place for hate."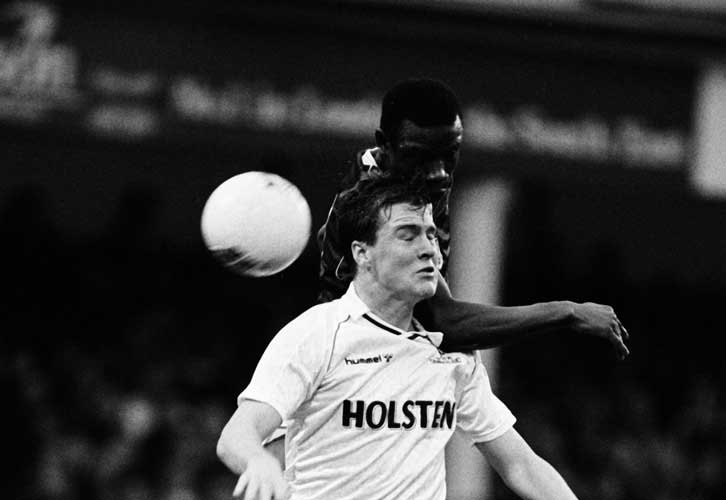 An ambitious outcome of the programme is to engage with up to 25 schools across the Barking and Dagenham borough, which is an important aim especially in light of the current social climate as conveyed by Steve Goodsell, Southern Region Manager for Show Racism the Red Card: "The rise of hate crime in society is very concerning and each of us has a duty to do what we can to keep our communities safe, which is why Show Racism the Red Card are pleased to be working in partnership with the West Ham Utd Foundation to do just that.
"Our joint expertise combined with the appeal of the Football Club will help educate thousands of young people on the dangers of racism and other forms of discrimination, the main aim being to keep them safe, but also provide young people with knowledge on what to do if they or family members have been subjected to hate crime."
West Ham United Foundation CEO, Joe Lyons, went on to further highlight West Ham United's commitment: "As the local football club with deep roots in the Borough, it is our commitment, working with Leroy as our Club legend and Show Racism the Red Card with their expertise, passion and commitment, to ensure all young people understand the message we bring.
"As a community, we need to be more tolerant, less divisive and show empathy to our neighbours and communities. We are proud of our work in this area and as a Club we are fully dedicated to uniting our community to tackle hate crime in all its forms and we will continue to ensure that equality, diversity and inclusion are at the heart of everything we do."
If your school would like to participate in the 'Stop the Hate' programme or you would like to find out more information, please contact Temisan Williams – [email protected] 
If you have been a victim of or need to report a hate crime you can do so by clicking here.