The latest Players' Project visit saw six players spend time with children and their parents at Newham University Hospital's Rainbow Ward, after attending the hospital's open day which included a stall representing the West Ham United Foundation.
First teamers Andriy Yarmolenko, Jack Wilshere, Pablo Zabaleta and Roberto joined Academy players Louis Watson and Alfie Lewis in meeting youngsters and handing over some claret and blue gifts.
The visit continues the Club's long history of supporting local hospitals and bringing smiles to the faces of young children and parents, as well as all the doctors and nurses.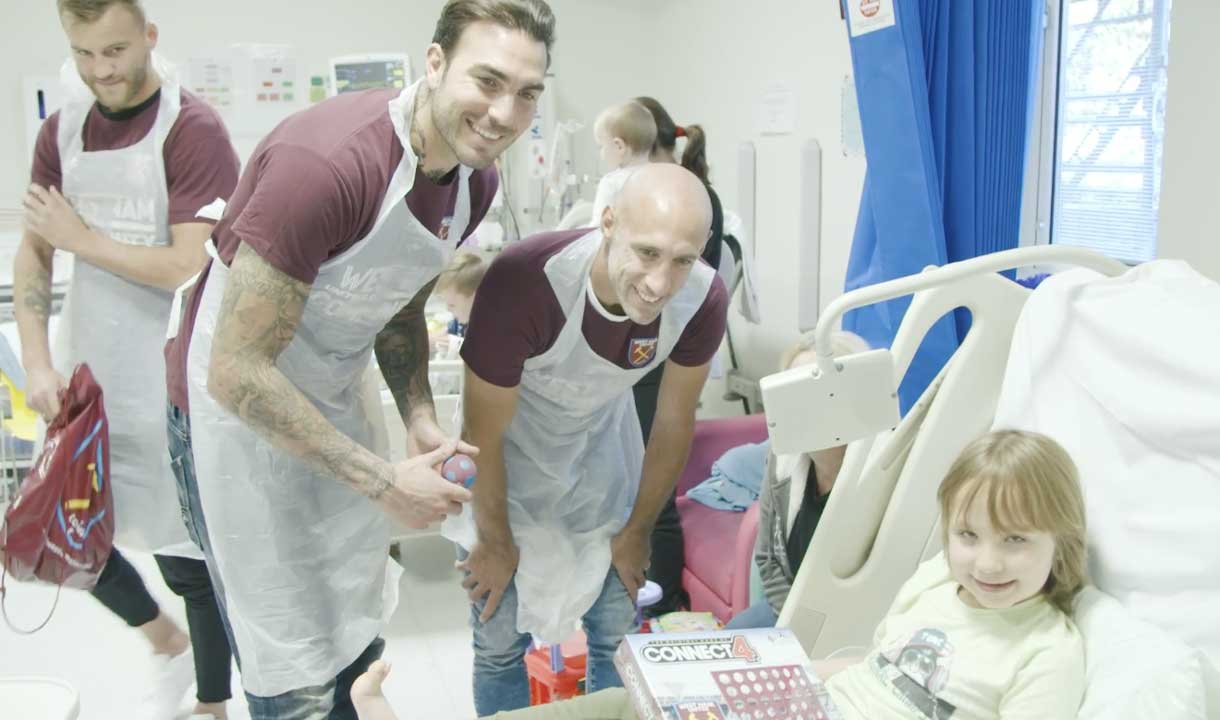 "We have brought some presents for the kids and actually it's my second time here at the hospital. It's always good to come and spend some time with the kids and their families in a very tough moment so it feels good when we can bring them presents and enjoy a little bit of time with them, said defender Pablo Zabaleta.
"It's important what we do on the field but then, of course, there's everything that we can do off the field as well, which is even more important. With the Players' Project we know that's West Ham United are working really hard within the community. 
"For the West Ham players to be involved in these sorts of things it makes us feel really proud."
Dan Carvill, a Junior Doctor at the hospital said; "It was a privilege to meet the West Ham team players at the Newham University Hospital open day! They brought such a positive vibe to the hospital. It was great to see the patients and the staff so engaged and uplifted by having them in the department. It's always great to have an event like this in the hospital as it lifts everyone's mood, and gets morale up."
The players spent the majority of their time chatting, posing for photographs and handing over presents to the youngsters.
Midfielder Alfie Lewis added: "The Players' Project is a great thing. I think it is the least we can do and the least that people deserve. All the people around this area support West Ham, they love West Ham so it's important that we give something back."