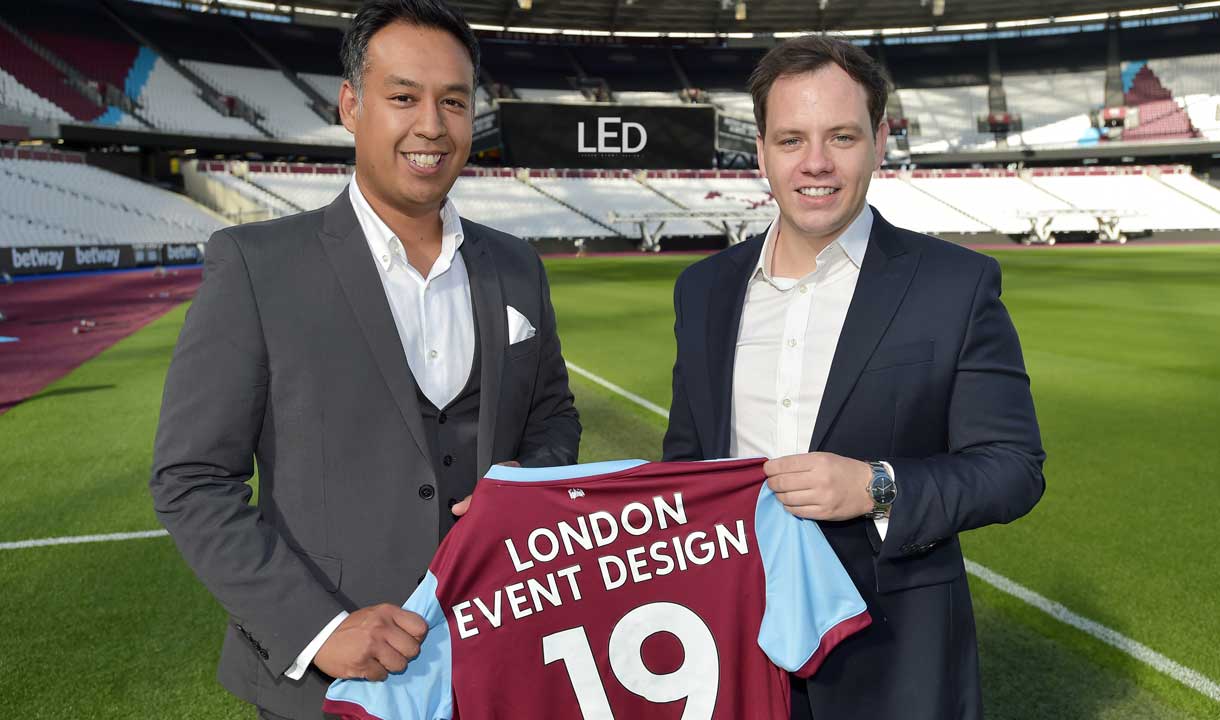 West Ham United has today announced London Event Design as its Official Events Production Partner. The partnership means that London Event Design will be the Club's partner for all Club-run events and the associated event production needs. 
London Event Design was formed by event design, production and management experts with years of experience in creating high-quality, innovative and fun conferences, shows and live events. They are passionate about the services they deliver and have experience working in different industries, working with their clients to bring their vision to life.
West Ham United's Commercial and Digital Director, Karim Virani said: "Having worked with the Club previously on event production for the End of Season Player Awards, we are thrilled to welcome London Event Design on board as our Official Events Production Partner, and look forward to working closely with them again in future." 
Stephen Simpson, Director, London Event Design said: "We are extremely proud to partner with West Ham United as the Official Events Productions Partner. As a lifelong West Ham fan, being able to work with the club has always been a dream. Providing events for all kinds of clients, from TV and media to European Councils and football teams, we pride ourselves with creating and designing the highest level of events."