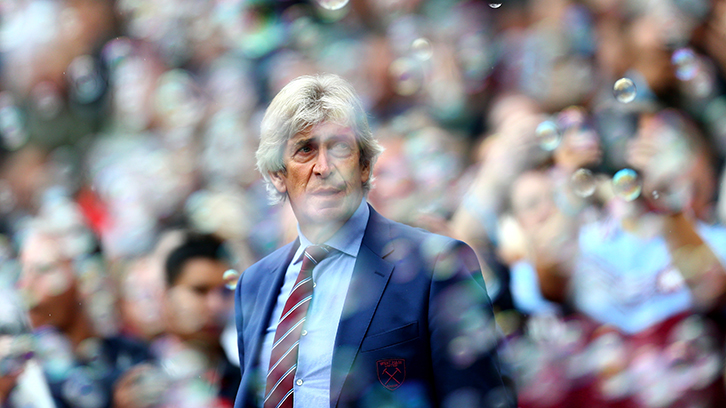 It's hard not to like what you see at London Stadium these days.
West Ham United have enjoyed an excellent start to their 2019/20 Premier League campaign, sitting in fifth place after seven rounds of fixtures and staying undefeated since the opening day of the season.
The many tens of thousands who have been in attendance in Stratford, meanwhile, have enjoyed witnessing their side mix inventive attacking with stout defending in their last two games there: 2-0 wins against both Manchester United and Norwich.
Speaking ahead of Saturday evening's visit of Crystal Palace, manager Manuel Pellegrini expressed his delight that Hammers fans – whose support has buoyed his side brilliantly this season – are equally enjoying their team's performances.
"The first thing we talked about was, to be strong at home this season, the way to do it was for all of us to be pushing together," Pellegrini said. "Fortunately for me, for the club, for everyone, we are doing that. 
"I think the way we continue to play well and get good results, the fans are enjoying the games, and that for me will always be good."
Speaking in chime with Claret and Blue fans far and wide, the Chilean manager then added: "I hope that we can continue in the same way."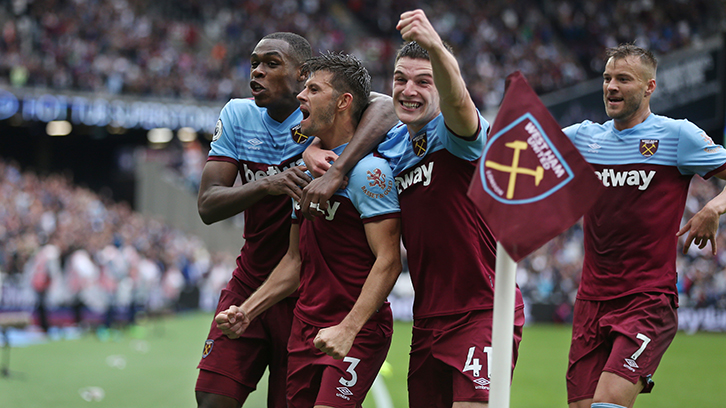 Central to the Hammers' impressive form has been Andriy Yarmolenko, the popular Ukrainian forward whose rehabilitation from serious injury last season has resulted in him coming back with a bang.
Yarmolenko has produced three goals and one assist in his six league appearances so far, as well as two man-of-the-match displays in his last two outings.
Those performances also yielded the opening goals in both of West Ham's last two fixtures: a superb curling finish in the 2-2 draw at Bournemouth last Saturday, and a well-placed strike against Manchester United at London Stadium the previous weekend. 
Pellegrini has credited his forward for not only demonstrating his quality, but also his undeniable resilience, during this challenging chapter of his career. 
"I think that he's demonstrated that he's able to be one of the best midfielders here in the league," the Chilean manager said.
"He always enjoys every training session. He's always laughing in the dressing room. He's always in a good mood. It was exactly the same when he knew that he had a big injury, and would be out for six or seven months, but he's always the first one to be making jokes.
"His character always helps the team, but it helps us even more when he scores those goals and makes those key passes for us. His quality, and the way he's playing again, is demonstrating that he's a top player."