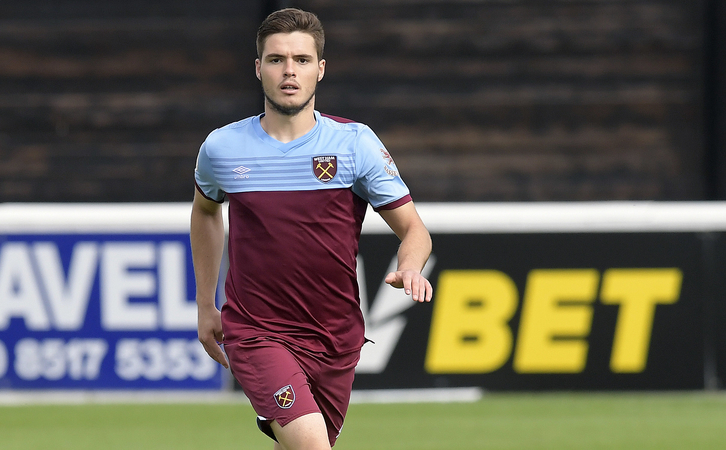 West Ham United's youngest recruit this summer was 18-year-old Gonçalo Cardoso. The Portuguese defender signed from Boavista in early August, becoming the Hammers' fifth signing of a busy off-season period.
Since then, Cardoso has spent his time adapting to English football in the U23s, becoming a fixture at the heart of defence for an Academy side that remains unbeaten this season.
The centre -back has gone about his business with composure that belies his tender years, and has already begun forming friendships with teammates and staff alike.
"The experience so far has been incredible," said Cardoso. "Everyone has received me so well. 
"The dressing room is such a nice group, with amazing players who have lots of experience. I've been learning a lot and all the staff and coaches have helped me a lot in the first couple of months."
I've got a lot more to see, but it's an incredible city.

Gonçalo Cardoso
For many, the move to London at such a young age would be daunting, but Cardoso has wasted no time in settling into his new surroundings, despite the clear differences from his native home.
"In my hometown of Marco De Canaveses there are only 10,000 people," he laughed. "You can imagine the difference when you compare it to London.
"My family have been over a couple of times and we have seen the London Eye, Big Ben and Tower Bridge! I've got a lot more to see, but it seems like an incredible city."
One salient challenge for the Portuguese U19 international has been learning the English language, but a South American influence in the Hammers' dressing room has gone some way to bridging any early communication gap.
"I've been learning English but, of course, when you speak in your native language it is much easier and you have much more confidence," he admitted.
"Felipe Anderson has helped me as he is Brazilian. Fabian Balbuena speaks Portuguese, and there are other players who help me as well."
Last season, Cardoso made 15 appearances in the Primeira Liga – Portugal's top-flight division –  for Boavista, and the ball-playing centre-half was full of praise for his native country's youth system.
"Some years ago, it was more difficult in Portugal to break into the first-team but now there are a lot more opportunities," he said.
"At Boavista, I had the confidence of the coaches, staff and the President. It's good for young players to feel that confidence and feel that they are believed in. Even though you are young, you can still do it."
While the defender continues to develop with the U23s, his sights are set firmly on making the step up into the Premier League.
"For me, the Premier League is the best league in the world. It's another level in terms of speed. Everything is faster here, it's a dream. 
"I work every single day; I try and work every single day and do the best that I can to give the manager another option."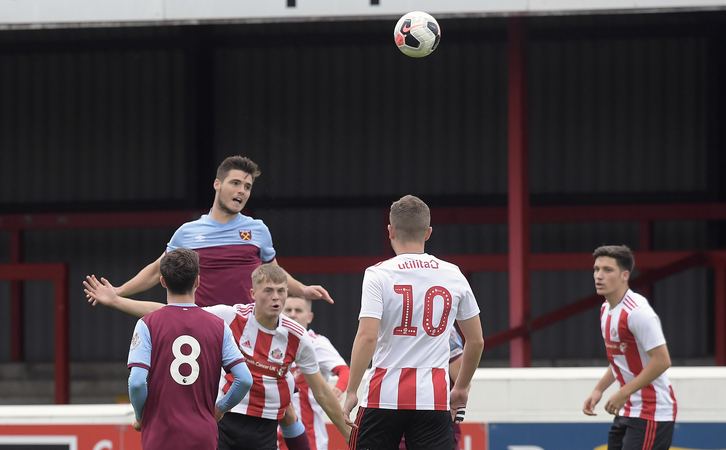 In the Premier League era, the country's influence on English football has been undeniable, and Cardoso has revelled in watching two former Premier League stars in particular.
"When I was really young, I used to enjoy watching Carvalho," he said. "Even in his last years, Carvalho's career was at clubs like Real Madrid and Monaco.
"I love Cristiano Ronaldo as well. He doesn't play my position, but he is a hero of mine. His motivation and how he works… it's incredible."
That conscientiousness is evident in Cardoso's appearances for the U23s, as he continues to help the team push for promotion in the Premier League 2 Division 2; Dmitri Halajko's side currently sit three points clear at the top of the division with seven games played.
Showcasing salient potential, however, Hammers fans can almost certainly look forward to seeing more of Cardoso in a Claret and Blue shirt in the future.