West Ham United manager Manuel Pellegrini met with members of the media on Thursday afternoon to discuss all things Hammers ahead of this weekend's match with Crystal Palace. 
Read on for all that Pellegrini had to say about his team, the Eagles, and playing at London Stadium…
We must concentrate on ourselves, not other teams
 
We have started well, but I don't think it's the moment to draw conclusions about the other teams. Maybe the big teams are, at this moment, not as good as everyone expected, but we have another 30 games more to play, so there are a lot of points.
I think that we must concentrate and continue to try to play in the way that we are doing now and try to be a solid team in defending and try to continue scoring goals. Then we will see which other teams will arrive in the first six or five positions in the table.
We must be wary of Crystal Palace's good start
Like us, Crystal Palace have also had a good start to the season. They have good players and they have also had important victories, especially away from home against Manchester United. They lost also two points in the last minute of the last game, so they will be a very difficult team because they have very good players, especially in attack.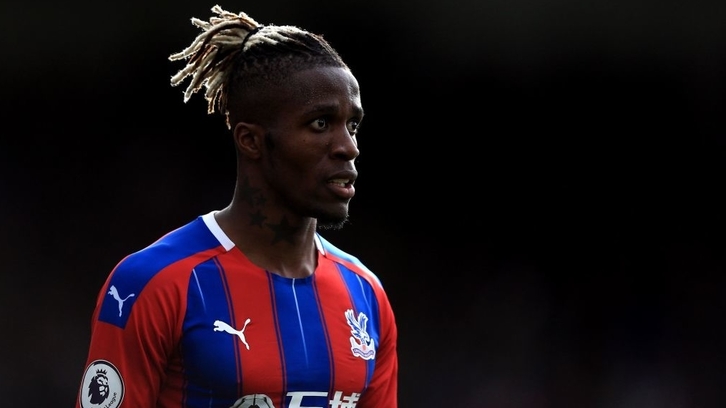 It is not only Wilfried Zaha. They have very good players up front. Jordan Ayew is having a good season and they have Andros Townsend, and a lot of good players who can make a difference. 
We are feeling the benefits of the great London Stadium atmosphere
For me, there are a lot of different things from this season compared to last season. First, the atmosphere of London Stadium feels absolutely different. You feel, when you go in, that we are all together. 
When I say that, I mean the fans, the squad, the technical staff; everyone has the same mentality and the same desire to demonstrate that we can be a big team also. We needed to continue improving and the only way to do that is with everyone together, trying to win games. 
I think last season, at the beginning of the season, was not a good atmosphere. At the end it was very good. We played good games against big teams; against Chelsea, against Arsenal, against Manchester United.
I think the atmosphere of London Stadium changed in the same way the results changed, in the way that the style of football we are playing is giving fans enjoyment. One of the reasons we are winning is because the players are feeling that support.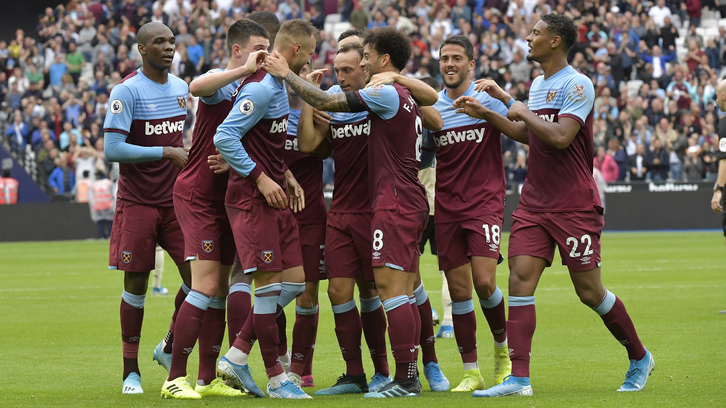 We are only focusing on our next game
I always believe in what this team can accomplish. I think you must always be winning, and you must have a mentality that at least reflects that you are going to make the attempt to do it. After that, we must see if you arrive or not. 
In the way we are playing, I think we are improving a lot, and that's one of the reasons why we believe that we can do it. Seeing the team play in the way we did against Bournemouth, going away and trying to win the game from the first minute, is great. 
The one thing we are always talking about with the players is the next game. The next game is Crystal Palace. After that, we need to play 30 games more to finish the season. I don't think it's good to be thinking about May. 
We must be very clear that we are winning because we are playing with high pace and doing things well. You must continue doing that because winning the last game doesn't mean you're going to win the next one. The next game, we must try to demonstrate what we can do. 
Declan Rice and Mark Noble are both improving
I think Declan is progressing in every game that he plays because he is progressing in every training session. He's always trying to learn and improve, and he is always listening. He is a player that I would say is going to have a brilliant future, but his present is as well. At present, in this moment, he is the best holding midfielder of England.
Mark, as captain, is always trying to help all of his teammates. I changed his position a little bit, leaving Declan as the only holding midfielder. Mark has improved a lot in his performances. He is arriving more in the opposition box, he is having more possession of the ball and, with his experience in football and of the Club, he is always helping everyone.