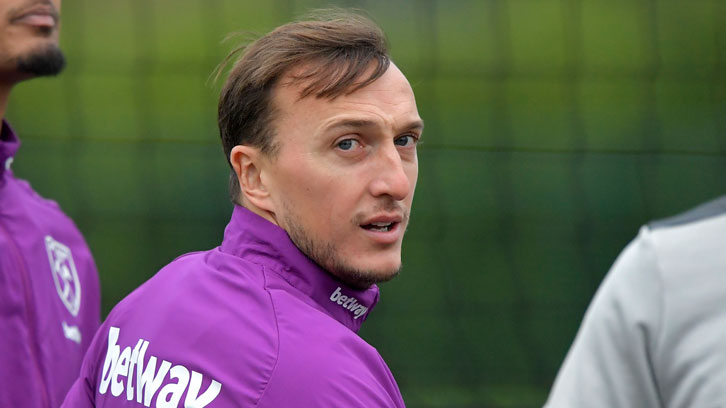 Mark Noble knows some of his fellow West Ham United supporters are growing impatient with the 'we're working hard to put things right' message he and his teammates have been repeating during the Hammers' recent winless run.
But the captain is sticking to that mantra, as he insists the only way West Ham will return to winning ways is by working harder for themselves, for each other, for the Club and for those same supporters.
Writing in his regular column in the Evening Standard, Noble says that work ethic will help the Hammers eradicate the mistakes which have cost them precious points in their last seven matches, leading to a virtuous circle of improving results and rising confidence.
What do you do though, give up? No, you keep fighting because, as a player, nothing is more important when times are bad than putting in the effort

Mark Noble
"As captain, I know my responsibilities and I take them seriously," he wrote. "I can give the same old clichéd, 'Come on lads, we've got to do this', rallying speech but the bottom line is that it is individual mistakes that are seriously hurting us.
"There was nothing in the game for more than half an hour last weekend until Spurs scored their first goal. Another followed quickly and it was an uphill battle from then on.
"Yes, we scored a couple of late goals to make the final scoreline 3-2 but the game was effectively 'done' by then and they had taken their foot off the gas.
"The Newcastle match recently was similar – we trailed by three goals before pulling a couple back – so we're not really learning our lesson.
"What do you do though, give up? No, you keep fighting because, as a player, nothing is more important when times are bad than putting in the effort.
"At the moment mistakes – individual errors – are 'killing' us. It's hard enough winning points in the Premier League when everyone is playing at the top of their game, let alone a team which is lacking in confidence and making too many mistakes.
"It's tough at the moment and about the only saving grace is that there are seven other teams in the Premier League who are separated by three points.
"The bad news is that we're currently on the worst run of form in the Premier League but we know just a win or two will make all the difference.
"I do believe that, at some point, it will change and in a couple of months we'll be wondering why we were worrying. I still say we have the strongest squad we've ever had in my time at the Club but it you keep making individual mistakes, you are in trouble."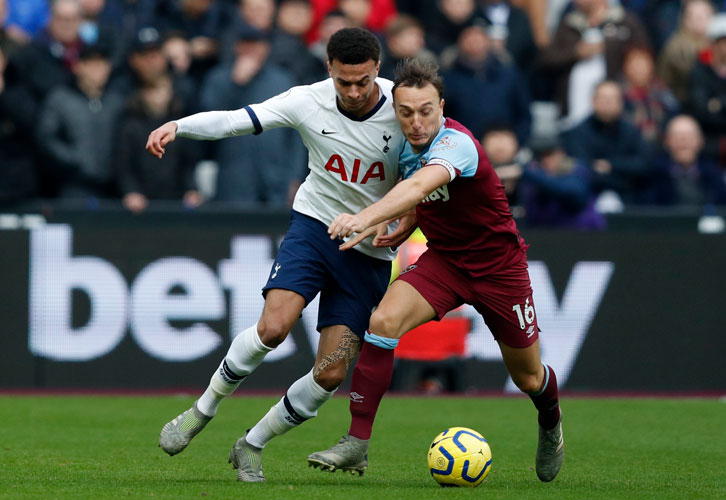 Those mistakes have contributed to a record of 16 goals conceded, no clean sheets and just two points from the last seven Premier League matches.
And, as the Irons prepare to take on a Chelsea team who have found the net in their last 14 games in all competitions, Noble says West Ham simply have to do the basics better if they are to stop Frank Lampard's Blues and secure a morale-boosting win.
"We have to defend better as a team but that side of the game does seem to have become 'uncool'," he observed. "The philosophy of football seems to have changed. Maybe it doesn't look that great if the ball is near the touchline and you run over and smash it into the crowd so your team can get back into shape.
"Instead now, you maybe try and step over, pass it back to the 'keeper who kicks it straight up in the air and results in a 50/50 challenge.
"The teams who defend best normally do well."