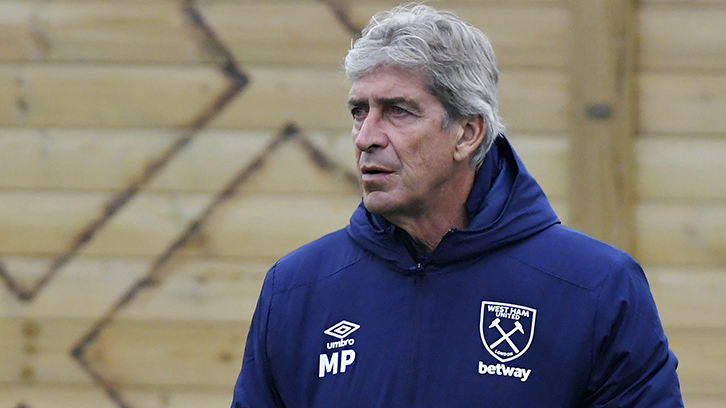 West Ham United manager Manuel Pellegrini was left hugely impressed by the mentality of Chelsea boss Frank Lampard during their mutual time together at Manchester City.
Speaking as his side prepare to take on Lampard's Chelsea on Saturday, Pellegrini praised his former midfielder's willingness to embrace self-development and assimilate new footballing philosophies on his path to Premier League management.
Pellegrini was responsible for introducing Lampard to his title-winning Manchester City side in the summer of 2014, the midfielder going on to score eight times in 38 appearances under the now-West Ham manager.
"For me he was a very intelligent player," Pellegrini observed. "He knew exactly the moments inside the pitch, like how to arrive in the opposition box at the correct moment. That is not just about running. You must arrive at the correct moment, in the correct space. 
"He was always demanding from himself a little bit more, so he made a great impression. As a player I knew him before he came to Manchester City, but as a person I was very proud to work with him."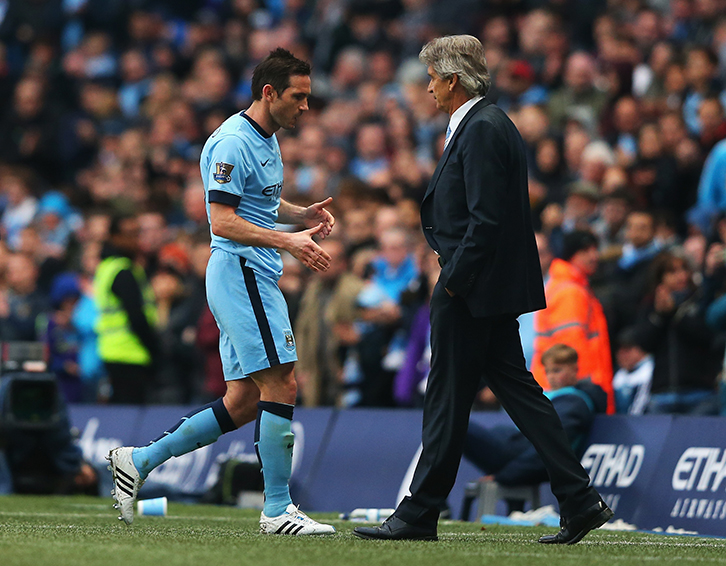 The son of Hammers legend Frank Lampard Snr and nephew of former manager Harry Redknapp, Lampard Jnr forged his initial footballing career as a scholar at Chadwell Heath.
The Academy of Football graduate made his professional debut for West Ham against Coventry City in January 1996, and went on to score 39 times in 187 appearances in Claret and Blue before departing for west London in 2001.
During that time, Lampard not only helped West Ham to Intertoto Cup glory in 1999 – crucially scoring to put West Ham ahead on aggregate at Metz's Stade Saint-Symphorien in the second leg of the final – but also became a fully-fledged England international, winning the first two of his 106 caps for the Three Lions during his time in Claret and Blue.
 
During your career as a player, you see different people who manage the club in different ways and play different football

Manuel Pellegrini

After a trophy and goal-laden spell at Chelsea ended in summer 2014 with the conclusion of his contract, Pellegrini took Lampard to the City of Manchester Stadium initially on a short-term deal, before later extending it to encompass a full season.
The Chilean manager credits Lampard's successful start to top-flight management – his vibrant young Chelsea side currently sit fourth in the Premier League table – to such a varied career path.
"When you want to be a manager you must want to learn as much as you can," he observed. "During your career as a player, you see different people who manage the club in different ways and play different football. You can win titles in a number of different ways, and you choose one of those. 
"For Frank Lampard, it was a very good experience for his career not to have been always at Chelsea. I know he started with West Ham, but for the most part of his professional career he was at Chelsea. 
"To go to Manchester City, to see another way of playing football, that helped him to improve as a manager and I'm very happy for him.
"Every player tries to learn from the way you work. Of course, [as a player] you are always talking with different players, but I think you learn more from seeing."
All in Claret and Blue will hope that master can best apprentice when Pellegrini's West Ham United take on Lampard's Chelsea at Stamford Bridge on Saturday, with kick-off at 3pm.