West Ham United manager Manuel Pellegrini sat down with the gathered media on Thursday to look ahead to Saturday's Premier League clash away at Chelsea. 
The boss discussed the need to be consistent in football management, his opposite number and former player Frank Lampard, and the need to always have an ambitious mentality…

We must be consistent with what we know 
Every time you decide who is in your starting eleven, you have the complete week to work with the players and with your technical staff, to talk about different options, the positive things and the negative things, so we'll do exactly the same that we do every week.
When you are in a bad moment, and I think that every club has a bad moment during the season, you have two different ways of reacting: one is to think that everything is all wrong – even if maybe one month and a half was all very good, in the same way we play, the same way we work, the same way we do everything - and change all because it's all bad. 
The other way, which I think is the correct way, is to be consistent in what you know, in what your career has told you about what you must do, to be clear about the diagnosis –why a team that was playing so well in the last six games is not doing well – and for that you must try to find a solution.
Antonio gave us another dimension
I think that, before their first goal, it was a very equal game against Tottenham. After that, in three minutes they scored two goals, and in the first minute of the second half they scored a third, so it might seem that it was a disaster, but they were just some minutes - not the whole first half. 
Michail Antonio gave us another way of playing because he's a fast player who makes a lot of movement. He's full of energy because he's coming back from three months without playing, so he was a very good solution the other day to improve. 
Now we will see how much more he can give us, but I repeat it's not just about one performance; it's about the performance of all the players together as a team.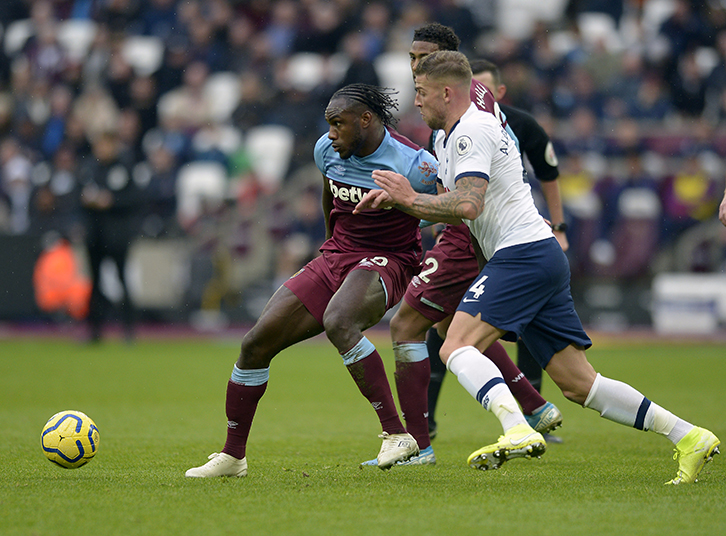 I'm happy for Frank Lampard
Frank Lampard was a pleasure to work with at Manchester City. He was a top player across his whole career. 
He was an intelligent player. He loves football, so of course everyone knew then that he was going to continue his career as a manager. 
I'm very happy for him and for the results that he has been having at Chelsea. That same manager maybe started the season badly, and faced a lot of criticism, but today is another moment. This is a career in which you must be very clear that you must always be in the present, and I'm very happy for his present.
We never give up
This weekend, I want to see a team that never gives up. It's impossible to try to win a game when you concede three goals before 50 minutes, and that's happened in the last three games. 
Then you must analyse why you conceded that amount of goals, but in both, especially at home against Newcastle and Tottenham, we never gave up. We tried to continue fighting until the end. We scored two goals in the second half, when maybe it was more difficult because there are more opposition players near their box.
I think that the character of the team must demonstrate at least that they are trying to resolve this situation and to improve their results. That's what we expect from them. What we must do is improve our individual performances, and improve our performance as a team.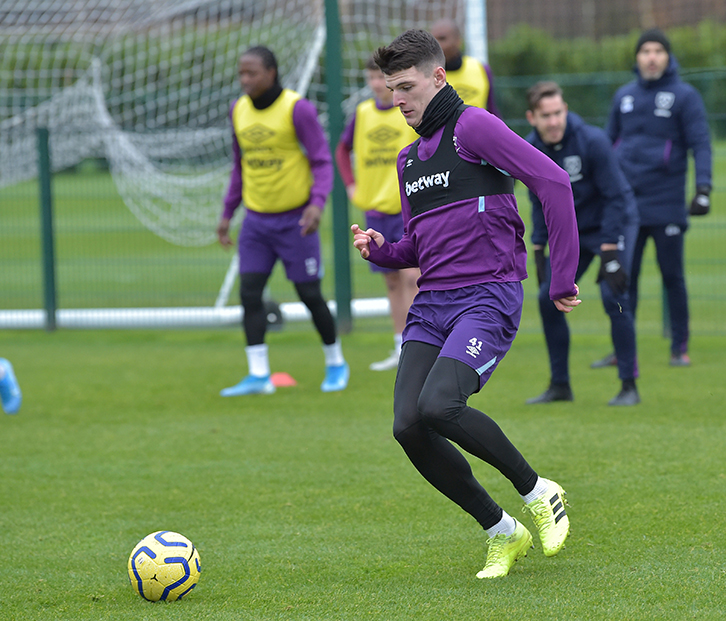 We must always have an ambitious mentality
I came here to try to grow a step with this Club. That is my mentality and we continue always with our mentality. 
Of course we had very good moments last season. We finished the season well with ten points out of the last 12. We started this season very well, so you are always optimistic that you can do it, that you can improve, and make that step you need in this club. 
In this moment, we must try to recover our performances, and always have a winning and ambitious mentality, not just to fight relegation. With three points more, maybe we are in seventh position in the table, so I think that just to fight against relegation is not my goal at this club, and I hope that we are going to try to revert these results.
I think that the fans must be always behind the players. I understand that afterwards when the result is finished, they can be unhappy. Nobody can be happy with the way we lost the last three games, but we need, in this moment more than ever, all the fans behind the squad and all of us together.
The staff, the players, the fans, the owners - I think that it is the moment to try to be together.