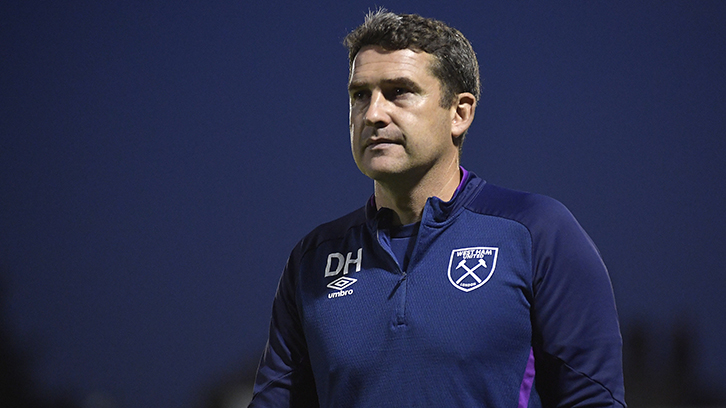 West Ham United U23s deserve the opportunity to progress from the group stages of the Premier League International Cup, according to Lead Coach Dmitri Halajko.
The Hammers' development squad travelled to the People's Pension Stadium on Wednesday evening knowing that only a win against Brighton & Hove Albion would realistically give them a chance of advancing in the competition.
The U23s duly responded with a 3-1 victory over their hosts, with Nathan Holland's first-half effort and Alfie Lewis and Anthony Scully's second-half strikes enough to register them the points.
In an unusual scheduling quirk, West Ham's final group-stage game in the Premier League International Cup – which pits top Academy sides against Europe's best development squads – was also Brighton's first.
The Hammers will therefore not know whether they have qualified until Brighton have played their other two games – but Halajko believes, after winning two games from three and scoring six times in the process, that the U23s deserve a spot in the next round.
"I think we deserve to go through," he said. "Six points out of nine, and I think we've been the dominant team in the group. 
"We beat Valencia, won tonight, and against Wolfsburg, although we didn't win the game, I thought we were the better team, so all in all we've been the dominant team. 
"We've competed and excelled against three top teams, and we should go through. Hopefully the rest of the group will work out the way we want it to."
 
I think we showed against Brighton that we're a match for anybody. We want to play in tough games

Dmitri Halajko

The U23s fell behind midway through the first half when Bojan Radulovic broke through their lines to lash home a one-on-one after 25 minutes. 
West Ham recovered brilliantly, however, and were on level terms ten minutes later through an impressive solo goal from Holland.
The youngsters in Claret and Blue grew into more and more of a force as the game wore on, with second-half tap-ins by Lewis and Scully confirming victory for Halajko's men.
"I thought it was a real top-level game – a tough game," Halajko observed. "We had to be at our best to get anything out of it. 
"We're really happy with how hard we worked and how well we pressed. I thought we were hard to play through, and then on the ball we played some really nice stuff today, both out wide, on the flanks, getting crosses in, and then also through the middle with some really intricate combination play.
"I think we showed tonight that we're a match for anybody. We want to play in tough games."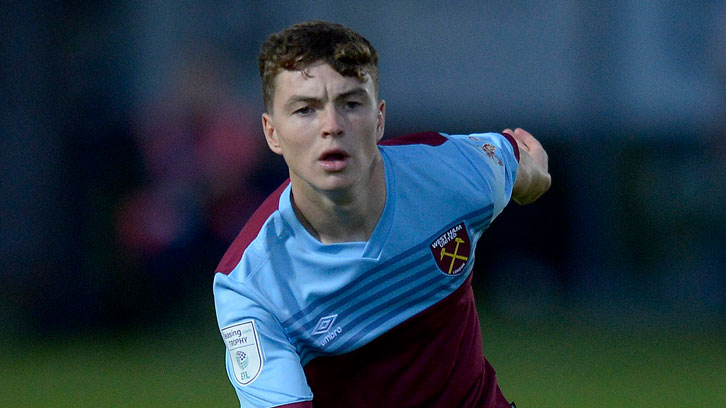 With his side currently unbeaten and three points clear at the top of Premier League 2 Division 2, Halajko was pleased by the challenging nature of Wednesday night's game.
Citing the fantastic developmental opportunities it offers, Halajko hopes the U23s will have the chance to enjoy more to come in this season's Premier League International Cup.
"The good thing about tonight was that, if we did make a little error, they were capable of punishing us," he noted. "That made us raise our levels, our technique and our concentration, so it's good to play in those type of games – you want to be tested and I think we were tonight.
"I think it's a great competition. It's more learning for our lads – you have to play against different formations, different types of oppositions, different styles of play, different nationalities.
"If they're going to end up playing for our first-team, or anywhere in the Premier League, it's a world game now, so our lads have to be equipped for playing in and around the best of the whole world, not just in England."
Brighton U23s' final group stage game is currently scheduled for Monday 27 January 2020. West Ham currently sit second in Group B of the competition on goal difference; the six group winners, plus the two best runners-up, advance.