West Ham United Under-14s coach Zavon Hines is delighted to be back with the Club where he started his professional career. 
The Academy of Football graduate began a new chapter in his footballing life at Chadwell Heath this summer, taking up a new role in coaching after excelling in Claret and Blue as a player.
The former winger burst onto the West Ham scene under then-manager Alan Curbishley in August 2007, scoring on his debut as an 18-year-old in a League Cup game against Macclesfield at Boleyn Ground.
After 30 further appearances for West Ham, Hines would eventually depart east London for Burnley in 2011 in search of more regular first-team football, but was forced to retire midway through last season following medical advice.
He has now found a new role in football, however, as one of a number of former Hammers coaching within Academy manager Ricky Martin's new-look youth set-up, imparting the Club's philosophies to the next generation of talent.
On the transition into coaching, Hines told whufc.com: "It's been great - challenging, but enjoyable! It's a little bit different to playing, because in my head I still want to be out there! 
"I wasn't really sure what I was going to do after playing, but I'm just happy it's panned out the way it did. I don't always like to plan things too far ahead, because plans don't always go to plan, but I'm really enjoying everything at the minute, so it feels like it was meant to be."
 
Even though I've played here at the highest level, that doesn't mean I'll be a good coach straight away. I like to be tested and I want to be tested. 

Zavon Hines

Hines is working closely at Chadwell Heath alongside Lauris Coggin, who leads the Under-12s to Under-14s phase of development, and Kalam Mooniaruck, the Academy's Head of Coach Development.
Utilising his own playing experience to the full, Hines is endeavouring to develop his own coaching skills and, simultaneously, the ability and mentality of his young charges.
"There're a lot of good people here at Chadwell," Hines smiled. "Everyone's been good to me and welcomed me back.
"They've tested me as well, because obviously even though I've played here at the highest level, that doesn't mean I'll be a good coach straight away. I like to be tested and I want to be tested. 
"They've given me the responsibility at times to take the team and make important decisions. There are plenty of good people here in charge, and everyone wants the best for the Club and for the kids. I'm loving the environment at the minute."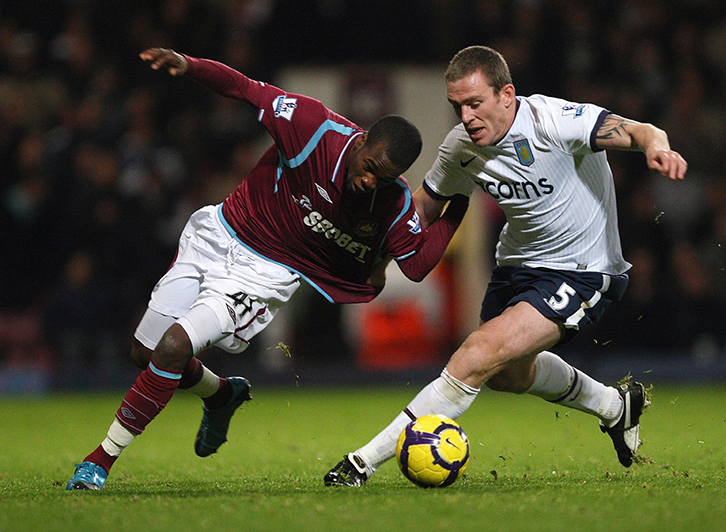 Having rejoined the Club in early July, Hines has found his first few months back at West Ham to be a highly productive phase of adjustment.
"I just want to give all my experience back to the kids to try to help them," the U14s coach said. "Even if they could take on board just one per cent or five per cent of what I've said, and then go on to be successful in football, then I believe that's success for me too.
"Our teams have been playing some good football at times. They might not always get the results, but at this age range, it's not about the results as much – even though I still want to win all the time. I'm a winner, I hate losing! 
"I have to look at the bigger picture though, and look at how they're understanding the information they've been given and how they're playing in general. In the main we've been playing some good football, so I think we're headed in the right direction and hopefully that continues."
 

As for his own future in coaching, Hines is open to whatever developmental opportunities are set to come his way. 
"I'm always learning," he admitted. "Coaching is completely different to playing – it's a form of teaching, and you can teach in a lot of different ways. 
"There's so much more for me to learn, from my delivery of advice to my understanding of how to give them information, how to understand the kids in general, and how to run a session. For me, every day is a learning process. 
"There's so much more I need to experience as a coach, but I live by the theory that if I am someone that's willing to learn, I'll go far."