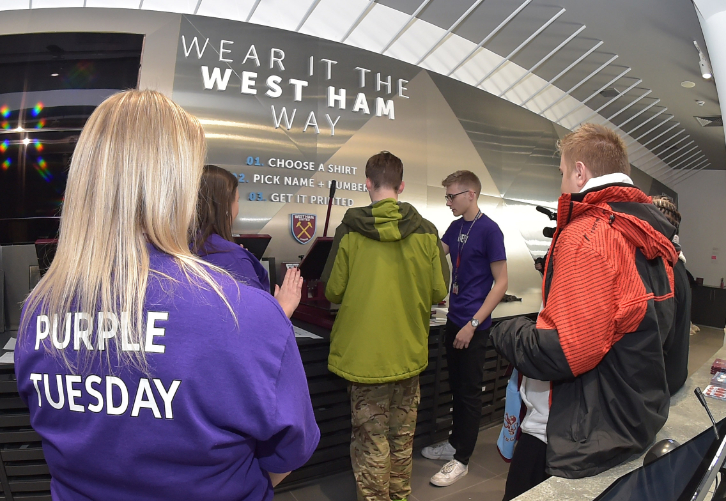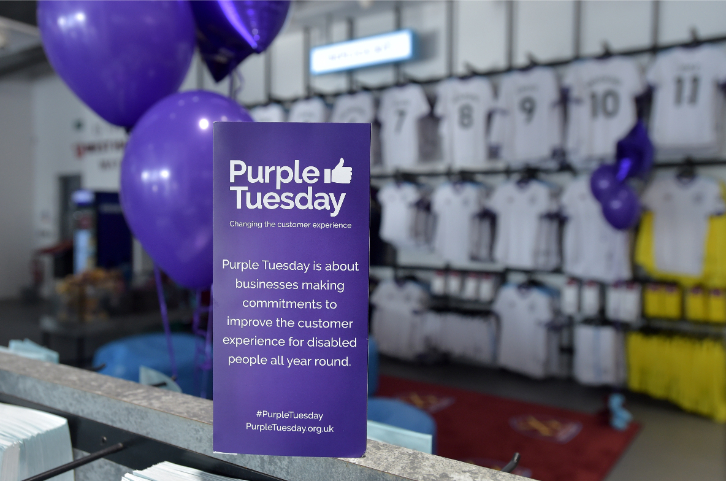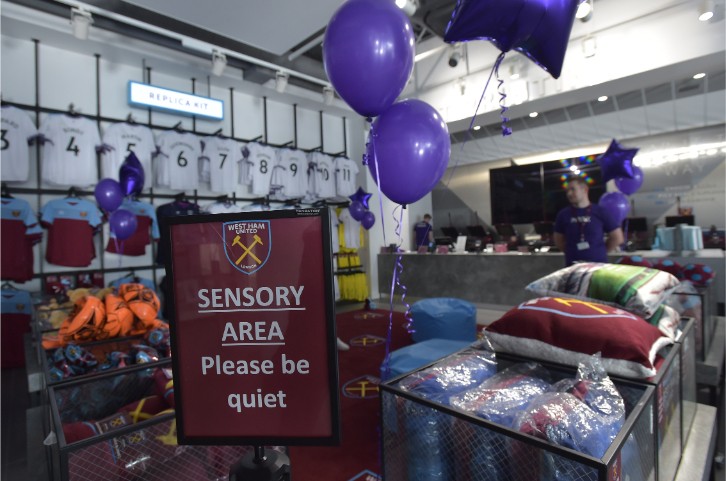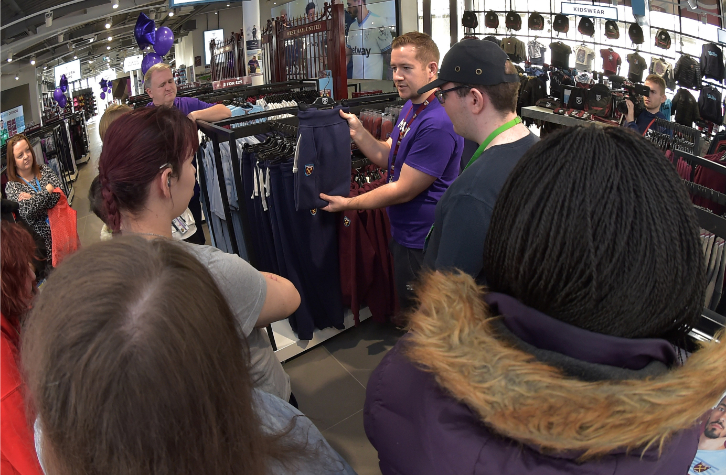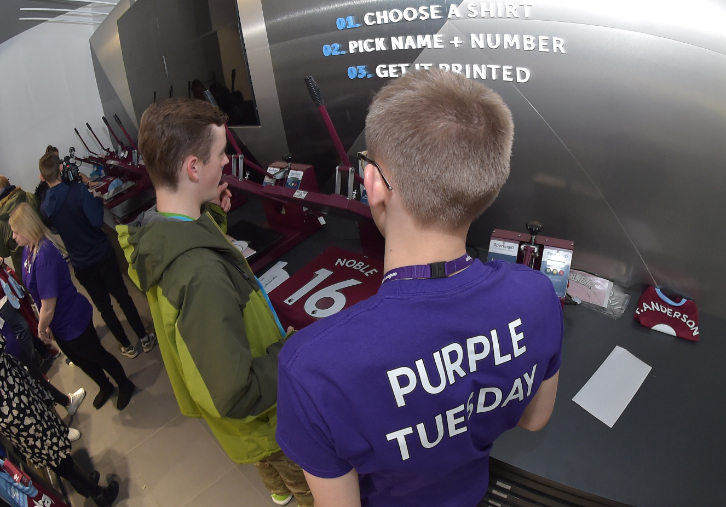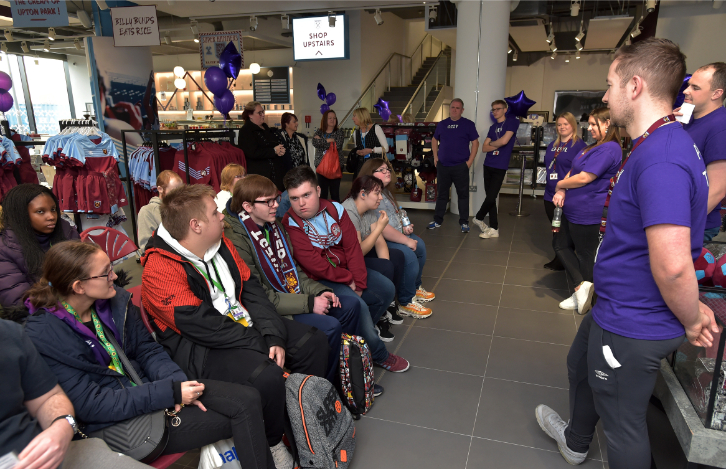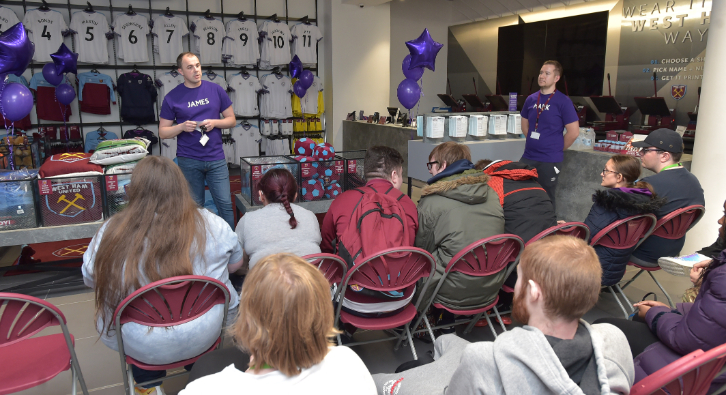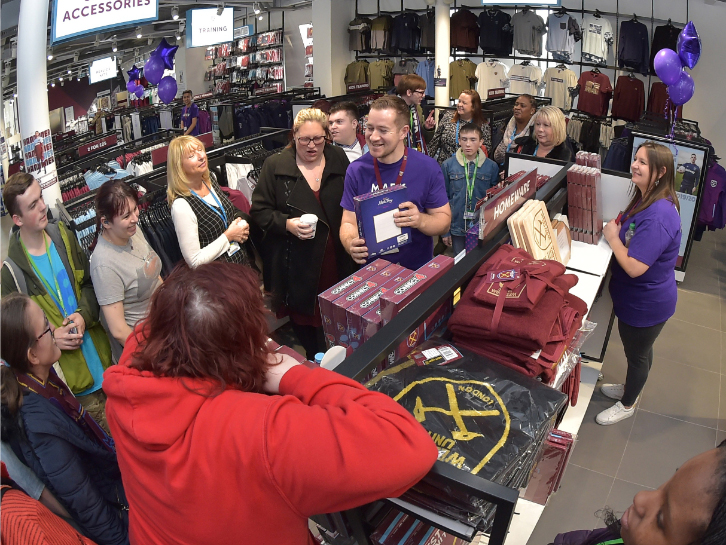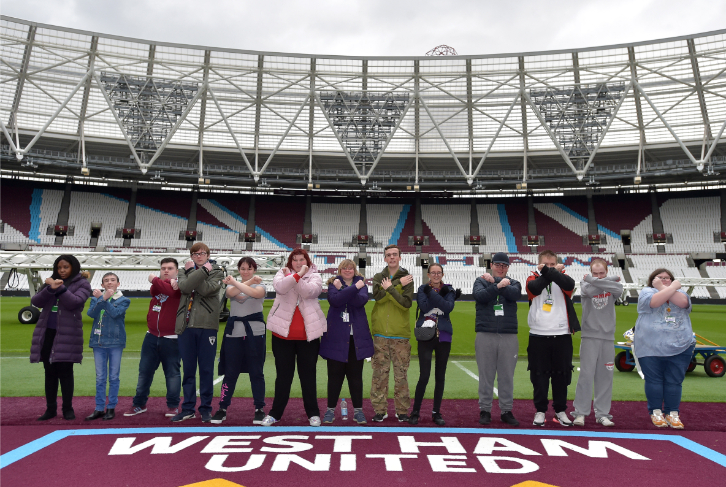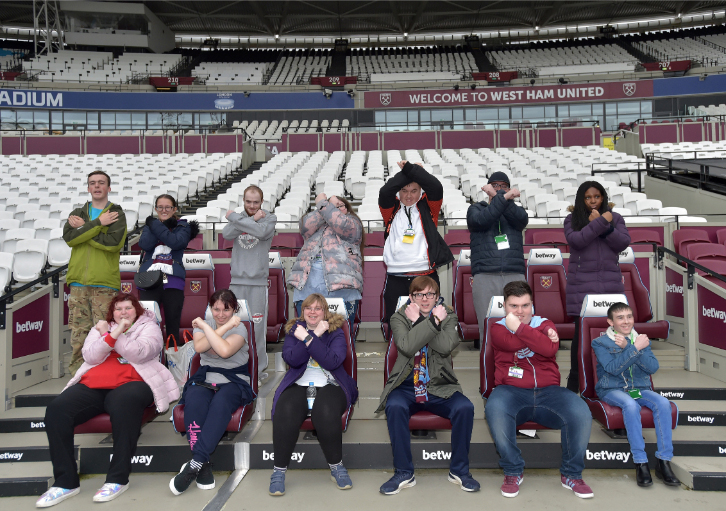 West Ham United has today announced that it is introducing a sensory hour, a relaxation section and induction loops to the Club Shop as part of its ongoing commitment to fans with accessibility needs.
The weekly sensory hour, which takes place every Monday at 10am, will see the music turned down in the store, as well as the removal of as many of the sensory distractions as possible, to make the environment that little bit more accessible to those who may struggle with all the extra noise, lights and screens that are around us.
As well as dialling things down as best as possible, there will also be a comfortable area for those shoppers to use if they need to just relax for a while.
The Club will also be providing sensory satchels on matchdays and in store to help those that become anxious or who have sensory needs.
Induction loops will also be provided for people with reduced ranges of hearing, helping to reduce background noise, competing sounds, reverberation and other acoustic distortions that reduce clarity of sound.

Purple Tuesday
The Club is a proud supporter of Purple Tuesday and is committed to changing the customer experience for disabled people. Purple Tuesday is an initiative which sees retailers around the UK come together to promote accessible shopping – emphasising the importance and needs of disabled shoppers and supporting inclusive shopping.
On Tuesday 12 November, the Club is hosting a group of local people with disabilities and accessibility needs to help them understand the retail experience and the way a store operates.
This is the second year of bespoke events for Purple Tuesday.
West Ham United Vice-Chairman Baroness Karren Brady said: "Equality is at the heart of everything we do at West Ham United and ensuring that our club is accessible to everyone is a way of thinking which is embedded throughout our club.
"The Disabled Supporters' Board, which I am proud to Chair alongside our fantastic supporter co-Chairs, has led the way on these important topics since moving to London Stadium. There are obvious ways in which our fans see this; through services like our 18 strong fleet of free supporter shuttle buses on matchdays which just gets bigger and better, our disability liaison officers around the stadium, new audio commentary devices with wider range of collections points, or the installation of RADAR lock system across all accessible toilets throughout the stadium.
"Purple Tuesday is a fantastic initiative going on across the nation in lots of different shops, and we're proud to support it for the second year running."
Mike Adams OBE, CEO of Purple and the creator of Purple Tuesday said: "West Ham United is testament to what can be achieved when an organisation embraces disability inclusion and accessibility in the right way. From the personal commitment at a Board level, becoming a Disability Confident employer through to improving the customer experience for disabled supporters and their families through Purple Tuesday, West Ham has matched their intent with actions.
"Purple is very proud to be working alongside West Ham who are a Purple member, and leading the table in making a real difference to the lives of disabled people."
Previously the Hammers have introduced a range of initiatives to improve the experience for every shopper at the Club Shop, including:
Training staff how best to serve customers who have any disabilities or impairments 
Till points in store are accessible
Walkways in store are always consciously made wide enough for those in a wheelchair/pushchairs
The Stadium Store is equipped with an accessible toilet and a lift
Queen Elizabeth Olympic Park mobility services are on hand to take supporters to and from the store from just outside Westfield Stratford City