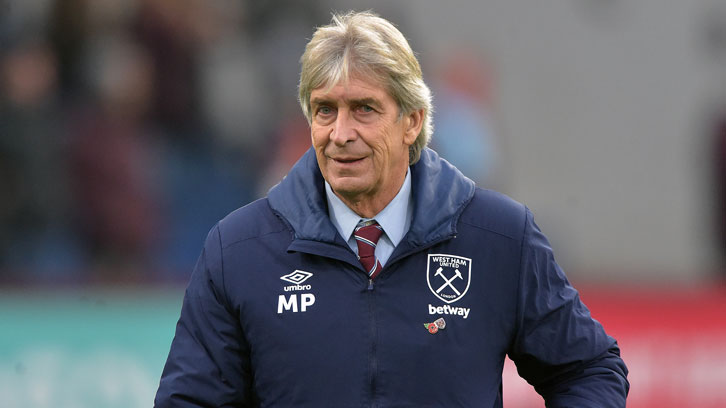 Manuel Pellegrini has vowed to work with his players to rediscover the confidence and trust they showed in themselves and one another just a few weeks ago.
West Ham United kicked-off the 2019/20 season in some style, winning three, losing just one and collecting eleven points from their opening six Premier League matches.
However, a dip in performance levels and rise in the number of mistakes saw the Hammers collect just two points from the next six, the latest of which was a 3-0 defeat at Burnley on Saturday.
Rather than dwell on the negatives, however, the experienced Pellegrini says he and his coaches will do all they can to inspire the squad before they return to action at home to Tottenham Hotspur on Saturday 23 November.
"We need to work together more than ever," said the manager. "We will have five or six players who will go to their national squads but this work is more than to recover individual performances. We will try to recover the trust as a team, and I am sure the results will come."
We need to keep a cool head and continue working the way we think we must do it better and after that we will see the results

Manuel Pellegrini
One player who will need support over the coming days is Roberto, who had a mixed afternoon at Turf Moor, scoring an own-goal but also producing a number of fine saves.
"Of course, we need to work on the confidence of all the players," Pellegrini confirmed. "Maybe, when he made the saves, we were losing the game 3-0 already and Burnley had a lot of chances in the way they played on the counter attack as we were trying to get back into the game.
"We need to play well as a team for 95 minutes and not just do different and important things just at one point."
While things are undoubtedly not going to plan at present, Pellegrini is experienced enough to know they will not improve if the coaching staff and players lose their focus or composure in the face of external pressure or criticism.
"For me, my pressure is always bigger than media pressure or the pressure of results," he explained. "I think that, for me, it's a challenge to be here in West Ham and winning or losing, the pressure is exactly the same.
"We need to keep a cool head and continue working the way we think we must do it better and after that we will see the results."