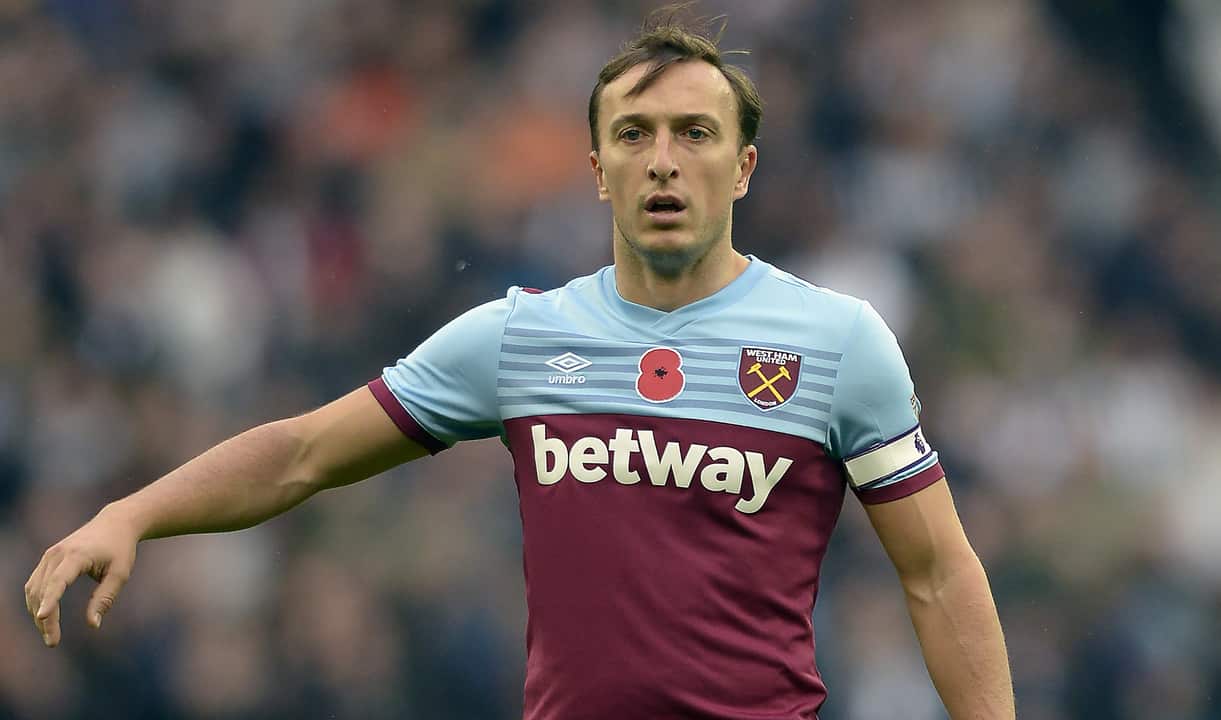 Mark Noble has urged his team to start on the front foot when they travel to Burnley on Saturday.
The Hammers will look to end a six-game winless run at Turf Moor, with the skipper saying they cannot afford to shy away from the challenge.
Noble pointed to the east Londoners' free-flowing early season form as evidence of what they do best and he knows they need to begin producing that level again swiftly.
On Saturday they face a Clarets side also in the midst of a dip in form following a bright start, so Noble is determined to ensure they are the ones still feeling blue come 5pm.
"What we need to do more than anything at Burnley on Saturday is to be brave," he explained.
"When things are not going well and confidence is taking a hit, it's easy to go into your shell — but that attitude is the last thing we need.
"When we were at our best, beating Watford, Norwich and Manchester United, we were playing some exhilarating football and we can do that again."
What we need to do more than anything at Burnley on Saturday is to be brave.

Mark Noble
The Premier League table is still so tightly bunched that the Hammers find themselves just three points behind Sheffield United in sixth, and Noble is sure confidence will come flowing back into the team with a good result in the north west.
He added: "In three of our past five games, we've gone ahead but the bottom line is that, if you are unable to keep a clean sheet, you're in trouble.
"I do believe we just need one result to kickstart us and bring that confidence back.
"Burnley will be completely different to Newcastle last week. They are brilliant at what they do. They work really hard and play the way the manager wants. It's as simple as that."