Charities
West Ham United support Saint Francis Hospice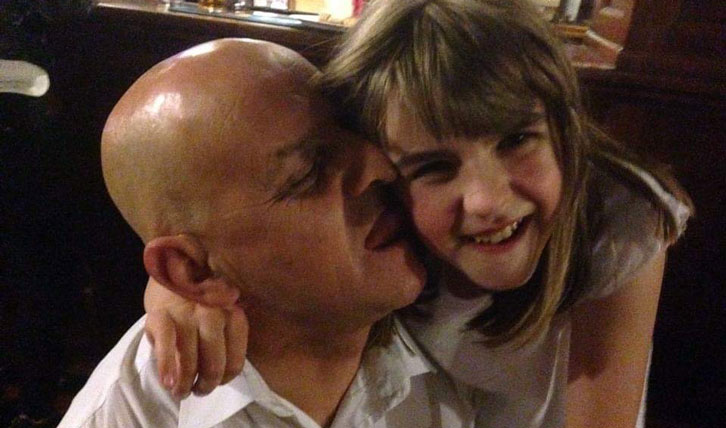 West Ham United charity partner Saint Francis Hospice provides free, person-centred care to those affected by a life limiting illness...
Colin Stanley Hudson was, as they say, 'Claret and Blue through and through'.
Tuesday 21 May 2019 was an ordinary day for him. Colin was on his way to work and riding a London Underground escalator when he suddenly lost his balance. He tumbled down the steel steps and crashed to the marble floor at Liverpool Street Station.
Complaining of a sore knee and back, Colin went for some routine tests to find out if it was sciatica or muscle damage. Scans revealed something more serious: stage four lung cancer. 
The cancer had spread to Colin's bones; bone cancer had caused Colin's bones to crumble; it was Colin's weak bones that had caused his legs to give way on the escalator. He was given 12 months to live.
The cancer had been in Colin's body for quite some time — unbeknown to anyone. Colin's diagnosis shocked his family. He was seemingly fit, healthy, and only 62-years-old.
"Cancer doesn't care who it picks," his sister Tina would say.
Colin desired to spend his final weeks at Saint Francis Hospice in Romford. He was reluctant to let his children visit him as he didn't want them to 'catch' his illness. "You can't catch cancer, bruv," Tina would say to him.

Colin wanted to donate which organs he could. While the cancer had prevented any organs below his neck from being taken, he could give his corneas.
Tina's last memory of her brother is a tear falling from his eye as his tight grasp of her hand slowly slipped away. Sadly, Colin never made his 12-month prognosis. He passed away at Saint Francis Hospice just 12 weeks after his diagnosis.
Colin asked to be laid to rest next to his Dad while wearing the shirt of his beloved West Ham United. The Club's famous anthem rang out as his loved ones parted with his claret and blue coffin in the chapel of rest amidst the bubbles.
Captain Mark Noble wrote to Colin's family shortly afterwards.
Colin's 15-year-old daughter Rosie wanted a song to say what her Dad meant to her. She picked 'Hero' by Mariah Carey. Rosie is currently undergoing bereavement counselling with the hospice's Family Support team.
"He has left a big gap in our lives, but I can't thank the Hospice enough," said Tina. "He fought until the end. The Hospice made us realise that it isn't all doom and gloom, by celebrating Colin's life and giving him a beautiful send-off."
Colin is now seeing the world through the nine people he has helped to see again.
It's with thanks to you that Colin could live his final moments in dignity. There are many ways in which you can help us support his young daughter as she faces life without her hero. 
Saint Francis Hospice Frankie's Festive Fun Run will take place on Sunday 8 December at Fairlop Waters Country Park — but don't worry if you're not a runner! With Santa's grotto, reindeer, amusements, and a Christmas market with seasonal warm street food, there's something for the whole family.