To celebrate Careers Development Month, which runs throughout November, West Ham United Foundation is helping young people fulfil their potential using the Premier League's new PL Inspires scheme.
Launched last month, PL Inspires is a curriculum-based programme which aims to boost self-confidence, social interaction and community engagement among under-25s.
PL Inspires provides participants with opportunities to explore entrepreneurship, understand career pathways, the importance of looking after your mental health and learn key life skills.
By raising their aspirations, the programme can introduce youngsters to new career or education pathways they may not have previously considered. 
To mark the launch, the Foundation teamed up with pupils from George Mitchell School for a special event held at central London law firm Stewarts.
There, they were hosted by associate solicitor Barrington Atkins and former Hammer Marlon Harewood, both of whom are Foundation Ambassadors.
The students, many of whom were visiting a corporate environment for the first time, enjoyed workshops on CV writing, networking and skills sets, with the aim of benefitting their career development and assisting them in applying for jobs or further education courses.
George Mitchel form tutor Dionne Lewis explained: "We brought down a group of students who have had an exceptional day around CV writing skills, networking and advice on how to get into professions that relate to sport.
"There's lots of knowledge for the children to take back and share with their peers."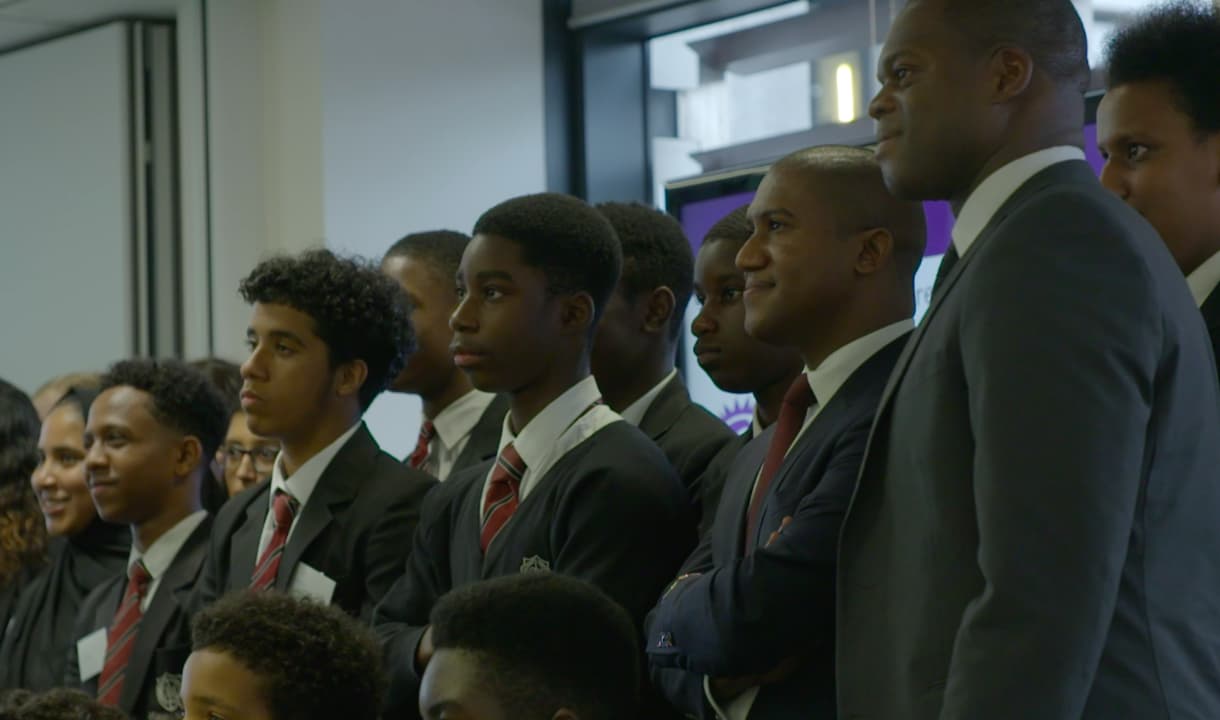 Harewood and Atkins offered students advice on pursuing careers in sport and the different subjects this can cover. 
"I really hope that they are inspired to apply for work experience with someone like myself as a sports solicitor, some of my colleagues or really any organisation in the City of London," Atkins enthused.
"It's amazing that West Ham United are doing this and promoting it for the community." 
The event ended with 20 Stewarts staff members from a range of departments holding a networking and skills session.
The students could ask them for careers advice or learn about their journeys and explore new career options.
Foundation PL Inspires officer Leanne Hannon concluded: "At West Ham United Foundation we are all about our community, and it was fitting to use the PL Inspires launch as a springboard to support one of our partner schools.
"We were delighted to be able to work with Stewarts and our ambassadors on this to help the young people thrive."