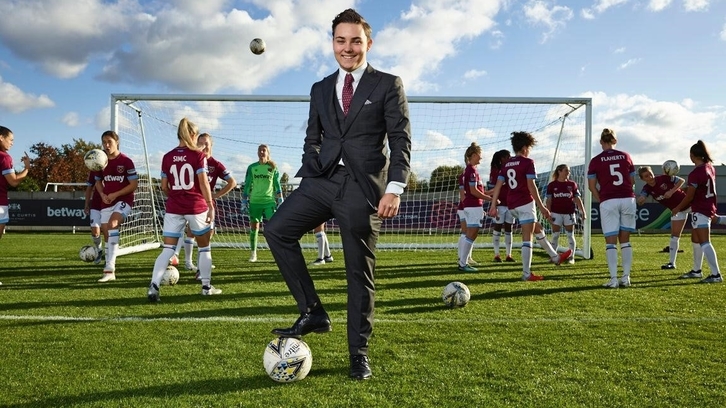 Episode eight of Britain's Youngest Football Boss is now available on BBC iPlayer! 
The documentary – which offers a never-before-seen look at the daily operations behind West Ham United women's team – has been a resounding success this season, featuring on BBC iPlayer and recently being selected for BBC One on Saturday nights. 
In the newest episode, managing Jack Sullivan considers the side's budget for the 2019/20 season alongside general manager Russ Fraser.
Jack and the team welcomes a host of local businesses to the home match against Everton in a bid to encourage further sponsorship, while also awaiting the draw for the Women's FA Cup quarter-finals.
Meanwhile, the camera crew goes behind the scenes as midfielder Julia Simic undergoes surgery on an injured knee.
Check out the full episode on BBC iPlayer here!