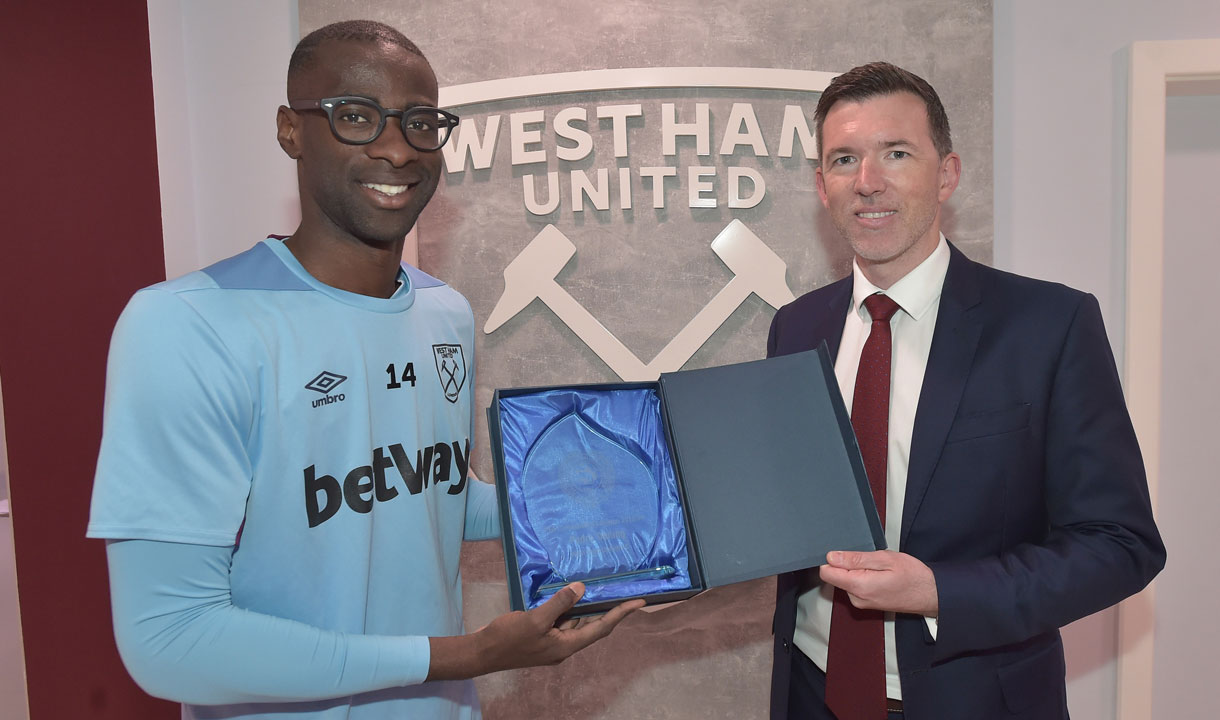 Pedro Obiang and Gilly Flaherty have received West Ham United's PFA Community Champion awards for the 2018/2019 season. 
The pair, who have been instrumental in the launch and success of the Players' Project, received the award which is given to one player from each team who has gone the extra mile in support of good causes within their community over the course of the season.
In her role as West Ham United women's captain, Gilly has gone above and beyond on numerous occasions in driving forward West Ham's Players' Project; the community initiative which represents the Club's commitment to using the power of sport to motivate, inspire and educate people in the local community. She's worked across a range of issues, from openly speaking about being a gay professional footballer, to striving to eradicate homelessness in the local area. 
Pedro has also taken up the mantle, by attending a disability forum meeting to discuss key issues on the minds of our fans with accessibility requirements, working with Premier League Enterprise to educate young people on the importance of education and life skills, and launching the Club's Workforce Development Programme during National Apprenticeships Week, taking the time to explain to Club colleagues how his learning experiences shaped his personal development.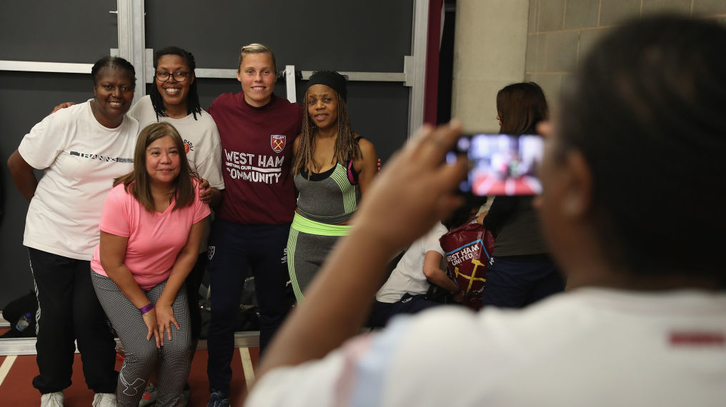 Joseph Lyons, Chief Executive of the West Ham United Foundation said: "Both players should be hugely proud of the impact they've had on the community across a range of issues, from poverty through to participation, learning and equality. The Players' Project is the most ambitious and integrated community programme ever created by a Premier League Club, and it needs the time and dedication of the players to succeed. These awards are testament to Pedro and Gilly's achievements." 
John Hudson, Director of Corporate Social Responsibility at the PFA said: "The PFA believes that players who make that extra effort and contribution during the season should be recognised for their support and involvement in the local community. The Award will hopefully raise awareness of the great contribution and importance many of our members attach to their roles off the pitch. We would like to offer our congratulations to this season's recipients of the 2018/19 PFA Community Champion Award."