Interviews
Declan Rice: My 2018/19 West Ham United season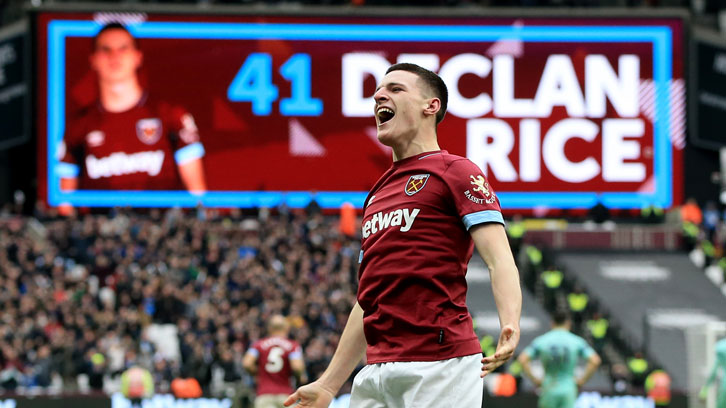 Declan Rice enjoyed an outstanding second season in senior football in 2018/19, helping West Ham United finish in the top half of the Premier League table for the first time in four years, making his England debut, finishing as runner-up for the Hammer of the Year award for the second straight season and winning his third consecutive Young Hammer of the Year trophy.
2018/19 Statistics
Appearances: 38
Minutes played: 3,354
Goals: 2
Assists: 1
Did you know?
Declan Rice became the first teenager to make 50 appearances for West Ham United since Michael Carrick in 2001 when he started the Premier League fixture with Watford at London Stadium on 22 December 2018.
​
2018/19 in his own words…
Sum up the 2018/19 season in three words!
Incredible. Special. Proud.
What was your favourite memory of the campaign?
Beating Spurs at their new ground. We went there off the back of a couple of bad results and we really need a good win to kick back on again and that win was special.
What was your best personal moment?
My first goal in the Premier League, against Arsenal, was a special moment. I was set up by Samir and managed to curl the ball into the top corner and the fans went crazy. I still smile whenever I think about it now. I can't get over it! To score my first goal and to see the happiness in everyone's faces, my teammates and the fans, was amazing.
To make my England debut, as well, was something I'll never forget. I made my debut at Wembley against the Czech Republic and then my first start in Montenegro, both of which were special moments. It's really been a whirlwind season for me.
Who was your Hammer of the Year?
Lukasz Fabianski. The saves he has made for us, the games he has helped us win and the way he is as a person - one of the nicest guys I've ever met - he deserves to be Hammer of the Year. I don't know why, but I always seem to get on really well with our goalkeepers, whether it's Lukasz this year or Joe Hart last year!
He's a fantastic goalkeeper and kept us in so many games by making great saves, so he thoroughly deserves it.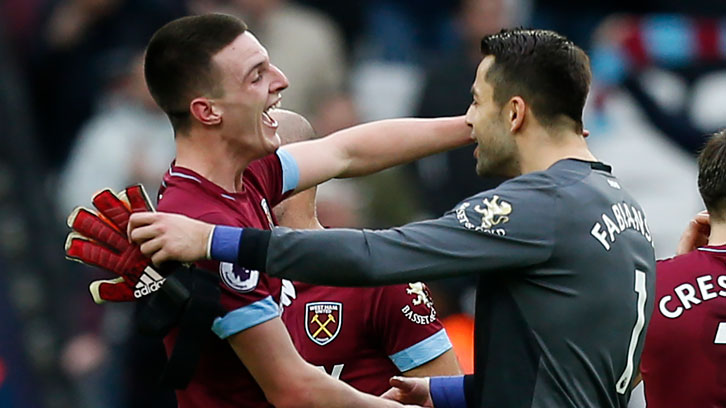 Who scored our Goal of the Season?
Ryan Fredericks' goal against Macclesfield was a ping and Felipe Anderson's curler against Crystal Palace was a good goal, too. Who else has scored a good one? Ah yes, I really liked Felipe's second goal at Southampton as it came from their corner, we counter-attacked and scored and came from behind to win 2-1 away from home. That was a great goal.
Who was the best player in the Premier League this season?
Virgil van Dijk. He doesn't look he ever gets out of first gear. He is so composed on the ball and always seems to be in the right position. He's a great player and deserves all the praise he has been getting.