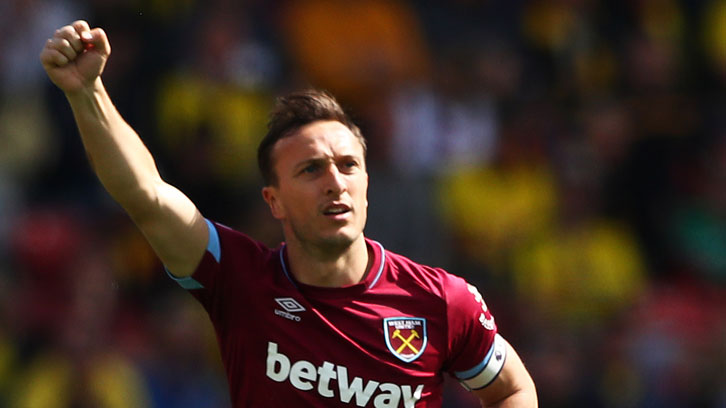 Hello everyone.
It's amazing to think I've just come to the end of my 15th season as a first-team player at West Ham United.
As I always say, I am hugely proud to be a West Ham player and, above all, to be the captain of the football club.
The beginning of the season was very tough to take because I knew how much talent we had in the squad. That's when my role as captain and our role as supporters played a massive part as we stuck together as a club and a family and turned it around. And we will need to do the same next season at some point I'm sure.
I'd like to start by thanking all the staff, both at the training ground and at the stadium, for all their hard work because, without them, West Ham United would not be the fantastic club it is.
And, of course, thank you to each and every fan for your loyal support of our football club. It really is amazing and the players and staff truly appreciate it.
I am also really proud of the season we've just had. To have secured a top-ten finish in the Premier League was a real achievement, make no mistake about it.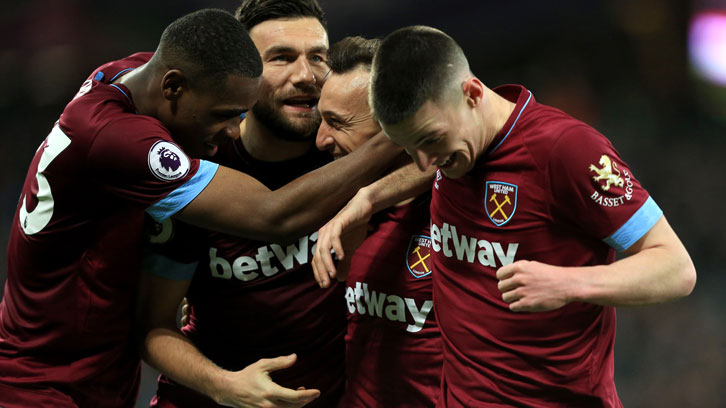 The Board invested heavily last summer and we have made real progress, both in our results and the way we've been playing. For me, we've had a very good season. 
We did not just bring in a new manager and nine new players last summer; we brought in a whole new philosophy and a whole new style of play.
It would always take time for Manuel Pellegrini's methods to take effect and, since that happened, we have produced some superb performances and some outstanding results.
As a player, it's been so enjoyable to be part of it all, too. While professional football is about winning and losing, at the end of the day it is still a sport and meant to be fun, and I have definitely had a lot of fun being part of Manuel's team this season.
If I think back to my favourite moments, obviously beating Spurs and becoming the first visiting team to win at their new stadium was the highlight, but it wasn't the only one.
Our win at Everton got us going back in September and it's always nice to get one over Manchester United and Arsenal, then obviously to finish with three wins and a couple of goals at Watford on Sunday was the icing on the cake.
We are only four or five points off where we wanted to be, but with no wins in the first four and we've probably been a little bit sloppy against the teams in the lower end of the league this year, but some of our performances, especially at London Stadium, have been fantastic.
We've had 15 players make their West Ham debuts this season and all of them have made a positive impact on the squad. I was particularly pleased when we ended the EFL Cup game with Macclesfield Town with four young Academy products on the pitch in Declan Rice, Grady Diangana, Joe Powell and Conor Coventry, while Ben Johnson also did really well on his debut against the Premier League champions Manchester City.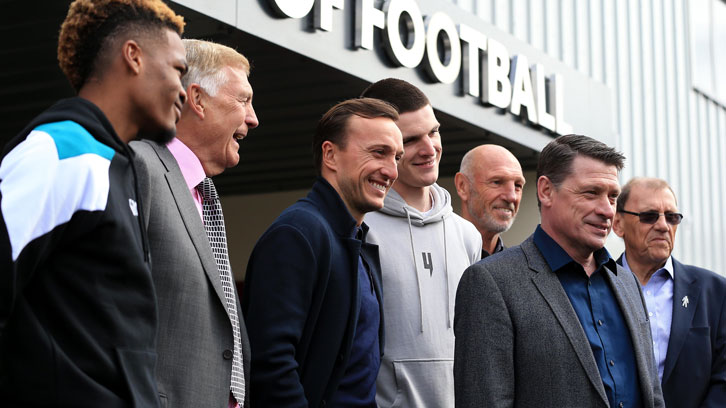 Away from the first team, I am down at the Academy a lot as my son Lenny is there, and I must say I am hugely impressed with the redevelopment work that has been done at Chadwell Heath. It is a special place for West Ham and it is so important that we continue to produce our own players.
The women's team have also really impressed me this season – their first as full-time professionals. They did something we would all love to do as West Ham players by reaching an FA Cup final and their future looks really bright.
We have also launched The Players' Project, enabling all the players to get closer to a community that is very close to my heart. The work they have done with the Foundation is making a huge difference to people's lives, which is fantastic.
Things are looking good on and off the pitch, which is fantastic. Have a great summer and see you on 1 July!
Come on you Irons!