Jack Wilshere says West Ham United are determined to finish the 2018/19 season on a three-match winning streak and secure a top-ten Premier League finish.
Victory at Watford on Sunday would guarantee tenth place, while a win, combined with defeat for Leicester City at home to Chelsea, would see the Hammers finish ninth.
For Wilshere, who has recently returned to action after a frustrating period out with an ankle injury, that would be the perfect way to end the campaign, both individually and collectively.
Now, I'm back and I just want to maintain this level and I am looking forward to next season

Jack Wilshere
"We want to finish as high up the table as possible," he confirmed. "We have missed a few opportunities to push on this season but the last four or five games we've played really well and we want to take that into next season.
"Especially, after last season, obviously I wasn't here I know but the lads weren't happy with there they finished in the league, so we want to finish as high as possible.
"All we can do is win our last game and it's a tough game, Watford away, with them obviously preparing for an FA Cup final as well, but all we can do is win and see where it gets us."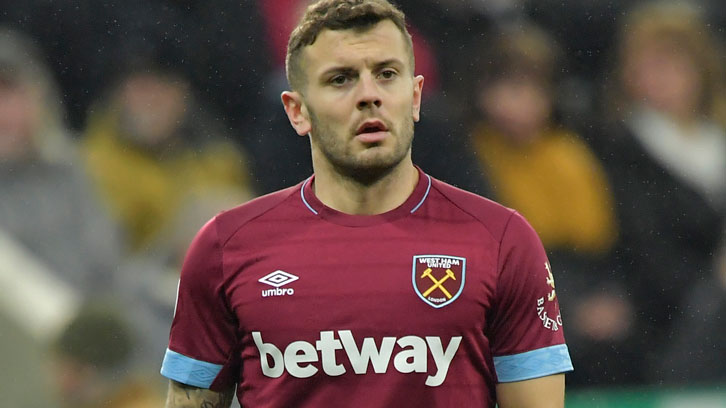 Wilshere will hope to start on Sunday at Vicarage Road, and he gave himself a chance of doing so by producing a fine display as a substitute in Saturday's 3-0 home win over Southampton.
After such a stop-start debut season for his boyhood club, returning to first-team action in such impressive circumstances put a smile on the midfielder's face.
"It was good and it was nice to be back out there in front of our fans," he confirmed. "It's been a tough time but it gives me confidence going into next year. I wanted to be back before the end of the season and get some minutes in, just for my own head, to satisfy myself, and I did that so I'm happy.
"I could have scored! I've been training for ages but match minutes are different. It's competitive, it's harder and sometimes in training if you're really that tired, you can take a break, but in a match you have to run back for the team so it's different.
"I feel good. I've felt good for a while now but I need to take it step by step and obviously I'll have to do work in the summer and I've worked so hard to reach a certain level and I don't want to take a step back. I want to come back fit and I am looking forward to it.
"For me, it's been a frustrating season, probably one of my worst. I joined the club and wanted to do well and I thought I started well and was getting stronger and stronger, but then I finished a chunk of the season and it was frustrating.
"Now, I'm back and I just want to maintain this level and I am looking forward to next season."