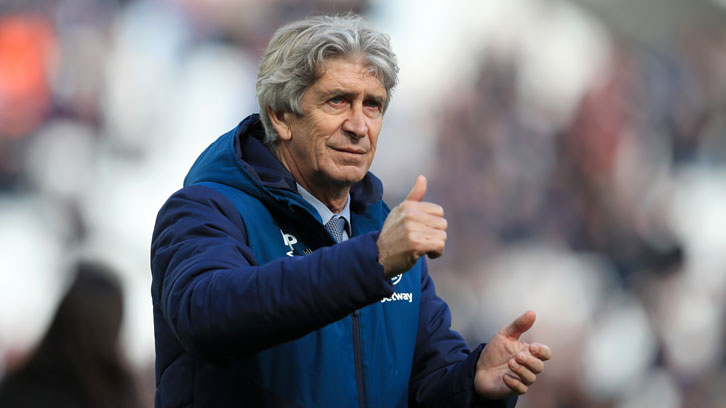 The season may be approaching its conclusion, but Manuel Pellegrini is already planning to spend his summer preparing West Ham United for the next campaign.
The Hammers have one game still to play in 2018/19 and know a win at Watford on Sunday will secure a first top-ten finish in four years.
That would be an achievement in itself in Pellegrini's first season in charge, but the Chilean is not going to rest on his laurels, instead revealing that he will be in regular contact with the Board and director of football Mario Husillos with a view to enjoying even greater success next term.
We will sit down with the sporting director and the owners and think what we must do to continue next season

Manuel Pellegrini
"Of course, after you finish the season everyone needs a break, but before that I am talking to the players every day," Pellegrini explained. "These final two weeks of the season, you must not be relaxed. You need to think about things as a professional, which is why I am so pleased with the way we played on Saturday [in beating Southampton 3-0 at London Stadium].
"We have not finished, though. We need to continue working and we need to improve before the players go on their holidays.
"Then we will sit down with the sporting director and the owners and think what we must do to continue next season."
Even at the age of 65, Pellegrini's hunger for the game has not waned one bit, and while he may return to his homeland to see family and friends, he will never be far from his mobile phone as the Irons seek to strengthen their squad for 2019/20.
"Does a manager ever get a complete break? Never! You cannot go on holiday without thinking and my way has always been to be in contact with the sporting director, talking about different players and about different options and which is the best to bring.
"So, it's not a complete holiday, but it doesn't matter!"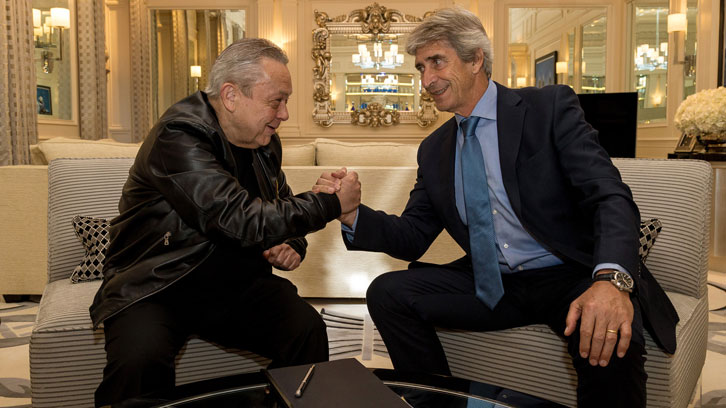 Pellegrini refused to be drawn on which players or positions he will be targeting in the transfer market, but he did reveal that he sees the first weeks of the close-season as vital to West Ham's chances of success next season.
"I always try to have a clear idea but it's difficult to have it!" he said, alluding to the difficulty to securing his preferred targets. "As a manager, I think 80 per cent of the success you have in a season is in the work you do on your squad in this period of the year.
"We need to talk, we need to see the different options and see the players who will maybe not continue [with us] but, first of all, I want us to finish with Watford with three more points and to improve because we can still finish in the top ten.
"Last season we were 13th and involved in the relegation battle, so I think this was a good season in comparison, but my mind is on improving again next season."