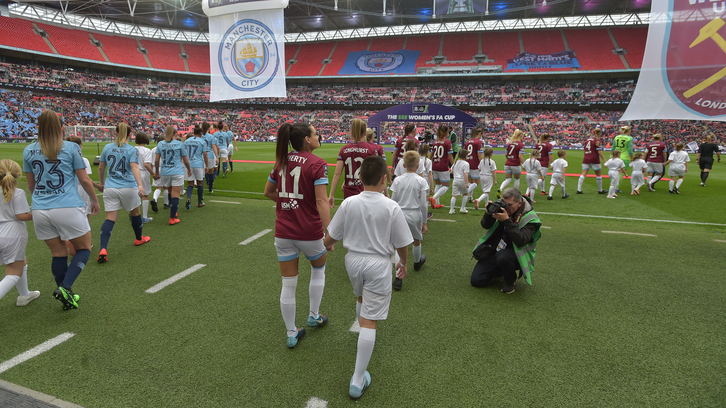 Claire Rafferty says that West Ham United will learn and build on their FA Cup Final appearance at Wembley, despite the 3-0 loss to Manchester City.
West Ham controlled the first-half and looked the better of the two sides, with Jane Ross having the best chance of the half. The Scottish international certainly would have scored if not for a good stop from Karen Bardsley.
However, Manchester City took the game in the second-half. Keira Walsh scored the first with a long-range effort, then in the closing stages Georgia Stanway and Lauren Hemp scored to seal the win for City.
We have to reflect and learn from what's happened in the game, but these experiences will stand us in good stead and I'm sure we'll build on that.

Claire Rafferty
After the game Rafferty admits that in the first-half West Ham were the better side, but the early goal in the second-half changed the game.
Rafferty said: "I think, in the first-half, we did really well. We were trying to play the ball and we actually could have gone ahead. It was just an unfortunate second-half, conceding a goal quite early on and then it felt a bit like an uphill battle from then.
"We believe in what we do, and we had a game plan we stuck to, it's just unfortunate. I don't think the score reflects how the game went. 
"Second-half they really grew in to it and they were deserved winners, but to end the game the way we did is a little bit disappointing, it's quite tough to take. I'm so proud of the girls."
Despite the defeat Rafferty says the team should be delighted with what they have achieved this year in their first season as a professional club and they have plenty to build on for next season.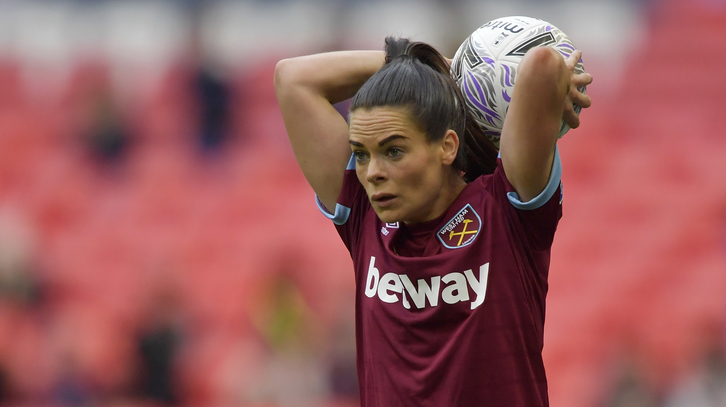 The No11 said: "It's a massive achievement. It's our first year in the league, a brand new team, brand new players and brand-new staff So, to come and get to the FA Cup Final is something that no one expected.
"I think we were the only ones who knew we could do it. It's a learning curve and something we'll build on.
"It's learning from mistakes. Beardy said it at the end we have to reflect and learn from what's happened in the game, but these experiences will stand us in good stead and I'm sure we'll build on that."
The defender had nothing but praise for the Hammers fans saying: "It's great especially when it's raining, and people still come out. It's great to have a big crowd there and I could hear the West Ham fans singing loud and proud, so that really gave us an extra push."