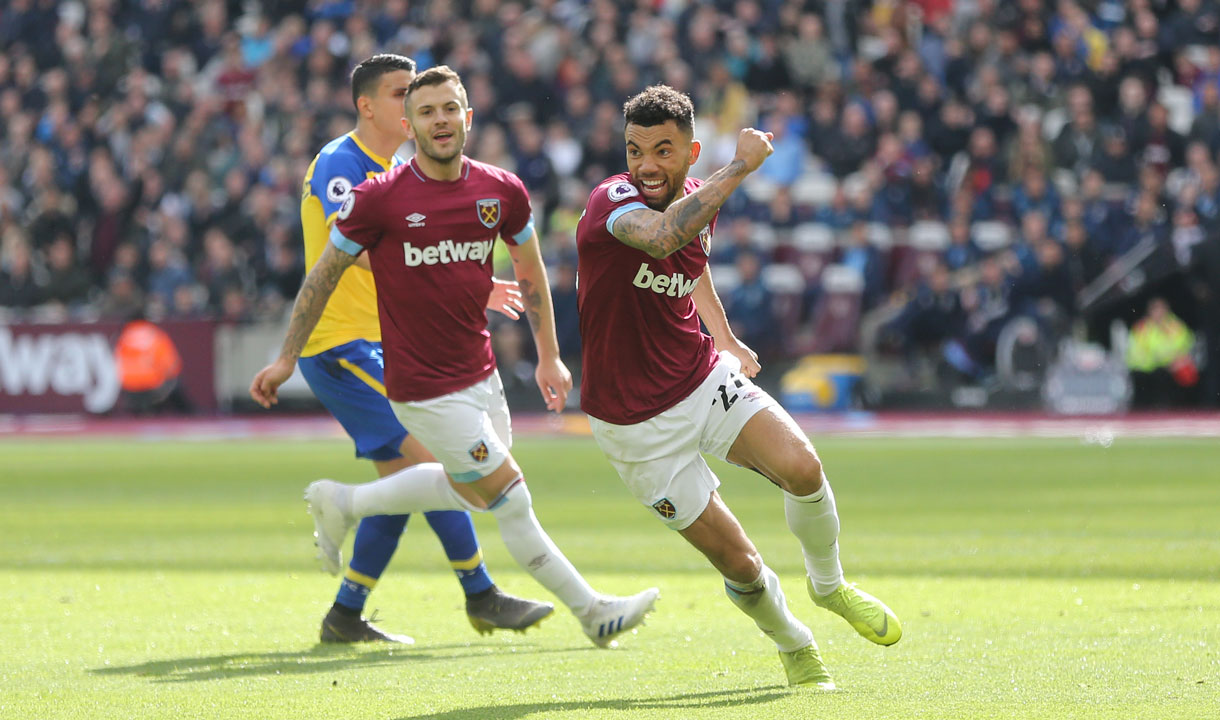 Ryan Fredericks reckons West Ham United have set a new standard for themselves in the last couple of weeks.
Following on last week's 1-0 victory at Tottenham Hotspur, the Hammers were on top form against Southampton in their home season finale, winning 3-0 thanks to Marko Arnautovic's double and Fredericks' debut Premier League goal.
The right back was delighted to notch and play his part as the Hammers finish the season strongly.
He explained: "I said after last week's game at Tottenham that was how we could play and we played like it again today, so it's a good sign for next season.
"We've got to try and give those performances a bit more often and we'd be fighting higher up the table.
"We've got great players in that changing room - the manager is more than happy to rotate the players and the ones who came in today were class and a lot of them have done that all season.
"I made a very slow start by my standards this season, I got in the team, wasn't doing too well, came out of the team and then got injured.
"I was out for four months but since I've come back the manager has been good to me. I've played a few games and hopefully I've shown him that he doesn't have to go out and spend a fortune on another right back."