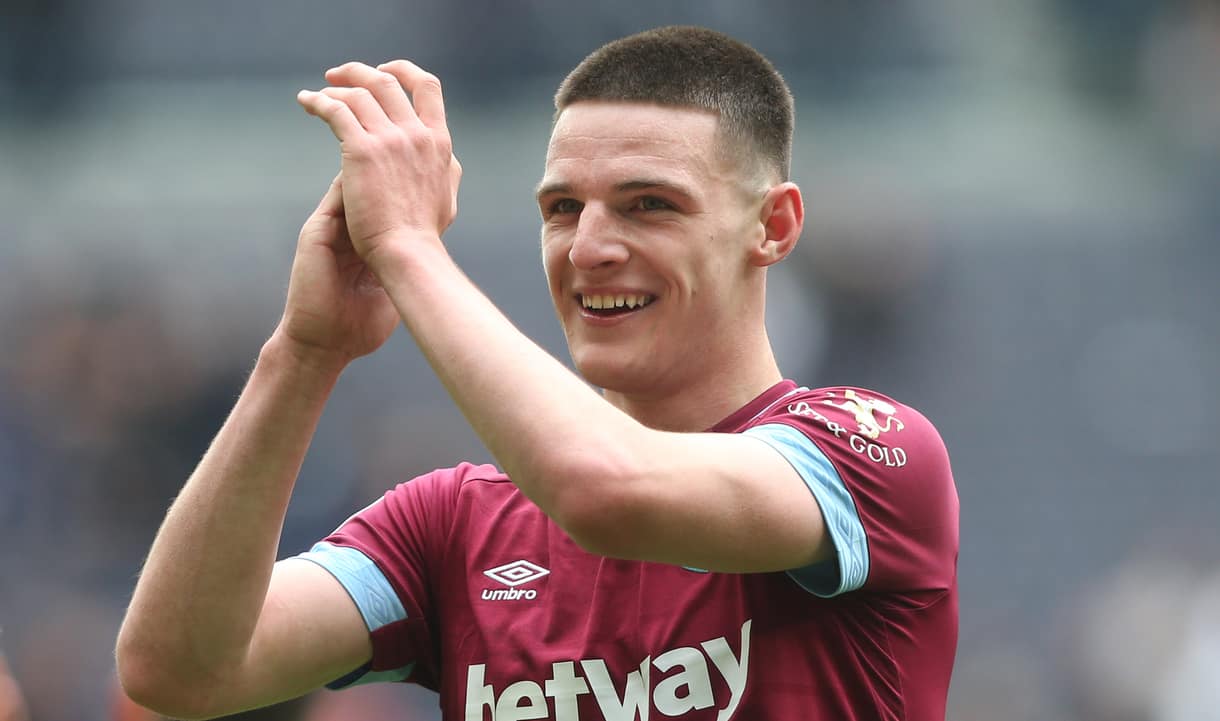 Declan Rice says there is no danger of West Ham United letting their season fizzle out over the final two games.
The Hammers take on Southampton and Watford as they look to secure a top half Premier League finish and Rice says the Hammers are determined to build on last weekend's fine victory at Tottenham Hotspur.
With Southampton doing well themselves under the management of Ralph Hasenhuttl, securing their safety with two games to play after a horrible first half of their campaign, Rice is aware of the threat the Saints will pose.
But, with Saturday's game being the last of the campaign at London Stadium, he wants to go out with a bang.
"There's a lot riding on these games for sure," he said. "It's our last home game of the season and we want to put on a performance for the fans. 
"Our families are all coming, it's the last big occasion of the season and we want to finish in the top half of the table.
"Their manager has done well, when I was away with England I was speaking with Ward-Prowse and he said he's really changed it round and the lads like him.
"Last week felt very good for the players, for the staff and the fans. Tottenham is a big rival for us and nobody had scored or won there before us, and we came along and put in a great performance to get the win. It's massive."
West Ham's campaign has been hampered by a series of injuries, but with Manuel Lanzini and Samir Nasri coming back to training this week, Rice is happy to see the squad returning to full strength.
He added: "It'll be really good to have everyone back and the competition will be great. I think this week for the first time we've had mostly everyone back, except Reid, Carroll and Yarmolenko so everyone's fighting for a a position on the team and some people will miss out at the weekend.
"If it's going to be like that next season, with the squad we've got, we have to be pushing as high as possible."